Backup Software
NAKIVO Backup and Replication v10.5 Beta Released New Features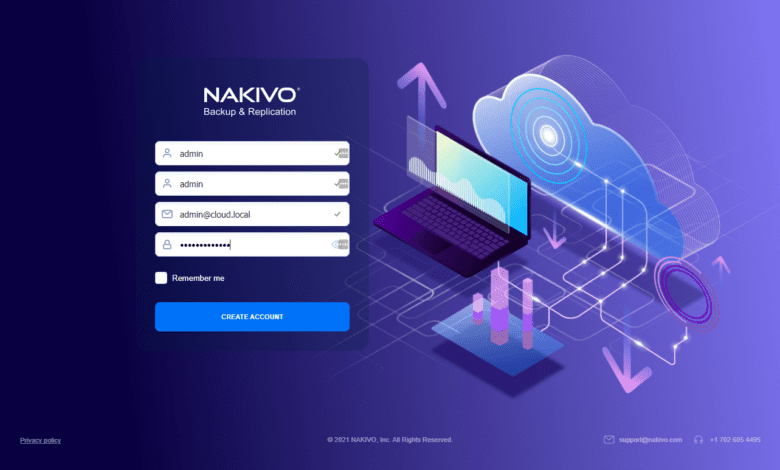 NAKIVO Backup & Replication has been on an aggressive path of updates over the past year, despite the pandemic. It is great to see a company continuing to deliver great updates and remain productive, even with the disruptive events going on in the world. NAKIVO has continued to increase the value and capabilities of their NAKIVO Backup & Replication product with great cloud and security features over the past few versions. The new NAKIVO Backup and Replication v10.5 beta released new features continue the trend of great new features. Let's look closer at this latest beta edition and see the new features included.
NAKIVO Backup & Replication v10.5 Beta Released New Features
There are two major new features introduced in the NAKIVO Backup & Replication v10.5 beta release. These include the following:
VMware Monitoring
Hardened virtual appliance
Let's detail each of these with this newest NAKIVO release.
VMware Monitoring with NAKIVO Backup & Replication v10.5 Beta
With this release, NAKIVO has entered into the world of VMware monitoring with the latest NAKIVO Backup & Replication v10.5 beta release. There are a lot of solutions that perform VMware monitoring. However, NAKIVO's solution is built right into the standard NAKIVO Backup & Replication interface.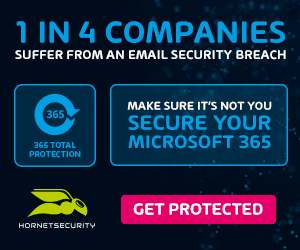 You don't have to go to another solution or another web URL with different credentials and other challenges to see your monitoring information as is the case with other backup solutions that can also do VMware monitoring. In NAKIVO, this is simply another web dashboard in their unified interface – brilliant!
Think of this too. For environments that have no third-party monitoring solution in place as of yet for their vSphere environment, the NAKIVO Monitoring solution helps to give visibility into key performance metrics such as CPU, memory, and storage. This is a tremendous value-add for environments using NAKIVO Backup & Replication.
First, after you spin up your solution, you need to add the VMware vSphere environment to NAKIVO. Under Settings you need to Add inventory item and select Virtual.
Next, we select VMware vCenter or ESXi host for the type.
Finally, you will need to enter the login details for the environment to connect.
After your VMware environment is successfully added to inventory, you can then click Monitoring > Add Monitored items.
Next, you need to makes your selections on the Edit Monitored Items List. This allows you to check the checkboxes next to specific objects in the VMware vSphere environment tree.
You can select the top-level vCenter Server object and it will automatically select the child objects.
Hardened virtual appliance
Over the past few versions of NAKIVO releases, it has been great seeing NAKIVO get more serious about security across the board, both from a backups standpoint and the overall security of the solution. With this release, NAKIVO has furthered hardened the NAKIVO Backup & Replication v10.5 beta appliance. Note the following items from a security perspective that have changed with NAKIVO Backup & Replication v10.5 beta:
The underlying Ubuntu release has been updated from 18.04 to 20.04
NAKIVO has deprecated the use of the root account with this release
There is a new nkvuser account that is the default user enabled after deployment
SSH failures will lock the account making the connection
Shared memory is secured
Immutable repositories are built into the appliance

Physically deleting files at the Linux-level will be able to be repaired using the Repositories > Manage > Repair function
Immutability flag cannot be lifted, even by the nkvuser account
Below, you can see the Immutability option on the Retention screen for a backup job in NAKIVO Backup & Replication v10.5 beta.

NAKIVO's focus on security and bolstering the hardening of the appliance itself as well as the backups couldn't be more timely. Modern ransomware seeks out and targets backup files and recovery data as attackers know this is a much more effective way to force organizations into paying the ransom demanded. I really like how NAKIVO offers their solution as a self-contained OVA appliance and I am surprised that more backup vendors don't offer this same solution. The preconfigured OVA helps to eliminate misconfiguration on the underlying OS housing your backup repository.
It is a tremendous time-saver as well. All you have to do is deploy the NAKIVO OVA the same as any other VMware OVA appliance and you know you already have all the security and hardening in place for your backup solution. After signing up for the NAKIVO solution, the download page allows you to quickly pull down the VMware or Nutanix Virtual Appliance.
Deploying the NAKIVO OVA is as simple as deploying any other VMware OVA file.
Once the appliance is deployed, simply browse to the IP and begin setting up your admin user and adding your VMware environment to inventory.
Aggressive improvements to the platform
NAKIVO has been on a path of adding aggressive major new features with each release of the platform. You can assure yourself when you see a new NAKIVO update, these updates contain major features, not simply bug fixes and minor improvements. Note the following change log since v10.0:
| | | |
| --- | --- | --- |
| v10.4 | 2 August 2021 | Two-Factor AuthenticationImmutable Local RepositoryFile Recovery for Nutanix AHV VMs |
| v10.3 | 04 May 2021 | Direct Connect (No-VPN)Backup & Recovery of Exchange Online contacts and calendarsVMware Cloud Director SupportBackup from Storage SnapshotsUser Interface Enhancement (Facelift)Harden Transporter |
| v10.2 | 25 January 2021 | Backup & Recovery of SharePoint OnlineLock Backup Objects in Amazon S3Fencing |
| v10.1.1 | 30 October 2020 | Support of vSphere 7.0U1 Enforcement of explicit file system sync during Backup Repository creation |
| v10.1 | 21 September 2020 | Backup & Recovery of Microsoft 365-OneDriveBackup to HPE StoreOnce Catalyst |
| v10.0.1 | 26 August 2020 | Fixed issue with the Skip unused blocks feature in v9.4 |
| v10.0 | 23 July 2020 | VMware VSphere v7.0 SupportPhysical Machine Recovery to VMware VMUser Interface Enhancement (Facelift)Backup to Wasabi Hot Cloud Storage |
NAKIVO Backup and Replication change log
Learn more about NAKIVO Backup and Replication
I have written quite a few posts covering NAKIVO Backup & Replication features and functionality. Below are a few of the most recent NAKIVO posts I have covered:
Join the NAKIVO Beta program
There is a lot that NAKIVO does that I like from a business and products and solutions standpoint. One of these is the healthy Beta program they run. They always release the newest features and functionality in the next numbered release as a Beta that anyone can download.
If you join the Beta program, NAKIVO offers free Amazon gift cards to those who run through the steps as they outline with the Beta release and send in a support bundle from your appliance. It is a really simple and easy process that allows you to try out the newest NAKIVO features, help squash bugs, and in the process make some free money. Everyone wins. I want to give a shout-out to NAKIVO for this process as it shows their commitment to getting customer feedback and making the product the best possible.
Check out the NAKIVO v10.5 Beta program here: