Windows 365
Windows 365 Provisioning Business vs Enterprise Cloud PCs Overview
Windows 365 is a brand new offering from Microsoft that you have no doubt heard about. Microsoft is trying to capitalize on the new way employees are working remotely and in hybrid configurations. Businesses are looking at ways to move more services to the cloud. Virtual Desktop Infrastructure (VDI) has been around for a long while now and has mainly been an on-premises technology that businesses have provisioned. However, it is evident that the desktop in the cloud idea is catching on and Microsoft wants to help revolutionize the way businesses consume virtual desktops in the cloud. In this post, we will take a look at the Windows 365 Provisioning Business vs Enterprise Cloud PCs Overview and see the subtle differences between the processes of using both types of desktops.
Difference between Business and Enterprise Windows 365 Cloud PCs
The Windows 365 offering allows businesses to provision either a Business desktop or an Enterprise desktop. There are many blogs out there describing the differences between the two, so I don't want to rehash that information, but instead let's consider a brief overview.
You can check out both the Business and Enterprise Cloud PCs from Microsoft at the link:
Business desktops not surprisingly provide less "enterprisey" features such as connecting them directly to your Azure vNet, protecting them with the Microsoft Endpoint Security feature, and using custom Windows images and other advanced provisioning. With Business PCs you have to use the standard way to connect to your Azure environment, such as VPN, etc.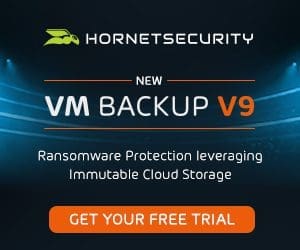 Enterprise Windows 365 Cloud PCs on the other hand allow you to connect to your enterprise Azure vNet directly, without the need for a VPN connection or another special connectivity mechanism. The Enterprise desktop provides much more robust provisioning options and the ability to use your own customized images, which provides enterprise organizations the ability to use their own custom images with installed business-critical apps.
Windows 365 Provisioning Business vs Enterprise Cloud PCs Overview
There are marked differences between configuring a Business Windows 365 Cloud PC and an Enterprise Cloud PC in Windows 365. These differences include the requirements as well as the process you go through to provision each type of cloud PC.
Requirements for setting up Business vs Enterprise Cloud PCs
There are differences between setting up a Business vs Enterprise Cloud PC in Windows 365. The Business Cloud PC can be configured without any Azure environment configuration needed. It is simple. Just think of it as PC-as-a-Service. You simply signup for Windows 365, pay for the hardware configuration you want to use in the cloud and then assign the Business Cloud PC Windows 365 license to your Microsoft 365 user.
Once the user signs into Windows 365 for the first time, they will see the service provisioning their Windows 365 desktop and will let them know when it is ready.
After a short provisioning time, the end-user can simply access the Business Cloud PC, either by remote desktop or using a browser. A browser experience and connection is shown below.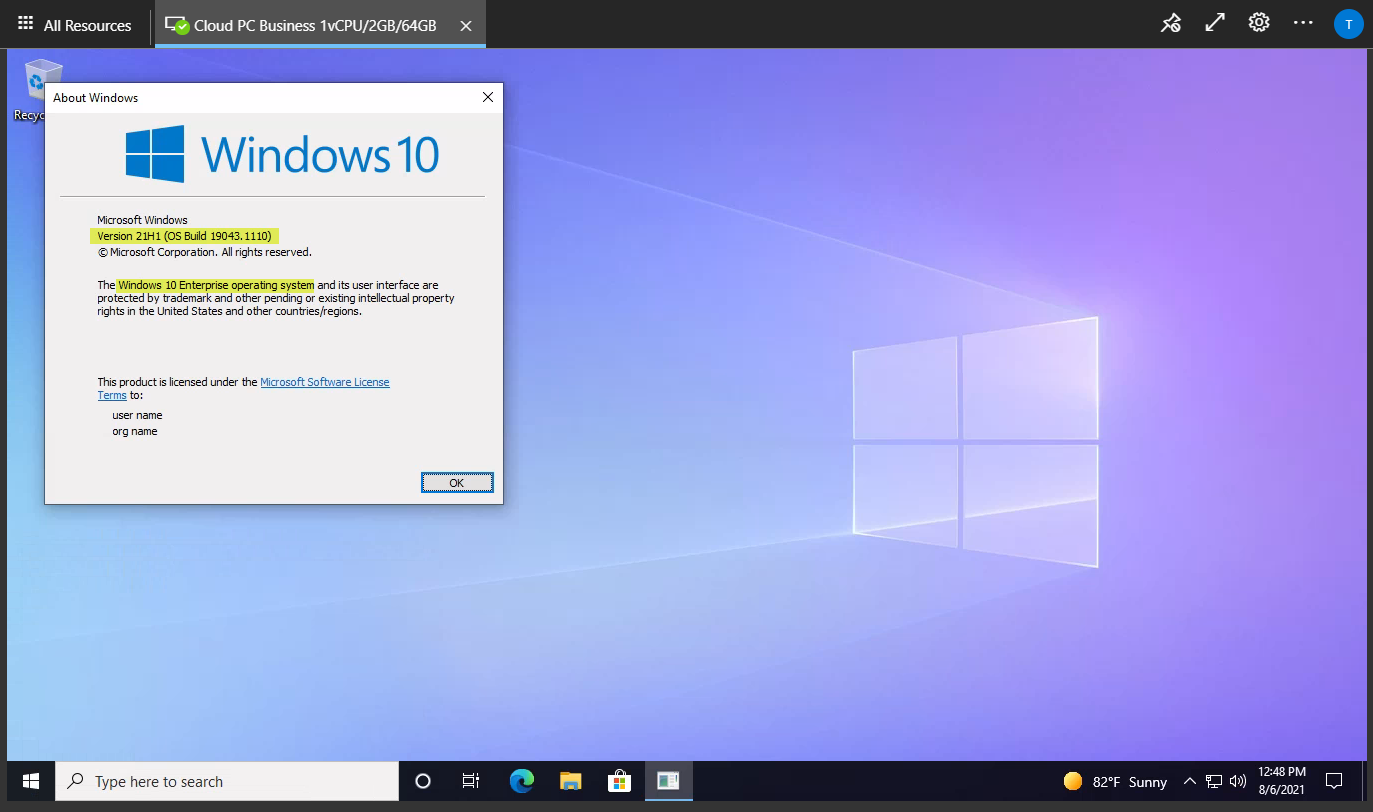 Windows 365 Enterprise Cloud PC – more requirements and involved provisioning
Windows 365 Enterprise Cloud PC is a different animal in terms of configuration and concepts, as well as requirements. As mentioned in the outset, the Windows 365 Enterprise Cloud PC can hook into your Azure environment via a vNet contained in your Azure subscription. Microsoft built the Enterprise Cloud PC to be a desktop that is built more for interacting with enterprise resources that are housed or connected through your Azure environment. With that, also, you are responsible for egress charges with your Windows 365 Enterprise Cloud PC, whereas with the Business Cloud PC, you are not.
With Windows 365 Enterprise Cloud PC, you have additional requirements:
Microsoft account
Microsoft Azure subscription
Windows 365 Enterprise Cloud PC subscription
So, with Enterprise PCs in Windows 365, you need the added Microsoft Azure subscription to provision the Enterprise PC. Part of the reason for this is the integration with Azure that is required for the vNet attach and provisioning policies. Note the dashboard below you find in Endpoint Manager under Provisioning > Windows 365. ***Note*** you will only see this screen if you have added a Windows 365 Enterprise license to an account that exists in your Microsoft 365 organization.
Under the All Cloud PCs, you will see the PCs that have note been provisioned. Note the Not provisioned status. This is a hyperlink that takes you to the Provisioning policies tab in the same dashboard.
Note, one thing leads to another. You will see you need to have an on-premises network connection configured before you can create a provisioning policy.
Not what you think – On-premises network connection
A bit of non-intuitive naming is what you may think when looking at the on-premises network connection. Here, on-premises means your Azure vNet. However, as technologies shift to the cloud in the Microsoft ecosystem, this term may increasingly refer to Azure. Also, this is related to the hybrid AD join using Hybrid Azure AD join. So, Azure is the conduit to get to your on-premises environment for integrating with on-premises Active Directory.
Here is where you will see the need for your Azure subscription tied to the user account. If you don't have a proper Azure subscription, you will see the drop down with no entries present. You won't be able to proceed with creating provisioning policy without the on-premises connection.
Windows 365 Enterprise Cloud PC custom images
In the Windows 365 Enterprise Cloud PC dashboard in the Endpoint Security Manager Devices section, you can add custom Device images for the Enterprise Cloud PC provisioning process.
If you hover over the Source image informational bubble, you will see the following note about where the images are stored and managed.
"This list includes Azure Managed Images in the subscription associated with your on-premises network connection. To be included in the list, images must be generalized and generation 1 virtual machines with Windows 10 Enterprise."
Provisioning Enterprise Cloud PCs in Windows 365 with custom images is a great feature and is really required when it comes to Cloud PC being a viable solution for the enterprise.
Wrapping Up
Hopefully this look at Windows 365 Provisioning Business vs Enterprise Cloud PCs Overview helps to highlight the differences in how the Business and Enterprise Cloud PCs are provisioned and managed. The Enterprise Cloud PC in Windows 365 has many more features in terms of management and customization for organizations looking at this as a Desktop-as-a-Service (DaaS) solution for their end-users.
Have you wondered about connecting to your Cloud PC with RDP? How do you do this? Read my blog post here: