VMware
New VMware Cloud Universal Announced with Cloud Console and Navigator
Most organizations today are now making use of cloud environments to power their business-critical processes, services, and data. VMware today has announced new cloud offerings that will help to accelerate app modernization through modular multi-cloud services across the board. Today, the new VMware Cloud Universal Announced with Cloud Console and Navigator will allow businesses to accelerate the adoption of multi-cloud environments. What are these new services and what do they entail?
Landscape of Business Technologies Today
Businesses today are running in cloud environments and often utilizing multi-cloud technologies and infrastructure. However, often, they are making use of multiple clouds. The multi-cloud category is a new area that includes more than just public cloud environments:
Multiple public clouds – Allowing businesses to have access to unique and differentiated services, flexible economics, and increased scalability, speed, and reach of capabilities.
Private and Local Clouds – Businesses can make use of their existing technology and infrastructure investments. Applications can be engineered to make use of these across the board. Ultimately the customer has control of the governance and use of the applications.
Multiple Edge Clouds – Edge clouds are becoming increasingly important as data proximity and real-time insights are essential in many industries. Low latency needs or disconnected apps provide the need to have services exist in the edge location. It also allows for a local footprint.
What is VMware Cloud?
The new VMware Cloud offering provides new and exciting new capabilities. it is a distributed, multi-cloud platform that allows customers to acclerate their application modernization across the data center, edge locations, and any cloud environment. Modern applications are the central focus for businesses. With VMware Cloud, it allows developers to increase productivity and allow them to easily build and deploy modern applications to multi-cloud environments. The key technologies that are driving the new VMware Cloud offering includes:
VMware Tanzu
VMware Cloud Foundation
VMware Cloud provides a modular multi-cloud service platform for any app on any cloud. It allows organizations to run both modern and traditional applications with scale and agility. It provides important features for both sides of the house – developers and IT operations. It also allows for impressive mobility of applications so these can run on-premises and in any cloud environment. This unifies services, operations, security, and development into a seamless process.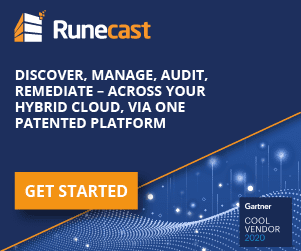 What components are included in the VMware Cloud offering?
VMware Cloud Universal
VMware Cloud Console
VMware App Navigator
VMware Cloud Universal
The VMware Cloud Universal component is a subscription-based service that allows purchasing and consuming VMware multi-cloud infrastructure and management services. This provides choice and flexibility for customers to shift from CapEx expenditures to an OpEx model. There are financial benefits for customers migrating from VMware perpetual licenses to VMware Cloud. Additionally, it allows converting unused on-prem VMware Cloud Foundation subscriptions towards VMware Cloud on AWS or VMware Cloud on Dell EMC.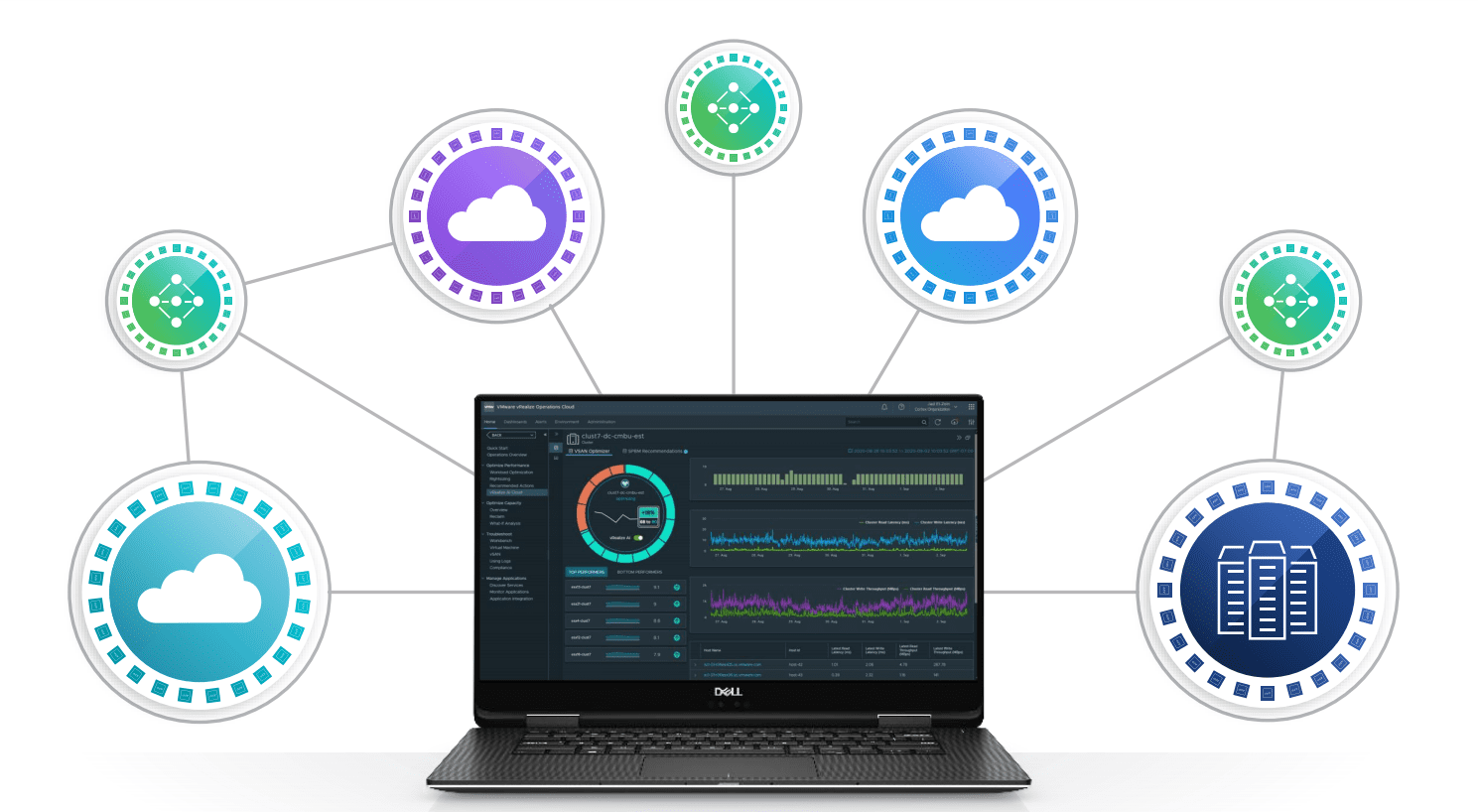 What is included in the VMware Cloud Universal offering?
Enterprise, best-in-breed compute, storage, and networking. This is built using VMware Cloud Foundation, VMware Cloud on AWS, and VMware Cloud on Dell EMC.
VMware vRealize Cloud Universal provides SaaS-based multi-cloud management and operations
Built on Kubernetes – With VMware Tanzu Standard edition, businesses have a simple and straightforward approach to deploying Kubernetes.
VMware Cloud Console
A new offering included with the VMware Cloud offering is the new VMware Cloud Console. What is the VMware Cloud Console? it provides end-to-end visibility and control over all VMware Cloud infrastructure, including infrastructure on-premises, in the cloud, and at the edge. It provides a single pane-of-glass interface that allows managing subscriptions across those different VMware infrastructure environments and allows redeeming credits, privsioning deployments, and many other features.
This new offering provides a consisten management experience so that customers have the same look and feel across the management plane of all the different VMware offerings they may be utilizing. It allows customers to easily reach out to VMware support organizations through a single interface.
VMware App Navigator
What is the new VMware App Navigator? It is a service engagement that allows organizations to prioritize their app modernization initiatives to deliver faster results and deployments. It provides the following benefits to organizations:
Faster cloud transformations
Reduced risk to the business that provides benefits that are based on business value
Produces repeatable patterns that help to modernize and scale applications
Wrapping Up
The new VMware Cloud Announced with Cloud Universal Console and Navigator provide exceptional new capabilities and solutions for businesses that are undergoing the cloud transformation and making use of modern multi-cloud strategies and environments. With the VMware Cloud Universal, Cloud Console, and Cloud Navigator, VMware is introducing excellent new solutions that will help to modernize and accelerate multi-cloud adoption and the agility for organizations to develop and deploy modern applications.
Read more about VMware Cloud Universal here: VMware Cloud Universal | VMware