As many of you know and are no doubt aware, the recent outbreak of the Coronavirus has already had an impact on how businesses and others are able to carry out normal operations in many parts of the world. Have you started thinking about your business continuity plan as it relates to what could happen with COVID-19? If you haven't, now is a good time to start putting your planning wheels in motion to determine what you may need to do. I have recently worked with a couple of clients related to thinking about how business operations may change when it comes to Coronavirus. In this post, I will share a few thoughts and concerns that you may want to start thinking about with Coronavirus COVID-19 business continuity contingency planning.
A Different Type of Disaster
Ironically, we spend a lot of time thinking about how we recover from a disaster that affects our infrastructure (natural disasters, man-made disasters, etc).
However, we really don't spend a lot of time thinking about infectous disease disasters. This is one type of disaster that our infrastructure is immune to, but we as humans are not!
So, this being said, Coronavirus COVID-19 is a disaster that affects the human component only and does not affect the hardware, infrastructure, etc. This is different from a typical natural or man-made disaster that generally affect both. Coronavirus COVID-19 Business Continuity Contingency Planning needs to take this into consideration from all aspects.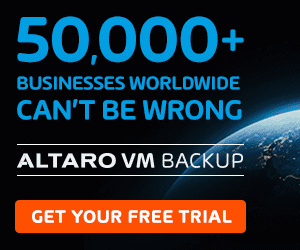 Another interesting concept with this type of disaster is there is no safe "alternate location" or offsite standby facility to allow workers to continue operations normally since as part of potential mandates, isolation may become necessary. This means you can't have a single location where employees can meet.
This means that each individual, in his or her own location, becomes their own disaster recovery location.
What Business Operations May Be Affected
What aspects of your business can be affected by the Coronavirus COVID-19 disease? In short, everything. At the heart of most business processes, no matter how automated they may be, at some point, a human will probably be interacting with some part of the process that allows business to continue operating normally.
You need to be thinking about the following questions for sure:
What happens if there is a government mandated isolation of the public?
Can business-critical functions continue to operate if workers are not able to come to the office?
Do you have appropriate measures in place for remote workers, both technology and business processes so that workers can carry on effectively?
Are resources that are key to the business available from anywhere (think cloud-based), or are they only available on-premises?
Do you have the solutions and network architecture in place to allow resources to be accessed from anywhere? This may include VPN, remote desktop services, etc
Can applications be shifted to the cloud? Or are they of legacy architecture that requires them to remain on-premises?
What about business-continuity applications and services such as email and voice communications?
Are employees going to need to have their own equipment (computers, laptops, mobile devices) to access work remotely, or will these be provided by your company?
What about security when accessing remotely? Do you have the solutions in place for secure network access, two-factor authentication, etc.
What about other productivity considerations like dual monitors, etc? Do certain employees need dual monitors to be productive using multiple business-critical applications?
Technology Solutions for Business Continuity
There are several different technology solutions that can allow your employees to work effectively, albeit, remotely. When thinking about three of the most important areas of carrying on business "as usual", this normally requires (but maybe not) network access to an on-premises or private data center of some sort.
This means you will need to think about getting employees access to internal resources. There are some great technologies that allow remote works to access resources that are internal.
Internal Applications
Microsoft Remote Desktop Services
VMware Horizon View
Using either Remote Desktop Services or Horizon View, you can allow your remote workers to have access to internal resources. Remote Desktop Services can allows your employees to access a terminal server (legacy term) to have themselves on the network in your private data center. They can then either use this workstation/server to access applications, or "double-hop" to internal resources that they need to access by way of another workstation/server.
Email
If you haven't already been thinking about migrating your email solution to the cloud, now is a great time to start looking at using G Suite or Office 365 to host your business-critical email.
It makes a lot of sense to host email in the cloud from the resiliency, updates, storage space, scalability, security, and many other reasons.
Cloud email facilitates the accessibility of email in situations where connectivity back to the internal network may present a challenge.
Voice
What are you currently using for your phone system? Cloud PBX technologies are springing up everywhere and are readily abundant. However, all services you find on Google are not created equal.
Keep in mind the important differentiation between simply being able to point a phone number to the cloud and have an effective Automatic Call Distributor (ACD) system that provides exactly what you may currently have on-premises.
Hardware & Network Connections
Another challenge when thinking about potential Coronavirus implications to business-continuity is hardware for remote workers. If your employee base does not already have hardware issued by the company, this may be something that has to be quickly provided.
Even when hardware is issued, network connections must be available. What if key personnel live in relatively isolated areas with very little network access or very limited bandwidth? How will you account for this?
Various options may be providing cellular hotspots to employees with no Internet connectivity options. Or, if they have options, they may need to have this funding provided. If they already have Internet connectivity, using their home Internet connections may prove to be challenging for support as well as security.
Wrapping Up
Your Coronavirus COVID-19 Business Continuity contingency planning needs to begin sooner rather than later as I doubt we have seen the last of the fallout from this disease. It will certainly continue to have an impact on business-continuity, perhaps even taking some companies out of business if they have not planned for it.
Having a contingency plan to know what your employees are going to do when/if a government mandated isolation policy goes into effect is extremely important.
Thinking about all the questions listed above as well as many others will help to know how your organization can continue to do business in the event that employees can't access systems and infrastructure in the same way. Stay tuned for more thoughts and updates…