Skyline
What is VMware Skyline? Is It Free?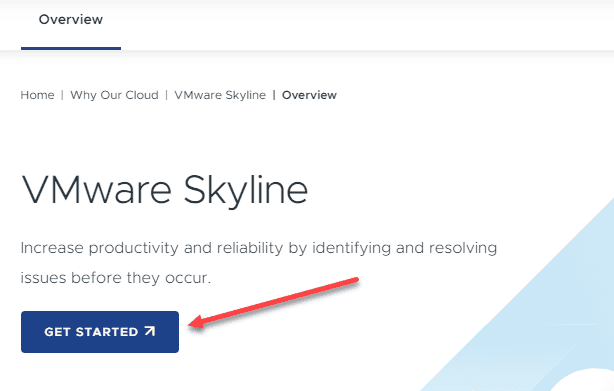 We are getting more in the day and age of automated and intent-driven operations and infrastructure. Environments and technology are moving so fast that having a human being troubleshooting the environment, especially very dense virtual environments, is a virtually impossible task. Having infrastructure that is proactive and has a type of "intelligence" about the state and health of its components can make sure the environment stays healthy at all times with the help of automation and VMware's cloud. The overall objective has brought about a new service from VMware – VMware Skyline. What is VMware Skyline? Is It Free? Let's take a look at this proactive support system that helps troubleshoot and keep your environment running optimally.
What is VMware Skyline?
VMware Skyline is a proactive support system from VMware that allows proactively diagnosing and resolving problems before they occur and helps to reduce time spent troubleshooting across not just the core vSphere infrastructure but many other VMware products. This includes insights into vSphere, NSX, vSAN, vRealize Operations, and Horizon.
Currently, at the time of this writing, telemetry data for VMware vSphere 5.5 and above, NSX for vSphere 6.1 and above, vSAN 6.7, Horizon 7.0 and above and vRealize Operations Manager 6.6, 6.7 and 7.0.
Also, VMware Skyline can pinpoint any issues with validated designs such as those making use of VxRail. VMware is also bringing storage troubleshooting to the mix as well. With a partnership with Dell, now EMC SupportAssist will be integrated with the Skyline support ecosystem.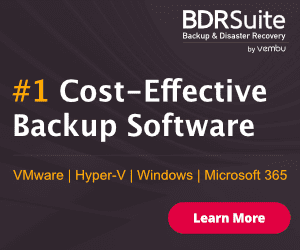 It automatically and securely collects, aggregates, and analyzes customer specific usage data to identify potential issues in the environment. This is powered by a rules and machine-learning engine.
How Does VMware Skyline Work?
VMware Skyline makes use of a stanalone virtual appliance that collects usage data across your vSphere infrastructure. The data that is collected includes configuration information as well as performance metrics. Any changes and events that are worthy of noting are uploaded to VMware in almost real-time.
VMware then uses this information provided by Skyline to proactively identify any potential issues in the environment and perform research analysis for service requests.
Is It Free?
After better understanding what VMware Skyline is exactly, you may wonder is it free? According to the VMware Skyline Frequently Asked Questions KB:
"The proactive support capabilities provided by Skyline are available to customers who have an active Production Support or Premier Services contract, at no additional cost.  Premier Services includes Business Critical Support (BCS), Mission Critical Support (MCS), Healthcare Critical Support (HCS) and Carrier Grade Support (CGS)."
One exception to the support rule is that if you have Basic Support, Skyline is not included with Basic Support.
So, long story short, if you are under production support and not simply basic support, you are entitled to run and use VMware Skyline.
Skyline Architecture
To get up and running with VMware Skyline, it is a fairly simple process of the following:
Go to the Get Started page for VMware Skyline
Login using your VMware account that is associated with your support contract
Run through setting up your "Organization" in VMware Cloud
Download the Collector appliance and deploy this in your vSphere infrastructure
Associate your Skyline Collector appliance with your Skyline account in the VMware Cloud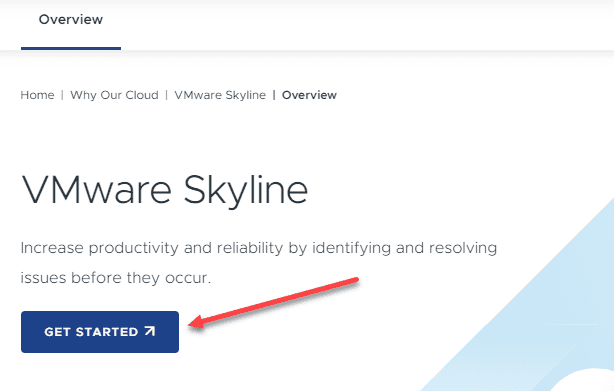 Wrapping Up
We are definitely in the age of proactive and machine learning-enabled IT operations. With today's fast moving environments and complex technologies, it is simply more than is capable for a human being to manage and monitor effectively 24x7x365.
With VMware Skyline, you have a machine learning enabled solution that is watching your environment with metrics and data gathered regarding health, performance, and many other metrics to help catch developing problems before they become an issue in your environment.
Check out VMware's official Skyline page here: https://cloud.vmware.com/skyline