Backup Software
Veeam Backup and Replication 9.5 Update 3 Released New Features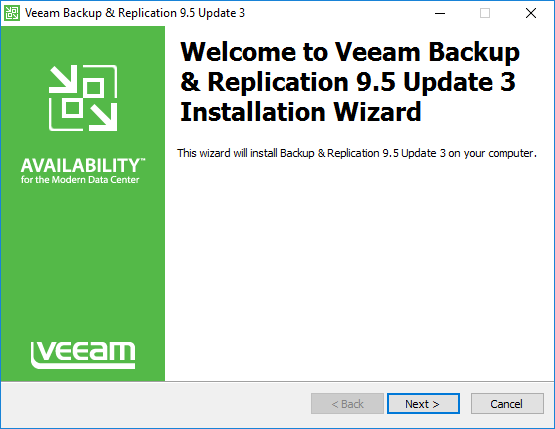 Just a couple of days ago Veeam announced the official release of Veeam Backup & Replicaton 9.5 Update 3 to everyone after giving it a few weeks with MSPs and other service providers. They are touting Update 3 as the biggest release in the 10 year history of the company. This release is certainly feature packed and provides tremendous value for those looking to protect many different kinds of workloads, multiple hypervisors, and both virtual and physical resources all within a "single pane of glass" view. Veeam has started to bring it all together in this release with the somewhat standalone agents and integrating everything back into a single product. Let's take a look at Veeam Backup and Replication 9.5 Update 3 Released New Features and cover items to note with this release.
Veeam Backup and Replication 9.5 Update 3 Released New Features
This release certainly is a huge release in terms of new features and functionality that have been added into the console. New Features include:
Features:
Built-in agent management – Windows and Linux agents can be deployed directly from the console (shown below)
Insider protection for Veeam Cloud Connect – Service providers can now enable protection of backups against accidental or malicious deletion either by ransomware, malicious employee, or an attacker
Data location tagging – New GDPR functionality built into Update 3.  Production infrastructure can now be tagged with location tags protecting against accidental misconfiguration of backups or restores resulting in data sovereignty violations.  Additional auditing/logging is produced when actions are approved.  Veeam One includes location data in reporting as well
IBM Spectrum Virtualize Integration – Includes new storage snapshot integration for IBM Storwize, IBM SAN Volume Controller and other IBM Spectrum Virtualize based storage system
Universal Storage Integration API – New storage system API framework has been introduced with Update 3 that allows storage vendors to build integrations with Veeam Backup & Replication that are able to utilize storage snapshots
Platform support:
Azure – Direct restore to Azure increased restore capability – Increased to support 4TB virtual disks
Microsoft SQL Server 2017 – SQL Server support has been extended both from a guest VM perspective as well as the ability to use SQL Server 2017 as the backend database for Veeam itself
Windows 10 Fall Creator's update – extended guest support
Windows Server 1709 – extended guest support
Windows Server Hyper-V 1709 – New support for the new virtual hardware version 8.2 virtual machines
VMware Cloud on Amazon AWS – new support for VMs running in the VMware Cloud in AWS infrastructure.
VMware vCloud Director 9.0 – compatibility support
Storage:
Cisco Hyperflex
Dell EMC Data Domain – Support for systems running DD OS 6.1 and higher
HPE 3PAR StoreServ – Integration extended (snapshot only backups, retain primary storage snapshots, etc)
Hyperconverged infrastructures – Ability to force the load balancer to use Direct NFS backup proxy located on the same vSphere host with the processed virtual machine
LTO-8 – support for all tape backup/restore functionality
Veeam Backup and Replication 9.5 Update 3 Built-in Agent
As those familiar with Veeam and their products have seen the release of the Windows and Linux agents for protecting physical production workloads, the writing has been on the wall for quite some time that the agent management would be brought into Veeam Backup & Replication at some point. Up until now the agents have been a somewhat standalone product. With Veeam Backup and Replicaton 9.5 Update 3, agent-based backup capabilities have been added directly into the console.  This is certainly the big story with this release.  The Built-in agent management includes:
Native control and management of Windows and Linux agents through the Veeam Backup and Replication Update 3 console
Ability to create dynamic protection groups formed from Active Directory containers or imported CMDB CSV files
Ability to protect Microsoft windows Server Failover Clusters with new agent-based failover cluster backup jobs.  Additionally, you have the ability to restore guest files and application items from the new cluster backups
As shown below, after you apply the Veeam Backup and Replication 9.5 Update 3 patch, you can now "push" out the agents directly from the console.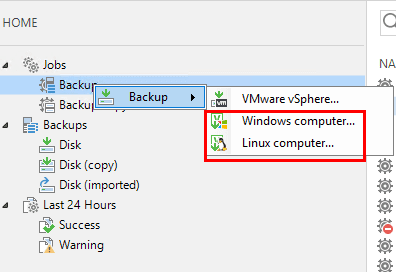 A look at the New Agent Backup Job wizard.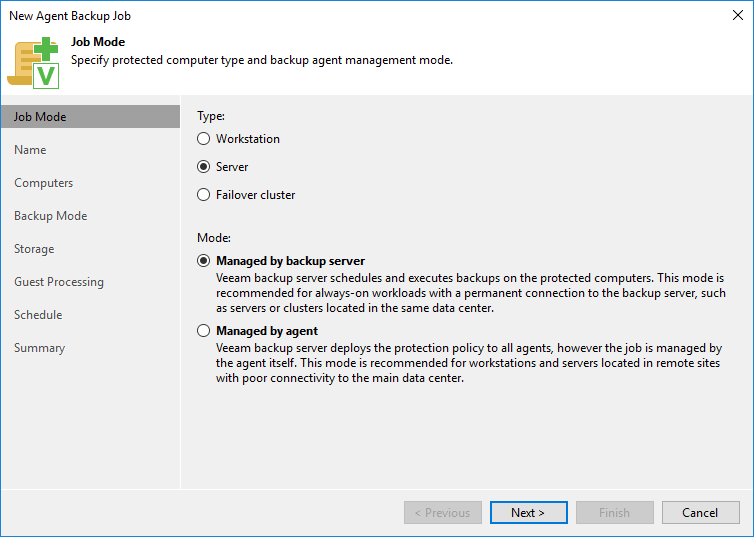 Veeam Backup and Replication Update 3 Installation
After downloading the Update 3 .exe from Veeam, simply kick off the Update executable. The process is basically a "next, next, finish" update.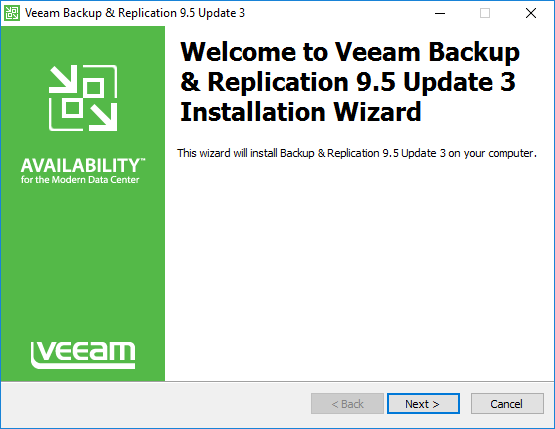 Note the box Update remote components automatically that allows simultaneously updating components of additional servers on the fly.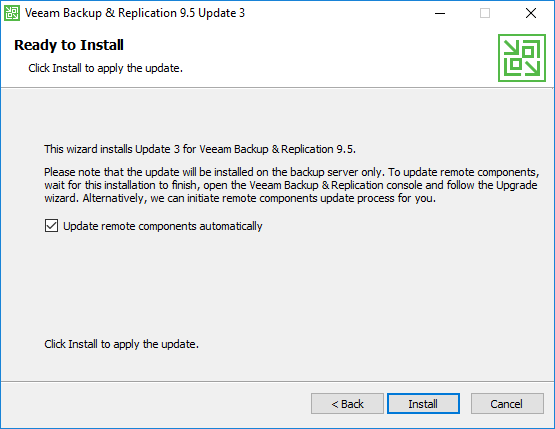 The Update 3 installation begins.  Components are installed.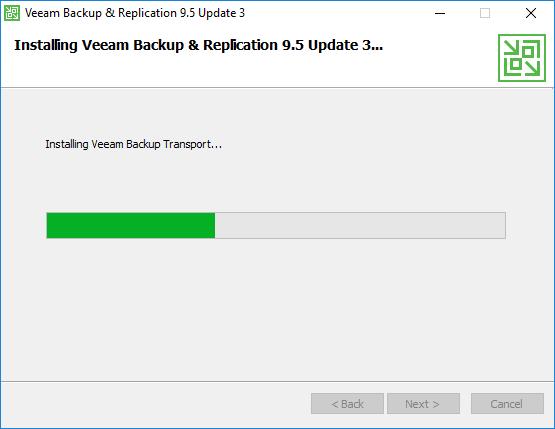 After a bit, you should start seeing services being started.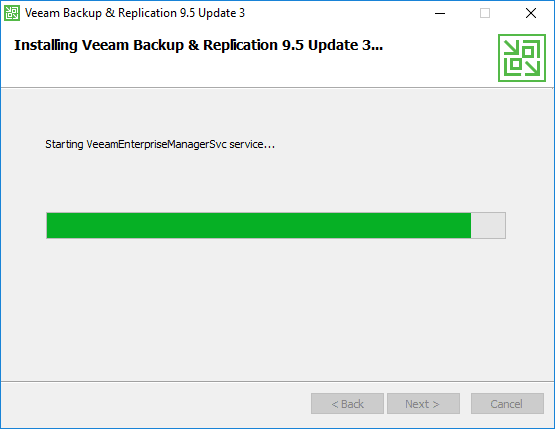 The Update 3 installation completes successfully.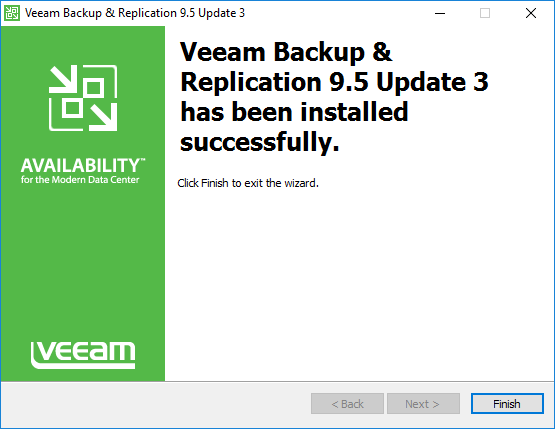 After running the update, verify the Veeam Backup and Replication console shows the current Update 3 version which is 9.5.0.1536.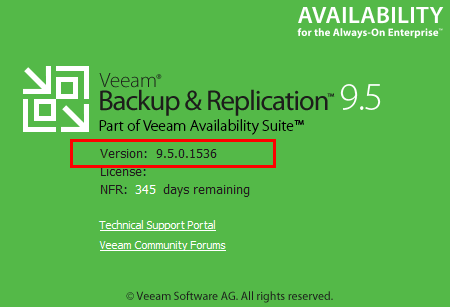 Thoughts
Once again Veeam Backup and Replication 9.5 Update 3 Released New Features that is taking the product to new heights with the added feature set and functionality.  The new agent integration is very welcomed to bring the once "sudo standalone" agent into the Backup and Replication console.  Being able to "push" out the agent from the console is a great feature and easily allows managing both physical and virtual backups from a "single pane of glass" view.  Of course the added features and support for newer OS'es and DB servers is a great addition as well.  Download Veeam Backup and Replication 9.5 Update 3 here.
Don't miss out on new posts! Sign up!