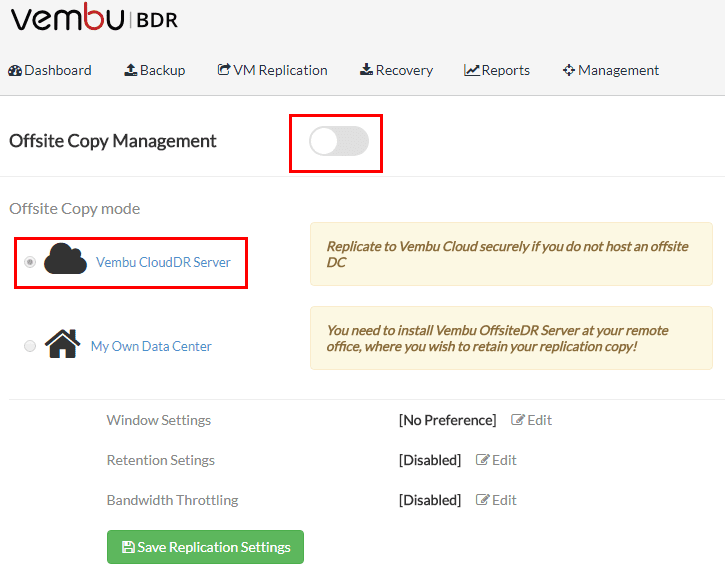 Vembu BDR Suite provides a great all encompassing feature set for organizations looking to provide site resiliency as well as multiple copies of backup data stored in multiple locations. These days, most organizations if not already utilziing the public cloud in their data protection strategy, are looking for ways to implement cloud backups into DR. Vembu BDR Suite provides a built in capability to utilize Vembu cloud for offsite DR, providing the ability to copy backup data to the Vembu cloud. Let's take a look at Offsite Backup with Vembu BDR Suite CloudDR, what it is, use cases, and how it is configured.
Offsite Backup with Vembu BDR Suite CloudDR Overview
Vembu's offsite CloudDR is a cloud based disaster recovery server that maintains an offsite copy of backup server data. Organizations may opt for Vembu CloudDR for two major reasons:
Vembu Cloud offers a download – anytime, anywhere option which is very beneficial for disaster recovery and downloading backup data with no limits on speed, etc.
CloudDR provides a comparatively low cost to archiving older data in Vembu Cloud
In Vembu's Hybrid Deployment model with Vembu CloudDR, businesses will have their DR site setup in the local environment and manage backup transactions over LAN from backup proxy machines. Incorporating CloudDR, a copy of backup data can be stored in Vembu cloud via a WAN connection. This is a service that users have to signup for with their Vembu account as we will look at.

With this model, organizations have instant access to backup data whenever required while the cloud copy provides resiliency in an emergency DR scenario.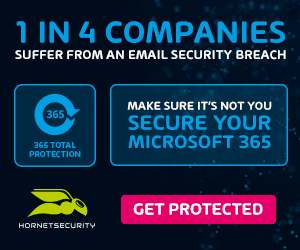 Offsite Backup with Vembu BDR Suite CloudDR Configuration
Let's take a look at how we configure Vembu BDR Suite CloudDR.  The process is very straightforward and only involves a few steps to turning on the configuration.  The first thing we need to do is activate the "online backup" account for Vembu.  You can do this by logging into your portal, and clicking products and then click SIGNUP on the Vembu OnlineBackup section.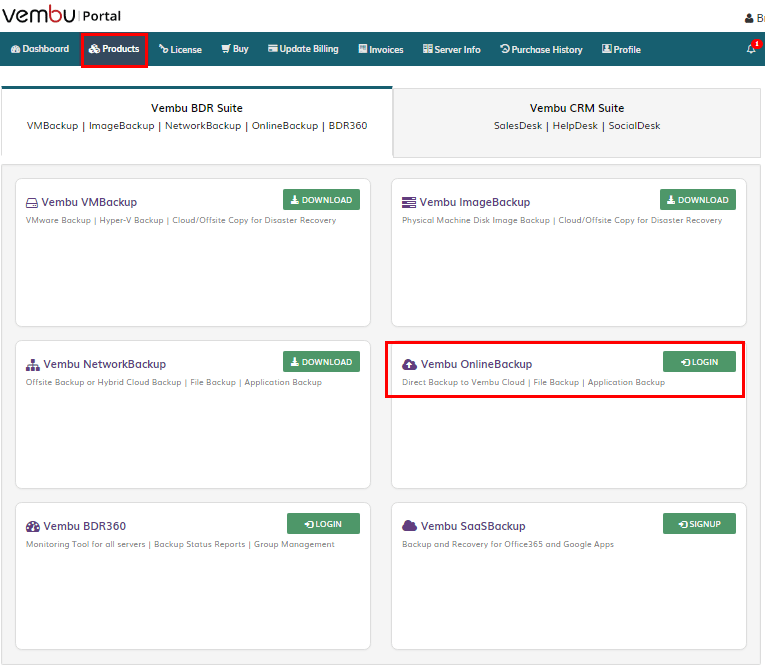 Now that we have account activated, we need to configure our local Vembu BDR Suite server to perform the CloudDR Offisite copies.  Click the Management >> Offsite Copy Management >> Offsite Copy Configuration menu to turn on the CloudDR copies.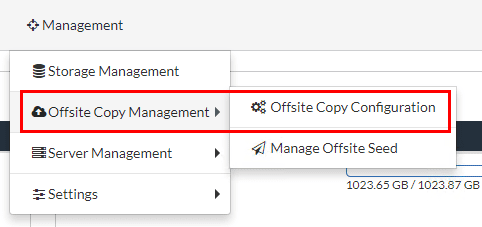 Notice the large on/off button at the top that is greyed out.  Simply click this button to turn it on.  Notice we have the Vembu CloudDR Server radio button selected.  Notice how you can click the Window, Retention, and Bandwidth Throttling settings.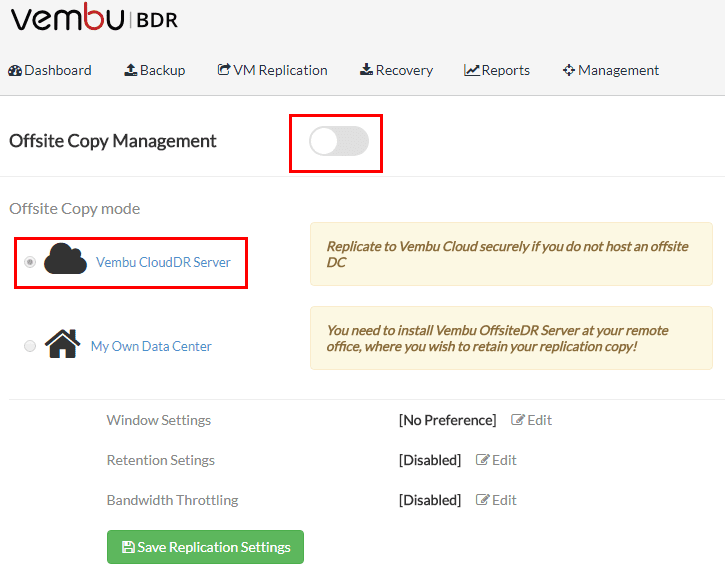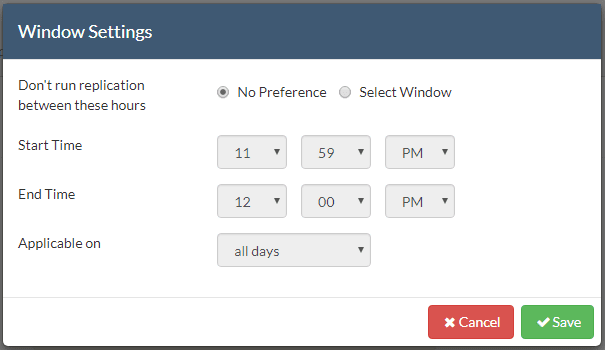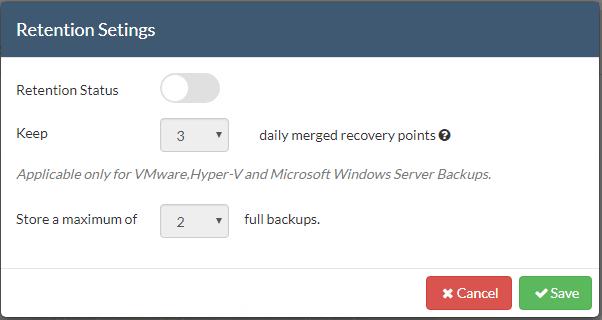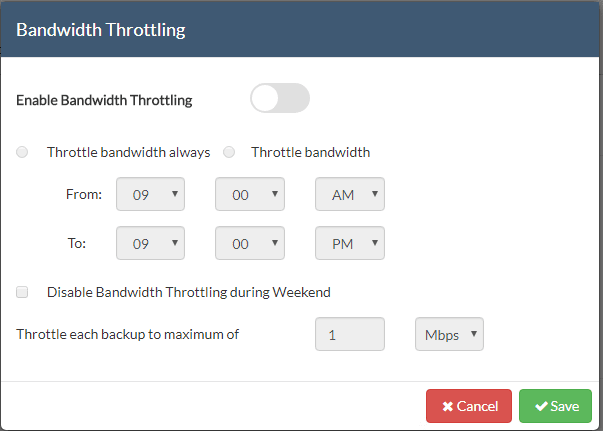 Once you click Save Replication Settings you will receive an email to the registered email on the account to approve the CloudDR settings and agree to storage costs associated with CloudDR as found in the wording of the email.
Please note that, by enabling this service, you will be charged for the data storage.
Important: Even if you disable the CloudDR service in future, you will be charged for the data which was already stored in Vembu Cloud. To avoid future charges you need to delete the data stored in Vembu Cloud and you have to send a CloudDR Service Cancellation request to our support email address
Please read the above and click the the "Activate Vembu CloudDR" button to activate the CloudDR service,
After agreeing to the storage costs, you then click the email to Activate Vembu CloudDR.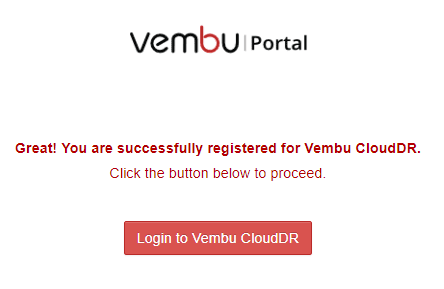 Replicating a VM to Vembu CloudDR
The first thing we need to do is perform a backup of a virtual machine.  As you can see below we have successfully backed up our virtual machine that we would like to replicate.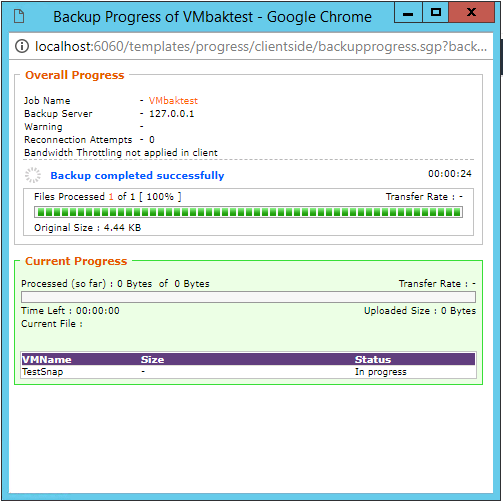 In the Dashboard on our local Vembu BDR Suite server, under the Recent OffsiteCopy we can see the status of the latest offsite copy iterations.

When we login to our OnlineBackup portal and click CloudDR >> Recovery, we will see the virtual machine backups that we have available to restore.  So our replication is successful!  Notice you can click the Restore button to launch the restore operation from the cloud.

The restore from the CloudDR interface is very similar to the local Vembu BDR Suite server.  We have a nice wizard interface to download the files in question.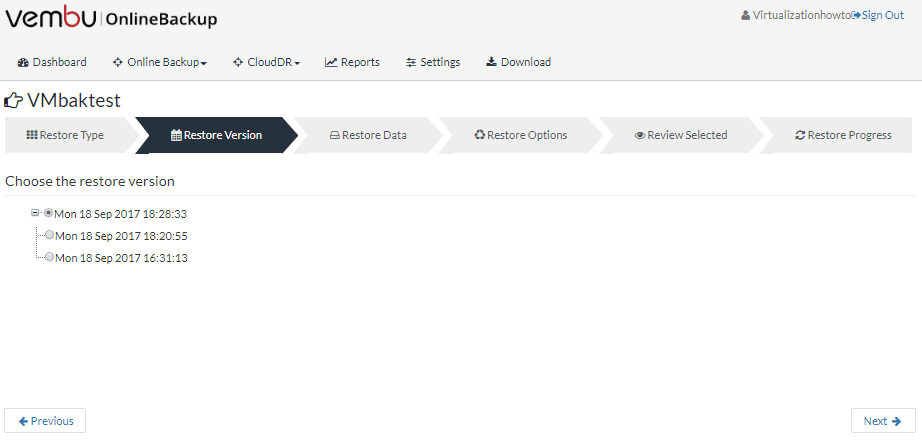 Final Thoughts
Vembu BDR Suite is a great full featured backup solution for organizations looking to cover all areas of their infrastructure with a single pane of glass.  Implementing Offsite Backup with Vembu BDR Suite CloudDR is a great way to easily start making use of the cloud to store offsite backups without any additional infrastructure besides a WAN connection.  Be sure to take Vembu BDR Suit for a test drive as it can easily allow organizations to see firsthand the powerful features and cloud connected solutions that Vembu BDR Suite offers.