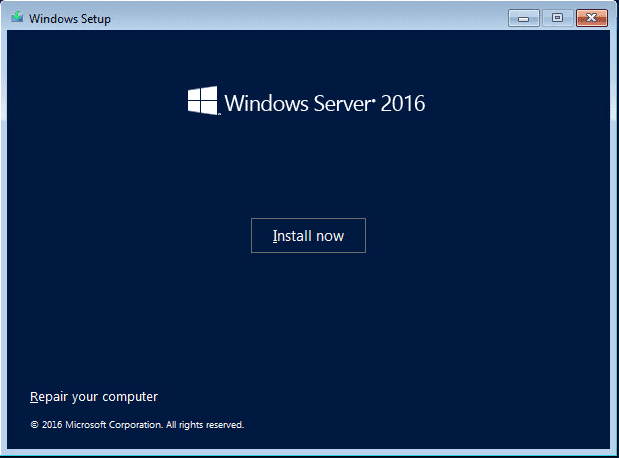 Well, with Windows Server 2016 now RTM, many administrators are gearing up to start looking at installing their first WS2016 server in their environments, myself included.  There is a whole range of new features especially with cloud capabilities that make this the most sophisticated Windows Server OS to date.  However, before we get to the point of leveraging these new features, lets take a look at Windows Server 2016 RTM Installation and Configuration.  We will take a look in this first post at how to deploy the operating system in a VMware environment and additional configuration.
Windows Server 2016 RTM Installation and Configuration
When deploying Windows Server 2016 in a VMware environment, the virtual machine hardware version when deploying is important, as you don't even get the option to deploy Windows Server 2016 in anything less than Virtual Machine Version 11, or in the web GUI it will say ESXi 6.0 and later.  Below, the first screenshot is in the vSphere Client to show the machine version.  The rest of course are shown in the web GUI.
The installation process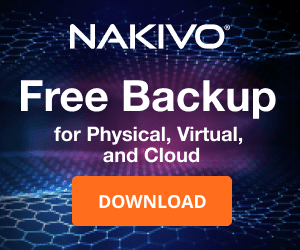 The installation process begins with screens and configuration that we are and have been familiar with since Windows 2008 server.  So it is fairly intuitive to what we have already seen.
Notice the options for both Standard and Datacenter to install with Desktop Experience.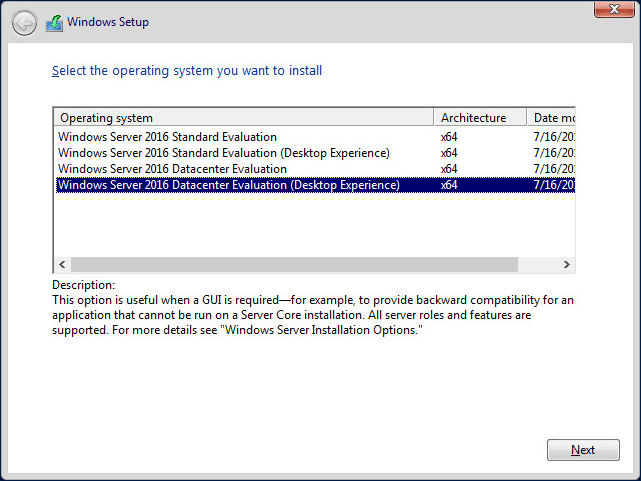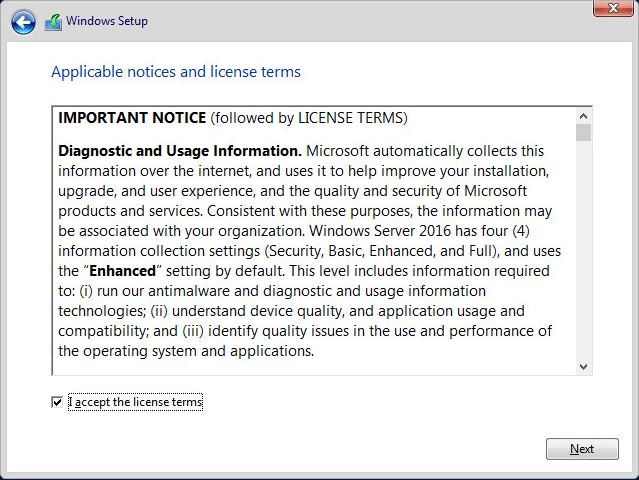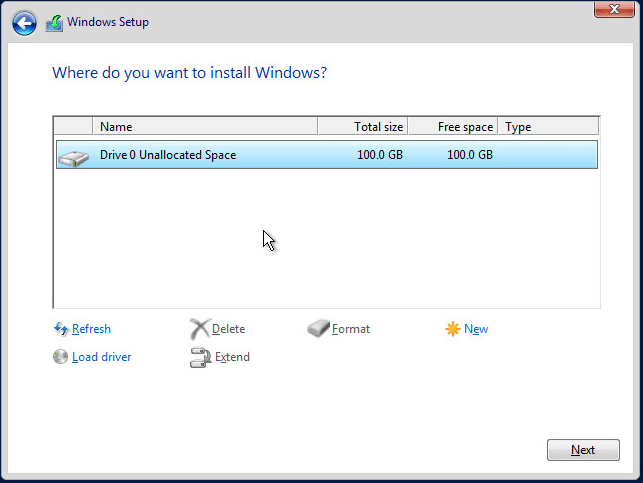 The installation process is fairly quick and you will find that you get to the first screen prompting you to choose a password for Administrator in just a few minutes.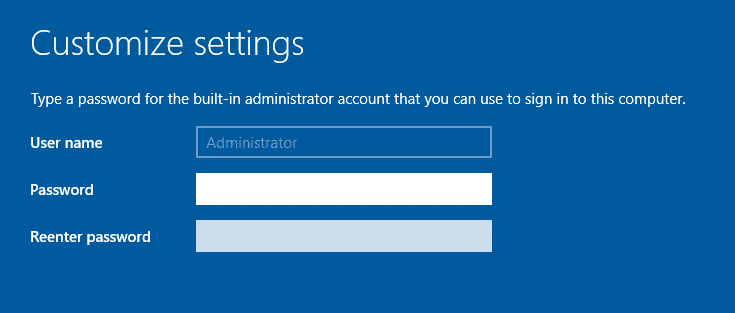 Is it Windows 10 or Windows Server 2016?  The UI obviously shares it heritage with Windows 10.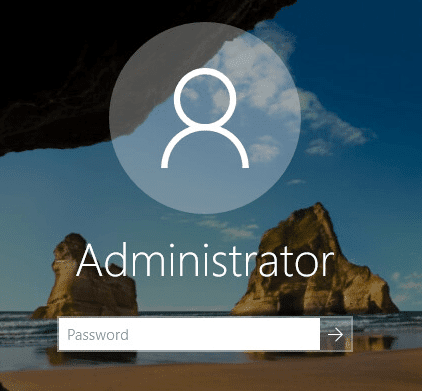 The first server manager screen appears, prompting us to finish out our configuration.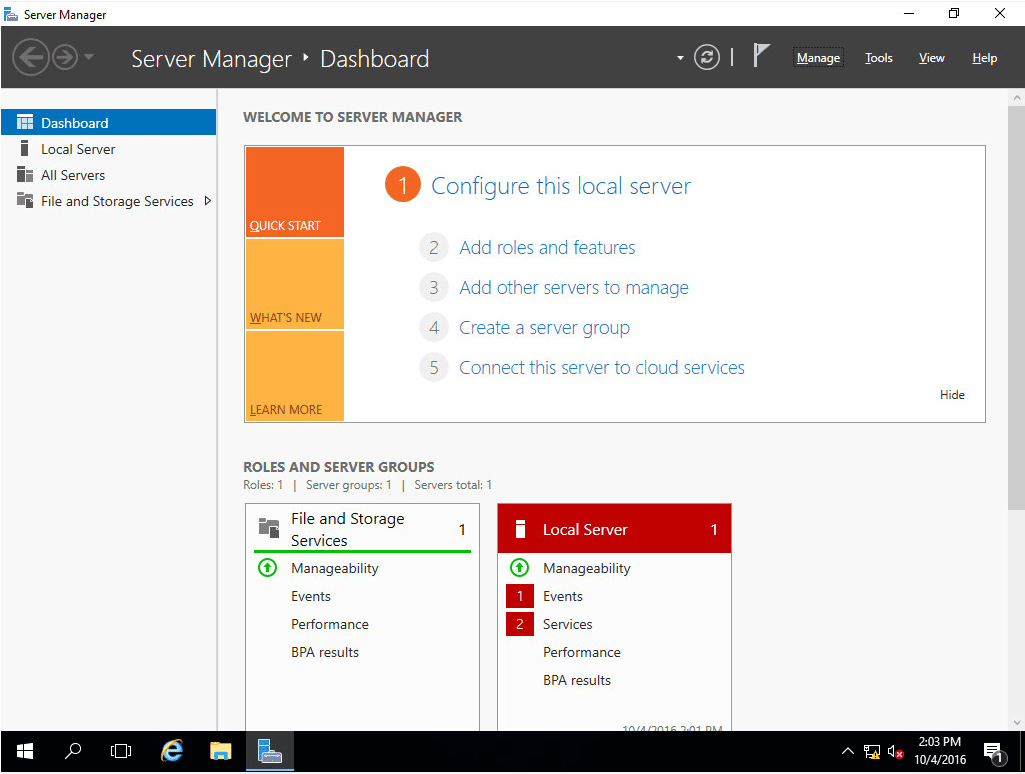 Be sure to install VMware tools after installation.  The tools install for me was painless and error free.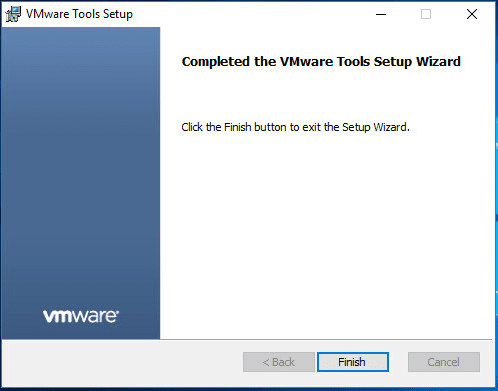 Just a quick winver pull to show the version and build number.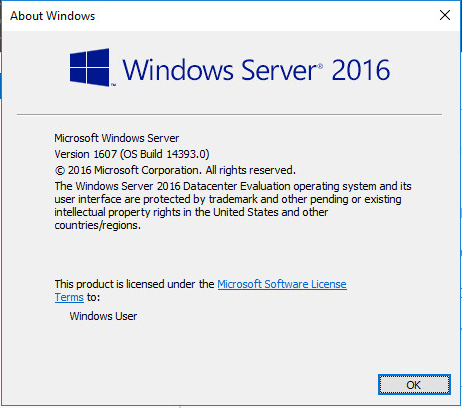 Right out of the gate we have recommendations from the Action Center asking us to enable smartscreen filtering.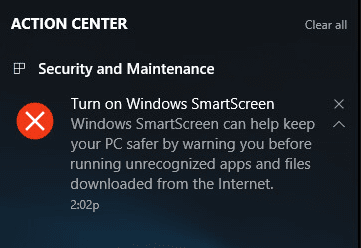 One detail I noted, which I may have missed in installing the technical previews before, is the server manager is no longer pinned automatically to the taskbar.  You can easily find it by left clicking on the start button.  You can also choose to pin it to the bar yourself as well.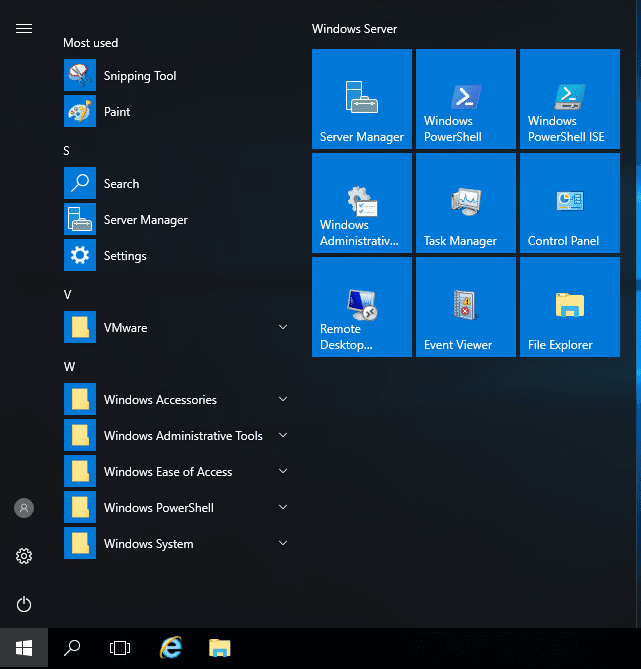 A quick look at the Server Roles screen. Noticed the deprecated Application Server Role is no longer there.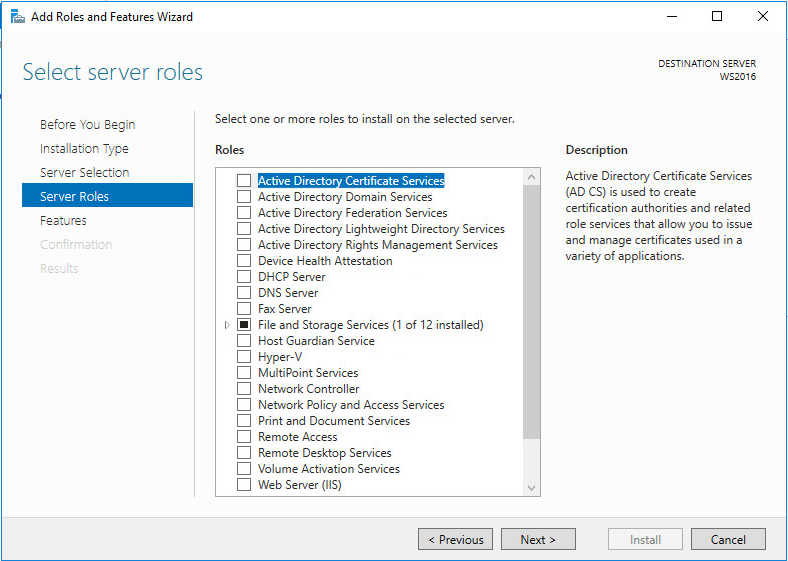 Instead of the Application Server Role, all of those services contained therein are now found in the Features section as well as contained in other server roles.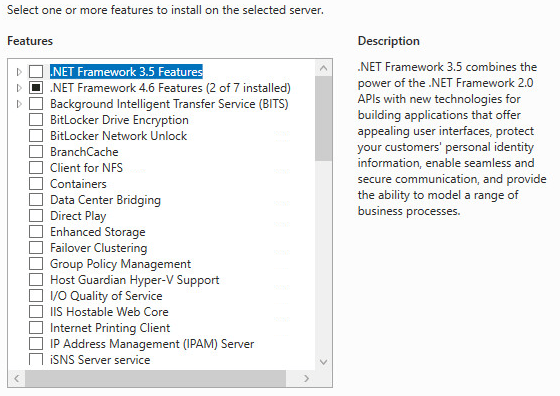 More features…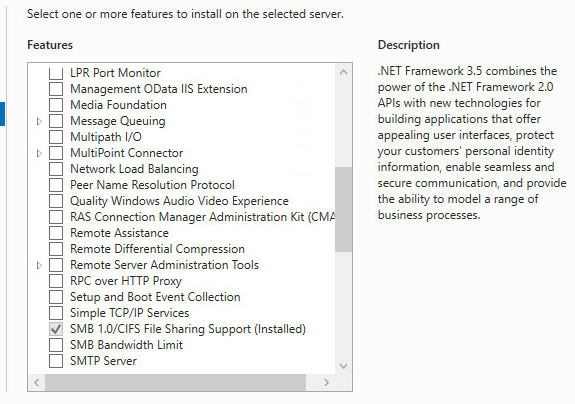 And more!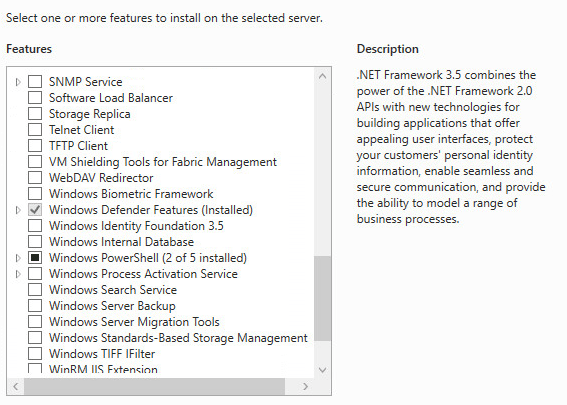 Thoughts
Windows Server 2016 RTM installation and configuration was very intuitive and problem free.  This new Windows Server operating system is proving to be everything that has been anticipated for the past couple of years.  We will be doing many more in depth articles into features that many know and love today and see how these have changed as well as looking at new functionality in the operating system.  Stay tuned!