Security
Untangle 12 Installation and configuration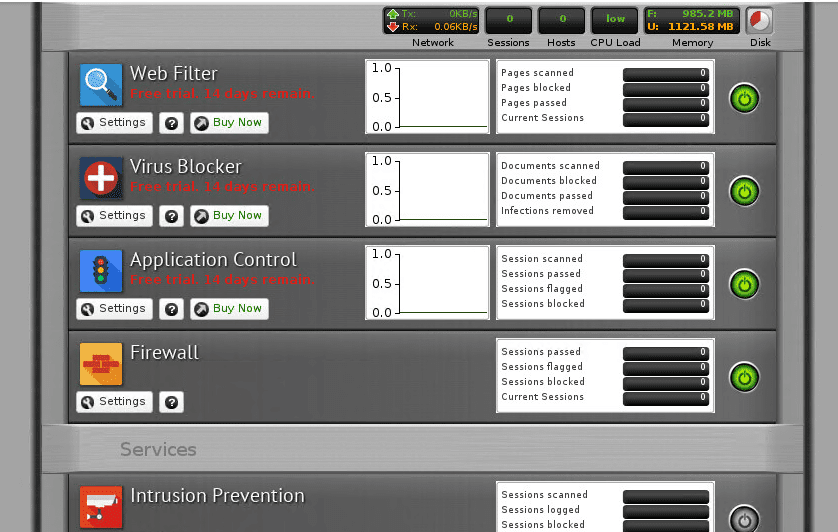 I am constantly on a quest to keep finding the better or best firewall/UTM appliance for home/lab purposes as well as for small business use cases where installing a virtual appliance or other whitebox appliance makes sense.  I have been an Untangle fan for several years and have used it since around version 7.  The product has definitely come a long way since then and has matured in form and function especially with the recent release of version 12.  Let's take a look at Untangle 12 installation and configuration.
A few of the more notable features of the new release of Untangle are the following:
IoT Device recognition.  Version 12 adds a Device List which tracks devices on the network by MAC address and gathers pertinent data about them, enabling administrators to create rules and alerts to manage them.
Google Drive reports storage.  Version 12 logs five times the number of events per second on the same hardware and features Google Drive integration for offsite data storage for daily logs as well as configuration backup.
Greater support for third party hardware.This allows customers to choose between using their own servers or a turnkey Untangle appliance.
Untangle 12 installation and configuration
The install process for Untangle hasn't changed that much over the past few versions, however, what I really like with the current version of Untangle is the ability to download a ready to go OVA file that you can simply deploy in your ESXi environment, which is what I have done in my lab.
To find your network card mappings, simply disconnect your network cards in VMware and watch the Status in Untangle.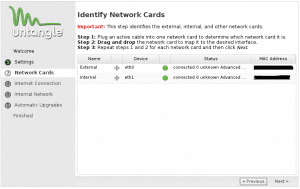 For testing out Untangle 12, I simply spun up the appliance on my management network as the "external" interface and then used another VLAN network as the "internal" network and set these networks up accordingly in the VM network settings.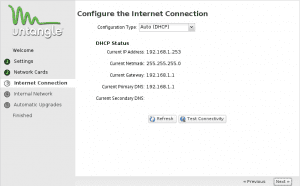 In most cases you will want to setup Untangle in Router mode unless you are using another firewall appliance and simply want to have Untangle snoop traffic in Bridge mode.
With Untangle 12 Install configuration, as with prior versions, you get access to a network "rack" that is driven off an account.  So you will need to login to your Untangle account, even if you are using the "free" modules before it will allow you to start dropping modules in the rack.

If you go to Install Apps without signing in and try to install any of the modules it will prompt you to login first or create an account.  After you create your account and login, you can simply click the Install Apps button and start installing apps in your rack.
The dashboard is a welcome feature which gives you system vitals at a glance.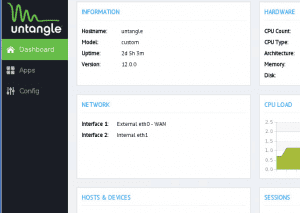 After installing a few Apps our network "rack" is taking shape in the appliance.  As you can see, you get the "Free trial. 14 days remain" nag when you install paid modules.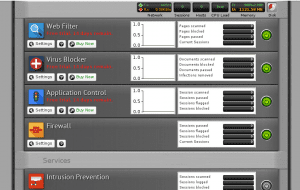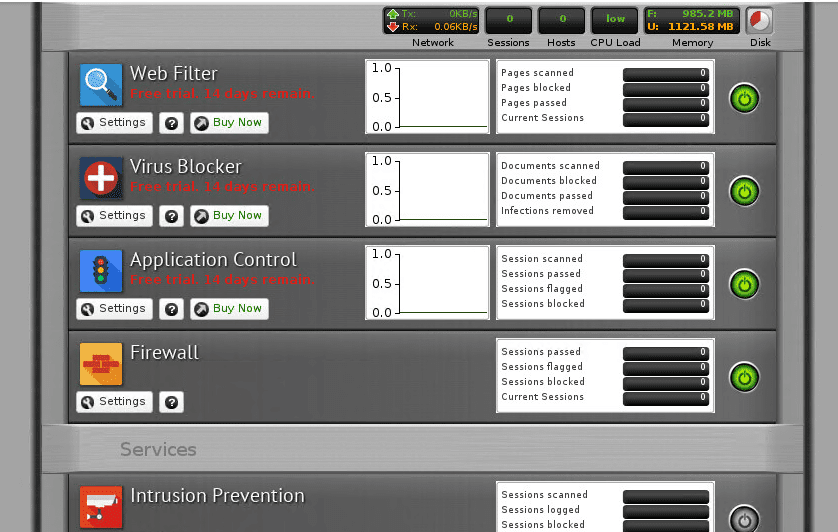 The config interface has been reprogrammed with a better, sleeker, more streamlined interface with fairly intuitive configuration settings.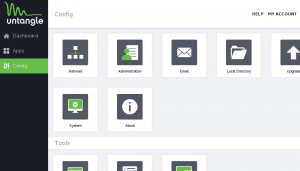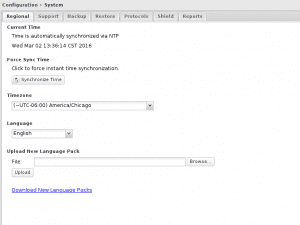 Network Settings
In the Untangle 12 interface, you have control over most network settings that you would care to change.  As you can see below as well you can add tagged VLAN interfaces as well which in older versions of Untangle wasn't as easy to do since it didn't have vlan tagging natively built in.  Fortunately, the network side of things has matured along with the rest of the product.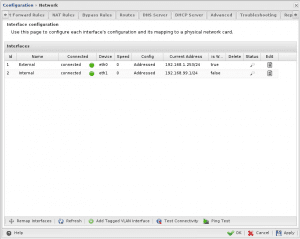 Final Thoughts
As you can see Untangle 12 installation and configuration is quite simple especially with the OVA appliance.  Untangle is certainly a worthy contender in the Firewall/UTM space and especially if you are looking for a solution that will run on just about any hardware or even in a virtual appliance.  Also, I am very happy to see that Untangle has recently released a Home use license that will allow the NG Firewall complete package with all modules to home users for $5/mo or $50/yr which is quite a bargain for all of the pay modules.  That is really awesome!  Kudos to Untangle for making an excellent product and keeping home/geek users in mind who want to run the same technology at home that they do at work.
Don't miss out on new posts! Sign up!