Virtualization
Nakivo Backup & Replication 6.1 – powerful choice for VM backup
Just a quick blurb to spread the news about Nakivo Backup & Replication 6.1.  It is now in GA release trim and it has improved on the already great interface and features available to the enterprise.  The great thing about the Nakivo Backup & Replication product is that you can get up and running quickly with the appliance or installers for both Windows and Linux.  The OVA appliance is a great way to deploy and be running in literally minutes in your VMware environment and the ability to be backing up VMs just a couple of minutes after that.
Having used the beta version of 6.1 for a few weeks now, the UI is better and the added functionality with the Hot Add features and job chaining are great additions to the product.  Take a look at the press release below.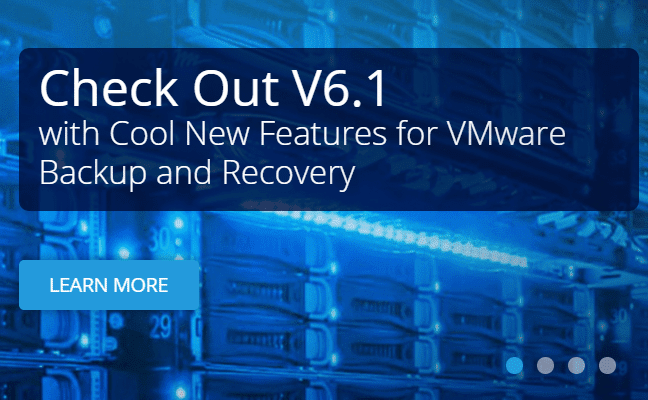 Download information: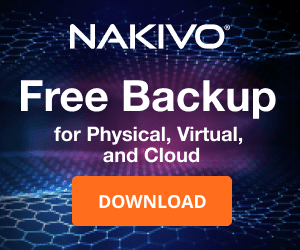 Nakivo graciously offers an NFR (not for resale) licence for non commercial use for the following qualifying IT professionals:

https://www.nakivo.com/en/download/nfr.html#public

If you are a VMUG member, VMware vExpert, VCP, VSP, VTSP, or VCI you can receive a FREE two-socket Not For Resale (NFR) license of NAKIVO Backup & Replication for one year and use it in your home or work lab.

The NFR licenses are available for non-production use only, including educational, lab testing, evaluation, training, and demonstration purposes. This offer ends on September 30, 2016.
Press Release
NAKIVO Inc., one of the fastest-growing virtualization and cloud backup software companies for VMware and Amazon AWS environments, today announced that it has released NAKIVO Backup & Replication v6.1. The new version improves VMware backup performance, speeds up recovery, and simplifies backup management.

Microsoft Exchange is the industry's leading platform for e-mail, calendaring, and messaging. The new NAKIVO Backup & Replication v6.1 extends the support of its Instant Object Recovery feature to the latest releases of Microsoft Exchange: 2016 and 2013. Now, customers can instantly browse, search, and recover Microsoft Exchange 2016 and 2013 objects (such as emails) directly from compressed and deduplicated VMware VM backups, without the need to restore the entire VM first.

In addition to improved recovery, NAKIVO Backup & Replication v6.1 can now also truncate log files of Microsoft Exchange 2016 and 2013. The transaction logs record all changes that are made to an Exchange Server database. Over time, these log files accumulate and can consume all of the available disk space, if not periodically removed.

To further improve VMware backup speed, NAKIVO Backup & Replication v6.1 introduces the new Hot Add feature, which enables the product to read and write data directly from/to VM datastores, bypassing LAN. By automatically using Hot Add, the new version offloads production LAN from the data protection traffic while significantly increasing the VMware backup and recovery speed.

NAKIVO Backup & Replication v6.1 also simplifies VMware backup management by introducing job chaining. With this feature, a job can finish its tasks and then trigger another job in a chain. This way, for example, it's easy to set up a chain where a VM backup job saves data locally, and then triggers a Backup Copy job that sends backup copies to Amazon cloud.

"We are excited to release the new NAKIVO Backup & Replication v6.1," said Bruce Talley, CEO and co-founder of NAKIVO. "We are committed to delivering functionality that helps our customers meet their RTO and RPO objectives for VMware backup and recovery."

NAKIVO Backup & Replication is VMware-certified, purely agentless, can be installed on Linux and Windows, deployed as a pre-configured VMware Virtual Appliance and AWS Amazon Machine Image, and can also be installed directly on Synology NAS to create a high-performance VM backup appliance. NAKIVO Backup & Replication has a simple and intuitive Web interface, supports live applications and databases, provides instant recovery of VMs, files, and application objects directly from compressed and deduplicated backups, speeds up data transfer with network acceleration, and reduces data size with global deduplication and compression.

RESOURCES