Virtualization
Install EqualLogic Multipath Extension Module MEM in VMware ESXi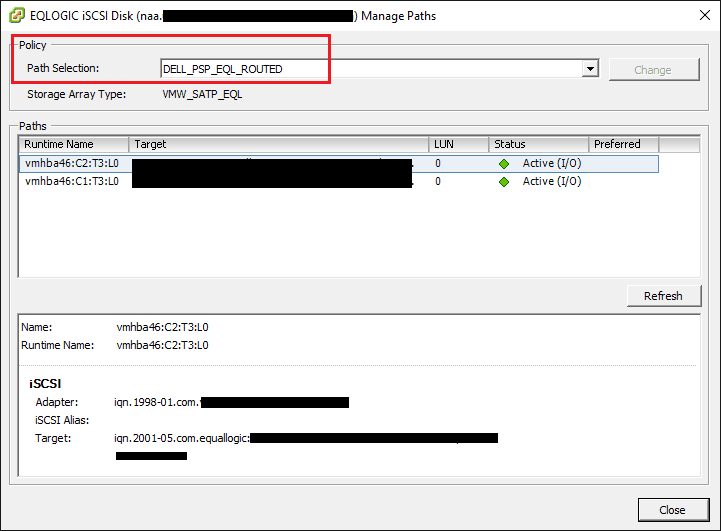 VMware vSphere provides the ability to leverage Pluggable Storage Architecture or PSA that enables using multipathing for HA as well as increased performance.  This allows for third party plugins for multipathing with enhanced functionality for specific vendor hardware and storage devices. The EqualLogic Multipath Extension Module provides enhanced benefits when using Equallogic storage arrays over the builtin multipathing functionality in the box with vSphere.  Those enhancements include:
Automatic load balancing across multiple paths.
Automatic iSCSI session management.
Improved IO performance for EqualLogic storage arrays including reduced network latency and increased bandwidth
Let's take a look at how to install EqualLogic Multipath Extension Module MEM in VMware ESXi.
Installation
The first thing that you need to do is actually pull down the MEM kit from the EqualLogic support site.  Once you login, this can be found under Downloads >> VMware Integration >> Recommended Multipathing Extension Module for VMware® vSphere.  The latest version is "Version 1.3".
Using WinSCP or another SCP client, after enabled SSH on the host, copy over the .zip file appropriate for your version of ESXi.  The parent .ZIP file contains both the ESXi6 and ESXi5 multipath drivers, so pay attention to the file you copy.  I copied over to the /tmp directory for the install.

To install the MEM kit driver, use the following command:
esxcli software vib install -d /tmp/dell-eql-mem-esx6-1.3.0.410095.zip

Note – If you do not have the host in maintenance mode, which I forgot to do initially, the install will error out.  Place the host in maintenance mode and try again.


After placing in maintenance mode, the install will complete successfully.


Be sure to reboot the host after installing the MEM kit driver.
Verifying
How do you know if you are using the Dell Mem Kit EqualLogic driver?  Look at your Paths to one of your LUNs and you should see on the Path Selection combo box, DELL_PSP_EQL_ROUTED as the path selection.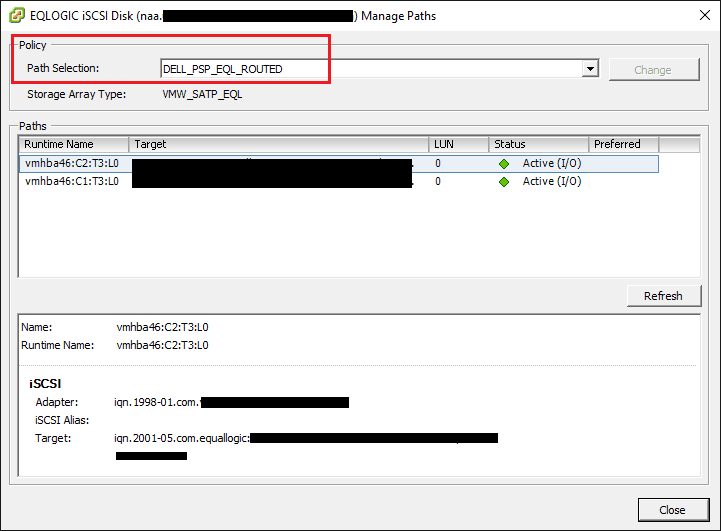 Final Thoughts
The EqualLogic Mem kit driver is a great third party driver for extending and enhancing the multipathing functionality within VMware.  Hopefully this post on how to Install EqualLogic Multipath Extension Module MEM in VMware ESXi shows how easily the driver can be installed.  The multipathing and performance benefits from using it in an EqualLogic storage environment can be significant.
Don't miss out on new posts! Sign up!