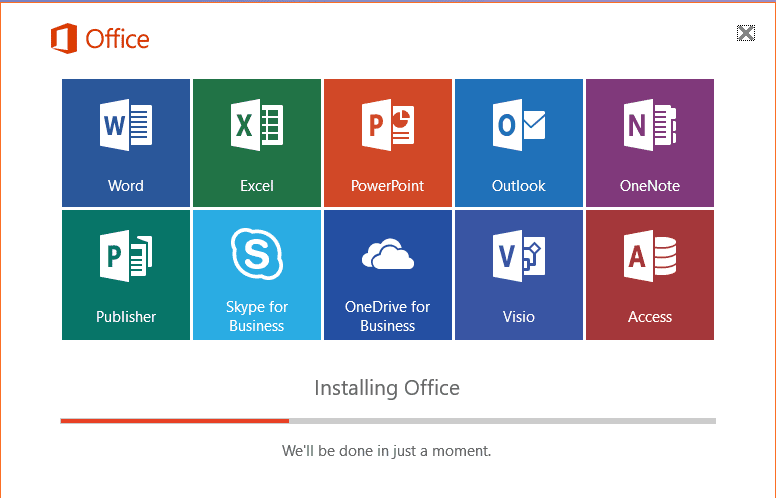 I decided to finally take the plunge and update my Office installation to Office 2016 Professional Plus.  I have been running Office 2010 Professional Plus on my admin VM and haven't updated to 2013, so decided to pull down 2016 for my update.  I was surprised to find that mounting the ISO and launching the setup basically just starts the install.  I was not asked for any information to setup the product which is kind of nice for a change.
However, what I did notice as the installer finished is that it left Office 2010 on my system and didn't uninstall, which was fine with me as long as things worked properly.  However, any new Office 2016 app I launched basically didn't do anything.  I had a sneaking suspicion that the two products were fighting with each other.
Fix Office 2016 won't launch
The first thing I did in order to troubleshoot the issue was uninstall Office 2010: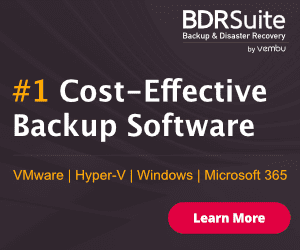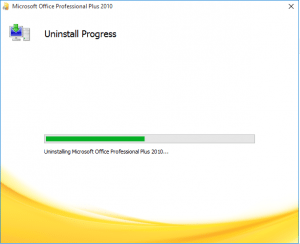 After uninstalling 2010, I went ahead and rebooted my VM to cover the bases even though the uninstaller didn't prompt for a reboot.  After coming up from the reboot and trying to launch Office 2016 apps – still nothing!
So onto the next troubleshooting step – repairing the 2016 installation:
Navigate to programs and features and right click your Office 2016 installation and select change
There are two options here – Quick Repair and Online Repair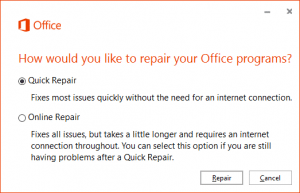 After running the Quick Repair option, still Office 2016 would not launch, so onto the Online Repair.  The online repair takes quite some time as the menu option plainly says "Fixes all issues, but takes a little longer and requires an internet connection throughout.  You can select this option if you are still having problems after a Quick Repair."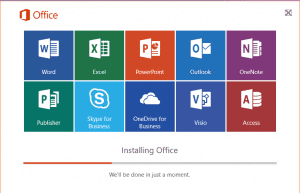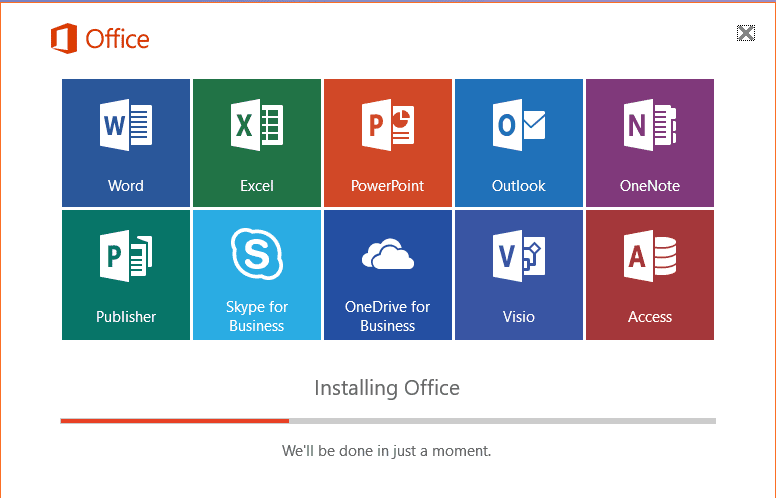 Alas, after running the Online Repair, Office 2016 would launch!  So there are a couple of takeaways from this experience if you are having issues after running the Office 2016 installer while having Office 2010 installed:
Uninstall Office 2010 first
If you didn't uninstall 2010 first, you may need to run the Online Repair option after you initially ran the 2016 installer since most likely you may find yourself in the scenario that is laid out above where your installation basically doesn't work due to the previous office version.