Software
How to create an ISO image of a CD or DVD to burn later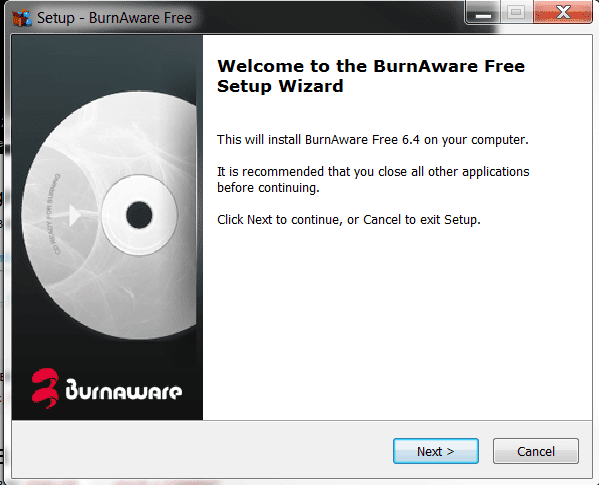 If you have to make a lot of copies of a particular optical disc either CD or DVD or if you simply want to have a backup copy of an important physical disc, it is wise to make an image of the CD or DVD.  Many may not understand the concept of making an "image."  An image is simply a "snapshot" if you will of the contents of the physical disc.  So when you take a snapshot, you are literally capturing a picture of the data that is contained there.  Once the image is captured, you can restore this data as many times as you need to.
There is a great free software package available for download that lets you create images of your optical media.  It is called Burnaware Free.  This software installs quickly and it is very easy to get started and create your disc image.
Installation Screenshots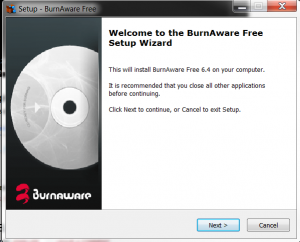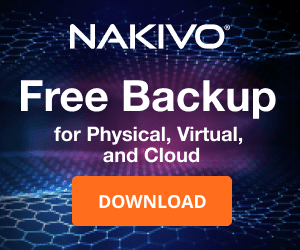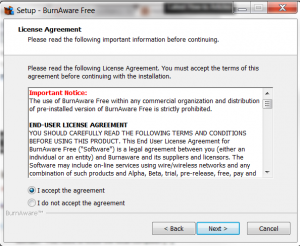 The only thing about the install I don't like or about any free software is additional software that is bundled with installers.  You have to watch and be careful for these.  The good thing about Burnaware Free is there looks to be only one piece of software they bundle in the process – AVG Toolbar.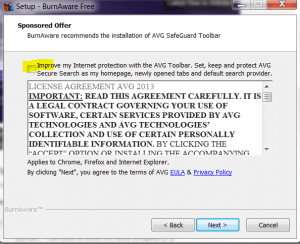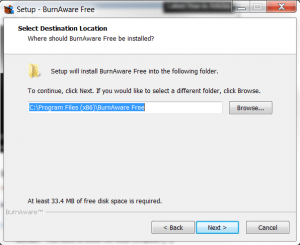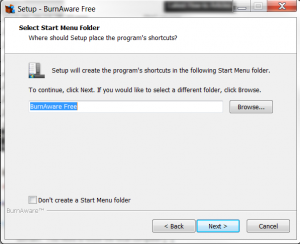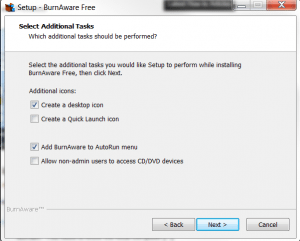 Creating the ISO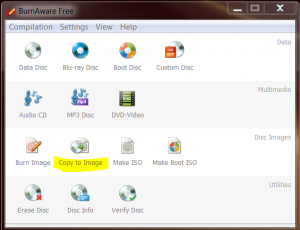 Have the CD or DVD in your optical drive that you want to make a copy of.  The software will scan your drive(s) and find your media.  Choose the Destination that you want to place your ISO image file.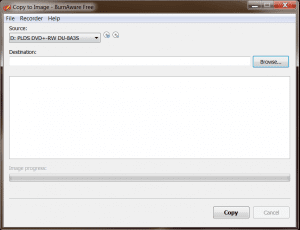 After you choose your destination, simply hit the Copy button and the software will begin to take the image.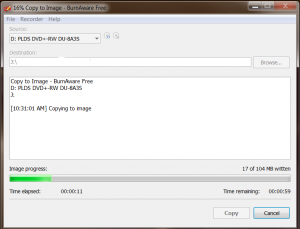 You should see the Copy process completed successfully message once the image creation has completed.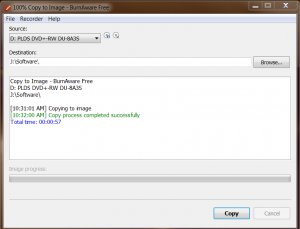 Final Thoughts
This is a great little piece of software.  One thing I like is it doesn't seem to be loaded with bloatware and sneaky installs for the most part.  The only one mentioned above was the AVG Toolbar install.  Aside from that the software runs smoothly and does what you want it to do.  Once you have your ISO image, you can now either use Burnaware or another software of your choice to burn the image back to blank media.