Exchange
How to add additional mailboxes to Outlook 2010
You may have the need to add additional mailboxes in Outlook 2010.  To make this happen there are a few things that need to be verified, but these are not difficult at all.  The first thing is to make sure your system administrator has granted appropriate permissions to the mailbox that you intend to mount inside of Outlook.  If the permissions have not been granted, then you will not be able to successfully add the mailbox within Outlook.  Take a look at our post here about how to grant the appropriate permissions in Exchange 2010 or Exchange 2003.
After you or your administrator has verified that you have the appropriate permissions in place, the next step is to add the mailbox within Outlook.  Follow the steps below to add the mailbox:
Go to the File tab on the command ribbon at the top.  Then, click Account Settings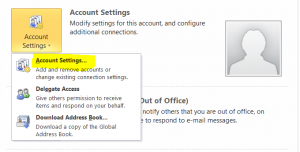 On the Account Settings screen, make sure the Email tab is selected and then click Change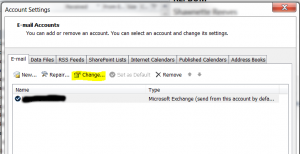 Click More Settings on the next screen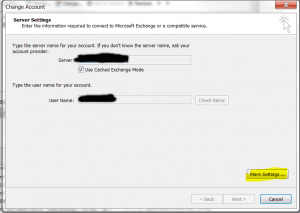 Click the Advanced tab and then Add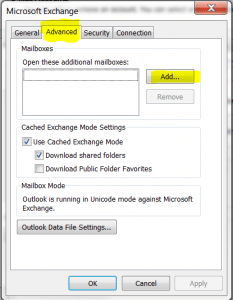 On this screen you can either use the alias for the user or their Full Name.  They need to be visible to the Global Address List also for this to work correctly.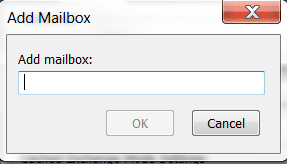 Don't miss out on new posts! Sign up!