Software
7 Steps to Automated Software Deployment
Remote installations are important in organizations with multiple computer units in different locations. Instead of hiring numerous IT professionals to deploy applications, administrators can install applications on one computer and deploy the software applications to hundreds of thousands of computers within minutes. Remote installation is convenient and cost-effective.
Updates can be made quickly with remote installations. Migrations are not always a one-to-one match. Shims or compatibility fixes must be applied in many instances. With remote installation, this process is made easy. The administrator can make the change from the console and the compatibility fix will be applied to every computer designated. Remote installation improves the efficiency, productivity and affordability of software deployment. For more information on automated software deployment, click here.
Every company should use remote installation to accelerate the installation process. Organizations rarely use manual installations anymore. To maintain a competitive advantage, companies should select remote installation software to improve installation times. Resource and funds can be reallocated to mission critical applications. Here are seven steps to remote installation that could accelerate any installation process and improve a company's overall performance:
1. Perform an Assessment for Pre-Requisites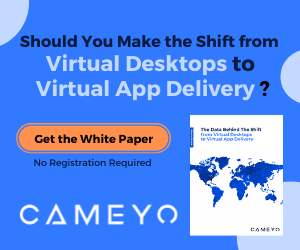 IT professionals must meet the pre-requisites prior to installing remote Installation services (RIS). Before the installation is completed, IT professionals must ensure the following pre-requisites are met:
1. The drive must be formatted for NTFS file system.
2. The drive must have at least 800 megabytes to one gigabyte of space for the installation to take place.
2. Install Remote Installations Services (RIS) for Automated Software Deployment
The computer on which remote installation services will be installed must meet certain pre-requisites. Verify that the computer's network card is the primary boot device in the system BIOS. A network service boot is then requested from the remote installation server. To begin the installation process, users will be prompted to hold down the F12, and the Client Installation Wizard will be downloaded.
It is important to remember that the F12 should only be requested when prompted. The F12 key can also be used to access maintenance or troubleshooting tool. Once the operating system is installed, selecting the F12 key will no longer be necessary.
3. Authorize Remote Installation Services (RIS) in Active Directory
RIS authorizations can be authorized via the Active Directory. Without RIS server authorization, client computers requesting remote access will not receive a response. To properly execute the authorization, the user must be sign in as an enterprise administrator. This step is necessary for remote installation to occur.
4. Set the Required User Permissions
Some organizations allow users to install RIS on client computers. These users must have the correct user permissions to create computer accounts within the domain. After access has been granted, remote installations will be possible after the installation is complete.
5. Install the Application
Install the targeted application. Designate the computers where the application will be installed and follow the directions for installation as designated by the software program being installed. When the program is installed, it can be accessed on any computer designated during the install.
6. Check for Errors
Check the installation process for compatibility issues or other error messages that may arise. Make an action plan and determine how the errors will be repaired if any. The action plan should posses detailed information to ensure the errors are repaired.
7. Correct Errors
Correct errors with shims or compatibility fixes. Alternatively, if the errors occurred because of incompatibility from a previous version and shims will not work, a virtual desktop may provide more flexibility.
How Remote Installation Can Help
Remote installation increases productivity of organizations. In a few simple steps, the software application can be installed on multiple clients' computers. Remote installation can significantly enhance efficiency within an organization. Consider how it can help reduce time and save money for your organization. Learn more about software distribution here.