Mobile
Microsoft's new Surface tablet computer unveiled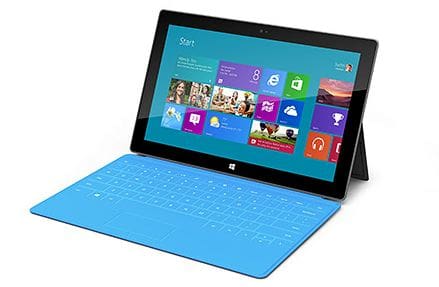 Who would have thought the world's leading software giant would enter the hardware game?  This time last year, everyone was talking about Windows 8 and how it would play into the tablet world, but no one would have guessed that on top of releasing Windows 8, Microsoft would enter the tablet market by producing its own new tablet which will run Windows 8.  The new "Surface" tablet certainly has promise and Microsoft made sure that it pushes the innovation envelope by including in its design a full featured keyboard that is baked into the top cover of the tablet – very nice!  The tablet features full HD resolution, pen that integrates into the tablet, a kickstand to position the device as well as a very slim figure that only amounts to 1.5 pounds and is also very thin.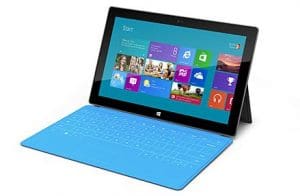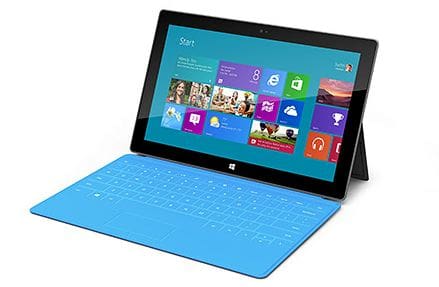 Picture Courtesy of Microsoft
Following suite with other tablet hardware vendors such as Asus, Microsoft is going to release the tablet in both the ARM processor format with Windows RT and then also in the full Intel driven, full Windows 8 trim later on.  The ARM version will be offered in both 32 and 64 GB versions and the full Windows 8 Intel version will be offered in 64 and 128 GB versions.
As for release dates and pricing on these new tablets, we can expect the ARM version of the tablet which will run Windows RT to be released sometime this fall, and the full Windows 8 Intel version should land around 3 months later which may push its release into 2013 sometime.  The price points for both of these tablets are rumored to be very competitive if not better than Apple's offerings with the iPad.  Microsoft has made mention that the price of its tablets will be "comparable" to other tablets that are currently in the market.  One thing is for sure, Microsoft is going after Apple and Google in a big way by not only producing Windows 8 which certainly targets the tablet world, but now by entering into the hardware world by releasing its very own tablet.
We made mention months ago that 2012 would be the year of the tablet, and things are certainly heating up in a big way now more than ever with Microsoft's own offering to consumers.  The good thing is, we as the consumer will certainly win.  The more choices for us means that prices are lower, technology and features included are better, and we consumer geeks are definitely happy!