Android
Samsung Galaxy S2 ATT Cyanogenmod 9 Android ICS
For those of us with Samsung Galaxy S2 phones, we have been chomping at the bits waiting on a good stable release of ICS for our phones.  The SGS2 has been an amazing phone and is certainly worthy of the  Google ICS release.  Samsung is already starting to release its official ICS release in Europe along with the revised version of Touchwiz that is running on top of ICS.  The problem that seems to be the case with Touchwiz on ICS is that it kills the real beauty of this version of Android.  ICS  does not need or benefit from Touchwiz at all and it leaves you feeling like it gets in the way of the fluid characteristics of ICS.  Touchwiz looks like it is stuck back in the Gingerbread days.
In order to feel the true purity of the ICS release for the SGS2, one will need to turn to the Cyanogenmod or other 3rd part ROM developer releases to get the true feel of what ICS can do on this phone.  We loaded the CM9 nightly build for the ATT Galaxy S2 and it runs awesome!  It is very quick and responsive and just about everything works without a hitch.  There are a few glitches here and there, but we have been running the 3-18 building now for several days and it is definitely good enough to be a daily use ROM.  If you are wanting the bleeding edge version of Android on your phone, this may be the way for you to go.
Update You can download the 3-23 ROM here.  Also, bookmark this XDA link as you will find the latest ATT ROMs here with modded kernels, fixes, etc: https://forum.xda-developers.com/showthread.php?t=1524050
Let me just say, if you are looking for a killer ICS ROM without the horrible Touchwiz interface which basically conceals the cool look and feel of ICS, then the Cyanogenmod 9 ROM is a great way to have ICS on your SGSII NOW without the wait and a better showing at that.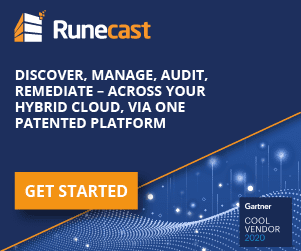 The current ROM (3-23) fixes most of the issues that are outside the scope of just plain CM9 bugs, including the WakeLock issue that kept the screen coming on and going on and then turning off without the WakeLock app.
Starting with the 3-21 nightly version, the buttons issue that has been present in virtually all the nightly releases where the "Home" button has to be used to exit applications and such has been resolved.  The "Back" button and the "Search" buttons were simply not functioning in previous builds.  Included in the 3-23 build is the fix for using the buttons we are all familiar with although we had just about adopted the "Home" button only approach.  It was kind of growing on us.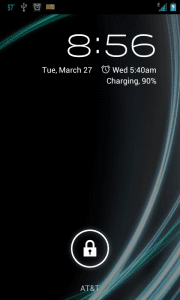 Stability
Let me just say, this build is SOLID.  Even though this is a nightly, highly modified build, it has been rock solid for us the past few days and has been a daily driver ROM for ICS on the ATT SGS2.  No complaints there.
Since we did do an "upgrade" instead of completely factory resetting (this is not recommended) in order to attempt to keep all the apps that were downloaded, etc, we did run into a couple of issues with apps not working after the upgrade, however, this is most likely totally related to the particular upgrade with "our" phone and this is not a problem with the release itself.
Clock App – The default builtin clock app did not work.  Every launch would result in a "force close"
Email App – The default email app crashed on launch as well.
The fix for both applications was to go into the "Manage Apps" menu and selecting "Clear data"  and then also the "Clear Cache" options.  This will cleanup any corrupt data that may be keeping the app from launching.
Look and Feel
The look and feel of Android ICS in its pure form that is displayed in CM9 is simply stunning.  This is definitely the way to have ICS and not in the wrapper of Trouchwiz or some other vendor specific customizations.  ICS doesn't need anything to be fully functional.  The text and widgets look amazing.  Gmail looks great with the newly updated Gmail interface that matches their recent upgrades to the online version.
All of the cool ICS features are there like swiping apps across to close them.  You can hold the "Home" button to bring up your list of running apps and either relaunch them from there or swipe across to kill them.  The fade in effects of ICS have worked flawlessly and look great on the apps screen.  Widgets are powerful, easy to get to and easily configured on the home screen.
Apps can now be dragged on top of other apps and instant folders are created which makes organizing things much easier, quicker, and more efficient.  However, there is an annoyance with the stock launcher with ICS that we didn't like on the folders.  You are limited to 16 apps in a folder with ICS and the folders WILL NOT scroll for you once you have it full.  This seems to be a hard limit on the functionality with folders.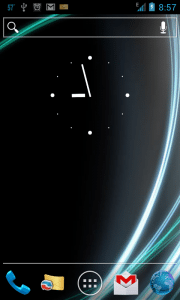 Voice Commands
Voice commands work great with ICS.  We have tried voice input with text messages, email, search engine input, etc and they all were very snappy and accurate.  Of course it may have a little ways to go to match Siri, but it is definitely a strong feature that works great with ICS and will allow ones on the go to quickly message and dictate commands to their phones.  One thing is certain voice support is getting better and better with Android.
If you would like to have an awesome daily driver ROM for your ATT Samsung Galaxy S2, then this is definitely it!  It is going to be amazing to see how the CM9 project matures and the perfection the Cyanogenmod team will bring to life.  ICS is great and certainly takes the Android OS to a new level.  Apple should take notice of the Android OS now more than ever as a truly competitive platform that is stable, powerful, and feature rich.  Definitely thank the guys both from Cyanogenmod and XDA for bringing this one to life!