Android
Touchdown Android Activesync Email Client

Don't miss out on new posts! Sign up for the Newsletter here:
We are huge fans of the Activesync technology available with the latest versions of Microsoft Exchange server (2010 SP1) and of course also being fans of Android, we are constantly trying different email clients to receive our EAS email.  The default EAS email functionality built-in to Android at this point leaves quite a bit to be desired.  It does get the job done which to most may be all they need to do.  In our blog post here we discussed the advantages and disadvantages of Android over Blackberry when it comes to email functionality.
A few of the major/minor (however you look at it) gotchas that we discussed there were:
lack of native tasks and notes support in the Android EAS email interface
The inability to mark emails as read
Okay so there you have the state of affairs on the "baked" in EAS client in Android.  However, in we come with Touchdown email client from Nitrodesk.  This app fills ALL of the gaps that the stock Android email client leaves plus many more.  It holds an impressive array of features and connectivity options as well as Voice dictation!
We are also impressed by how customizable this app is.  Just about anything you can think about customizing with your email, you can do with the Touchdown options.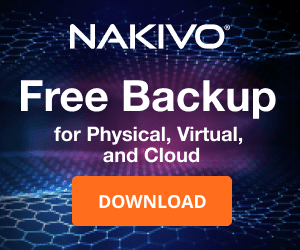 Key features:
Very stable – haven't had any problems here either not getting emails or inconsistencies
Notes and Tasks are synced – this is a big one for some.  Works just as well as email.
Smaller features like "Marking all read" is available in this client
Tons of features to customize
Voice activated email dictation
Really nice widgets
Screenshots:
Nitrodesk has a really good variety of screenshots already posted on their site, so check out the link below for screenshots within the app itself.
https://www.nitrodesk.com/screenshots.aspx
Missing?
The only feature out of all the other additional features that Touchdown offers that is missing is public folders.  Many might find that the lack of being able to browse or see their public folders is a deal breaker for Android devices period.  However, hopefully this will be a possible feature that Nitrodesk will be able to provide in future versions of the Touchdown app.
Final thoughts:
If you are looking for a fully featured Android email client for Exchange Activesync, the Touchdown app from Nitrodesk will certainly fill any need for functionality you might have for your Android smartphone.