There are a lot of websites out there that make fantastic claims about being able to assure you of dramatic wealth in a short period of time by buying a certain program that helps you establish an online presence to make money and lots of it.  Most, however, will find that these claims just simply don't add up and flat out don't work.  Making money online takes, well, WORK.  Most people when they read about making money online feel as though they are going to be able to throw up a website and in a couple of weeks or maybe a month, be making thousands of dollars.  While in extremely rare cases where you have someone who has a brilliant idea and is able to market that idea and make it work for them very quickly that could happen, most of the time it doesn't work that way.  There are a lot of avenues to making money online as well.  We want to concentrate however on blogging as a means to make money as this is by far one of the most popular means that one can make a buck on the web.
Blogging to make money online takes time and lots of work.  This is definitely rewarding work, but it does take time and patience.  Most people get discouraged because their profits from adsense or some other publisher/advertiser program isn't what they expected it to be.  Most people if they get into blogging to make money and don't blog because they like whatever they are blogging about will be short lived.  One of the best ingredients in a successful blog is that someone really cares about what they are writing and blogging about.  After all, you are more likely to keep a fresh blog rolling if you write about something you are interested in.  Most will fail if they simply pick a topic to blog about with the sole purpose of making money.  So, rule number 1 is to blog about an interest.
In thinking about topics and blog articles, pay very close attention to the quality of your blog articles.  Search engines such as Google are very good and spotting duplicate content in blogs as well as information that isn't that good.  Make sure you concentrate on the quality of the articles you are writing about and not the quantity of the articles.  It is much better to write 2 really good "meaty" articles full of fresh content, than 10 articles that are simply copies of other content out on the web.
Traffic is perhaps the number 1 ingredient in how much money you make as obviously the more people who visit your site, the more visibility and the more worth your site is to advertisers and the more you will be rewarded by programs such as Google Adsense.  The key to building this traffic is however, good content.  You can never have too much quality and interesting content on your website.  This will guarantee your success both to have a successful blog and to make money.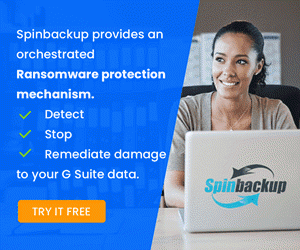 Make sure to use good keywords in your article title as poorly named or keyword poor article titles will hurt your page ranking.  Also if you are using a framework such as WordPress to build your blog on top of, make sure you pay attention to permalinks and avoid duplicate content because of using a poor permalink structure which can drastically hurt your ranking in search engines.  WordPress is a great framework but it can be notorious to get you in trouble by duplicate content which happens due to some of the internal workings of the WordPress framework.
There are a lot of great plugins out there in the WordPress also that help with SEO  or Search Engine Optimization which is also critical and helps tremendously to have a mechanism to take care of this for you and automatically after some initial setup.  We will be looking at this and other valuable plugins in a future blog post.
After you have your blog setup and have good content posted one of the easiest ways to make money is to publish ads from advertisers on your blog.  You get paid for allow advertisers to display their ads on your website.  After all you are allowing them to have space on your website that end users viewing your site are able to see.  Google Adsense is by far the most popular publisher/advertiser network available to website owners to monetize their traffic.  It is easy to sign up with Adsense and you simply need to place the code snippets on your site and you are good to go.  Google pays bases on impressions and clicks on the ads themselves.
If you are realistic and patient, making money online by blogging is definitely possible.  Good content and traffic drive your success with programs such as Adsense and other affiliate programs that are available to website owners.  Write good, fresh, and interesting content to keep visitors coming back to your site and keep them there longer.  By doing so, you will be surprised at how quickly your site will grow and traffic/revenue will roll in.