Virtualization
VMware announces the launch of the next version of vSphere version 5
Today VMware announced the release of its newest and next flagship version of vSphere – version 5.  This latest and newest version of vSphere boasts many new enhancments to the underlying technology of the VMware hypervisor.  Below is a listing of what's new (or enhanced) in vSphere 5 and Hearbeat 6.4:
ESXi Convergence
Auto Deploy
HW version 8
Storage DRS
Profile-Driven Storage
VMFS 5
Storage I/O Control (NFS)
Network I/O Control
Distributed Switch (Netflow, SPAN, LLDP)
New HA
vMotion over higher latency
ESXi Firewall
32 way SMP
1TB VMs
ESXi Convergence
ESXi is now the exclusive hypervisor for vSphere 5.0
Thin architecture, smaller security footprint, streamlined deployment and configuration, simplified patching and updating model
Auto Deploy
You can deploy and patch vSphere hosts in minutes using a new "on the fly" model resulting in benefits of rapid provisioning: initial deployment and patching of hosts.  This also results in reducing manual deployment and patch processes.
Storage DRS and Profile-Driven Storage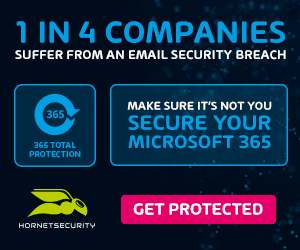 Tier storage based on performance characterists (i.e. datastore cluster)
Simplify initial storage placement
Load blaance based on I/O
Resource alignment with SLAs
This will eliminate VM downtime for storage maintenance , reduce time for storage planning/configuration
Reduce errors in the selection and management of VM storage
Increase storage utilization by optimizing placement
Performance Guarantees – Network and Storage I/O Control
Set up SLAs for use of storage and network resources – added per virtual machine settings for Network I/O Control, added NFS support for Storage I/O Control
Benefits are sliminating the "noisy neighbor" problem, more granular SLA settings for network traffic, and extending storage SLAs to more VMs
New Virtual Machine Cpabilities
3D graphics
client-connected USB devices
USB 3.0
Smart Card Readers
Scaling Virtual Machines
Create virtual machines with up to 32 vCPU
1 TB of RAM
4x size of previous vSphere versions
Run even the largest applications in vSphere, including very large databases
Virtual even more applications than ever before (Tier 1 and 2)
New HA Architecture
New architecture for High Availability feature of vSphere
Simplified clustering setup and configuration
Enhanced reliability through better resource guarantees and monitoring
Enhanced scalability
Additional Features:
Run vCenter Server as a linux-based appliance
Benefits simplified setup and configuration, enables deployment choices according to business needs or requirements, leverages vSphere availability features for protection of the management layer
Web Client
Run and manage vSphere from any web browser anywhere in the world
Platform independence
Replaces Web Access GUI
The Best of the Rest
Hardware Version 8 – EFI virtual BIOS
Distributed Switch (Netflow, SPAN support, LLDP)
Network I/O Controls (per VM),
Storage – VMFS 5, iSCSI UI
Storae I/O control (NFS)
Array Integration for Thin Provisioning
Swap to SSD, 2 TB+ VMFS datastores
Storage vMotion Snapshot Support
vMotion with huigher latency links
Data Recovery Enhancements
Inventory Extensibility
Solution Installation and Mangement
iPad Client
Heartbeat 6.4
The new features in heartbeat 6.4:
Enhanced architecture allows the active and standby nodes to be reachable over the network at the same time, enabling both to be patched and managed
Better integration with VMware vCenter Server – new plug-in to the vsphere Client provides monitoring and managemetn of vCenter Heartbeat from the vSphere Client, Heartbeat events and alerts wil register in vCenter and display in the vSphere Client
Supports VMware vCenter Server v5.0 and VMware View Composer v5.0
Supports new database architectures including Microsoft's SQL Server 2008 R2
Final Thoughts
Today seems to be a large step forward for VMware as the vSphere product continues to get better.  VMware continues to prove itself as the industry standard in enterprise virtualization and continues to be out in front of the pack of vendors providing cloud solution products.  There are a lot of new features and enhancements in the new version of vSphere that will certainly make the upgrade worthwhile.  Stay tuned for more information at Computer-howto on VMware's latest and greatest.