Microsoft has worked really hard to bolster its offering in the space of IoT with robust Azure-integrated solutions that have come full circle. Recently, Microsoft has released a new version of Windows Server IoT based on Windows Server 2022, called Windows Server IoT 2022. It is the same basic underlying Windows Server operating system found in Windows Server 2022. However, it serves a much more niche use case and set of licensing. Let's take a look at what is Windows Server IoT 2022?
Why Internet of Things (IoT) with Windows Server?
As mentioned at the outset, Microsoft has spent the last few years bolstering its Azure offerings and the integration between traditional technologies such as on-premises Windows Server and Azure. Microsoft wants to blur the lines of the modern on-premises datacenter with the cloud offerings in Azure. In other words, with the latest Microsoft technologies found in Windows Server and Microsoft Azure, businesses now have the technology solutions needed to extend Azure into the on-premises datacenter and the other direction as well.
Think about Azure to on-premises technologies like Azure Arc as a great example of how Microsoft is providing the benefit of Azure to your on-premises resources. Also, there have traditionally been grave security concerns with IoT devices and solutions.
Microsoft Windows Server 2022 is the most advanced operating system from a security standpoint of all Microsoft Server OS's prior. Windows Server 2022 contains Secured Core Server technology which is a foundation of security technologies built into a seamless stack that can be activated using Windows Admin Center.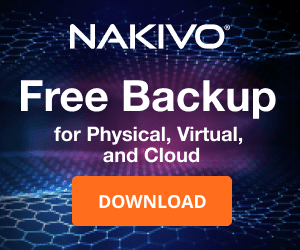 This foundation is what Windows Server IoT 2022 is built on top of and allows businesses to run IoT solutions securely and with modern security technologies such as virtualization-based security, HVCI, credential guard, and others. The hardened security and firmware, made possible with the Trusted Platform Module (TPM) device helps to protect your code and data running IoT applications.
What is Windows Server IoT 2022?
Microsoft Windows Server IoT 2022 is a special-purpose version of the Windows Server 2022 operating system that is not a general-purpose server but rather is for dedicated use cases that include performing a set of predefined tasks. It also comes with specialized licensing and editions that you won't find in other editions of Windows Server 2022.
If you remember, previous versions of this edition of Windows Server were called Windows SErver for Embedded Systems or Windows Storage Server.
There are five versions of Windows Server IoT 2022, including:
Windows Server IoT 2022 STandard – Dedicated server with Active Directory integration. It also includes file, print, networking and other services. Also, includes components for connected keyboard, monitor or mouse to perform its dedicated purpose
Windows Server IoT 2022 Datacenter – A solution providing highly virtualized datacenters or cloud environments to consolidate several functions into a single server appliance. It may also require Storage Spaces Direct.
Windows Server IoT 2022 Storage Standard – This edition provides a dedicated file server for NAS devices, Storage Area Gateway or another storage solution needed in the enterprise.
Windows SErver IoT 2022 Storage Workgroup – This is a solution for small environments for 50 users that do not need common infrastructure services such as file, printing, and others.
Windows Server IoT 2022 Telecommunications – You can run a PBX, IP PBX, Automated Attendant, Interactive Voice REsponse (IVR) or teleconferencing from this solution.
You can compare the use of Standard and Datacenter editions of Windows Server IoT 2022 to self-managed equivalents to Microsoft Azure Stack appliances. These are servers that will run only one task and set of code and won't be changing frequently.
Both versions of the Windows Server IoT Storage editions replace the original Windows Storage Server. If you remember with Windows Storage Server you had a Windows Server controller that came with multiple drives that was rack mountable.
Can you download it?
The short answer is No. If you go to your volume licensing portal or Visual Studio portal, you won't see Windows Server IoT 2022 avialable as a download option. Windows Server IoT 2022 is only available from OEMs. it will ship on custom hardware that is supported for the release and has all the necessary features available.
It means the licensing and hardware can only be bought from the OEM with the hardware that will run a specific feature set. This is a similar strategy to Microsoft's Azure Stack platform. You have to buy the software along with the relevant and supported hardware that can run it.
Windows Server IoT 2022 is not intended as a general-purpose server release that will run general workloads. It has set purpose and use case that it meets. However, this is a good thing when it comes to your IoT applications. Like Azure Stack Edge hardware from Microsoft, you think about the applications and the code and don't worry about the hardware. The dedicated server hardware provided from OEMs will offer the same seamless cohesiveness between hardware and software so you don't have to worry about hardware support and feature integration.
Interesting use cases
Windows Server IoT 2022 is a very interesting Windows Server release that opens the door to many interesting use cases and allows organizations to run IoT and edge use cases on the latest and greatest Windows Server technology. It also opens the door to many exciting Microsoft Azure solutions integrated with on-premises technologies.
Even though Microsoft locks you into buying Windows Server IoT 2022 from an OEM vendor, this helps to ensure the feature set that is offered by Windows Server IoT 2022 matches well with the hardware used. Also, it helps with seamless integration of the rest of the on-premises and cloud networks.