Since the beginning of last year, cloud adoption has surged with organizations feeling the pressure to enable remote workers with the tools and solutions they need to effectively carry out business-critical tasks. Microsoft Teams has seen explosive growth among companies looking for an all-in-one platform to enable team collaboration and communication among employees. Many businesses may have migrated business-critical data to teams without thinking through their strategy for protecting data and communications housed in Teams. This post will cover challenges with native technologies that organizations might use to protect Teams and how businesses can backup Microsoft Teams chat with Afi, a limitation among many backup options.
Native and third-party backup solutions still lacking
There are some native services that are built into the Microsoft ecosystem that can allow preserving Teams data. The built-in means to backup Microsoft Teams generally revolve around retention and compliance policies that can preserve Teams data. These are limited to E3 and E5 subscriptions.
However, these native tools are not billed as backup solutions that are supported by Microsoft as such. In addition, organizations that are serious about protecting their Teams data should want to have a copy of their business-critical Teams data stored outside Microsoft's infrastructure as this helps to meet backup best practices and keeps backups independent of the Microsoft cloud.
Even among third-party backup solutions, there are very few that can backup Microsoft Teams in a way that is acceptable. Why is this the case? Microsoft Teams is a behemoth product that includes many different moving parts and pieces underneath the hood. Also, Microsoft has made backing up Teams completely extremely difficult since they do not expose all the necessary APIs directly to customers.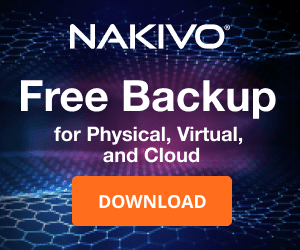 Note the blog post here:
What is included in Microsoft Teams data?
Microsoft Teams is a solution that is built on top of Microsoft SharePoint Online and can include many different types of data. Data for Microsoft Teams may includ data around chats, videoconferencing, file storage, wiki pages, OneNote, calendars, and email.
Chat messages – Team chats are at the core of fundamental services provided by Microsoft Teams. The platform is all about communication. The chats or conversations include both messages sent as well as any file attachments that may be included.
Files – File storage provided in Microsoft Teams includes Teams files. This is a shared folder created for every channel. These files are stored in the underlying SharePoint site document library.
OneNote notes – Microsoft Teams provides easy integration with OneNote as notebooks are created for each team channel in the Site Assets documen library on the team SharePoint site.
Shared Exchange mailbox – The shared mailbox allows team members to receive emails sent to shared Exchange Online mailboxes
Shared Exchange calendar – The shared calendar, like the shared email inbox, is accessible by all team members and allows coordinating a team calendar.
So, there are many different solutions and data types that exist as part of the Microsoft Teams platform. Organizations must be aware of these different data types and the need for the data in the respective underlying systems to be protected.
Native Microsoft Teams backup tools and limitions
Some organizations that have migrated to the Microsoft 365 cloud are now heavily using Microsoft Teams for collaboration and communication between remote and on-premises team members. If businesses decide to use native means to protect Microsoft Teams, what tools are available and what limitations do these include?
Microsoft includes a standard retention threshold for Microsoft 365 data that allows recovering data in the SharePoint sites that underpin Microsoft Teams. The recovery afforded by Microsoft 365 retention policies allows restoring files, OneNote notes, and Teams Wiki information. On the messaging side, the Exchange mailbox and calendar are also protected by the retention policies covering the Exchange Teams calendar.
There are important limitations to consider with relying on native retention to protect Microsoft Teams. These limitations include the following:
Built-in retention policies do not backup Microsoft Teams chat
The default retention policy is limited to 93 days for the retention period
Compliance retention does not include data from Teams Tasks, OneNote, or Forms data
Retention policies
The built-in retention policies do not backup Microsoft Teams chat messages. When it comes to Microsoft Teams email and calendar, Exchange Online has a built-in retention policy that protects data for a few days. When an email is emptied from the deleted items, this starts a count down of a default 14-day time period where the items are kept in a recoverable items folder. This 14-day timer can be extended to 30 days.
SharePoint and OneDrive files that are deleted go to the Recycle Bin for 93 days before they are permanently deleted. If the data is deleted from the Recycle Bin before the 93 days, it is moved to a Second Stage Recycle Bin. It stays here for the remainder of the 93 days.
Compliance policies
Compliance policies, part of E3 and E5 plans, are another way that organizations can retain data contained in Microsoft Teams. These plans allow configuring infinite data retention for selected applications and users. It includes capturing all deleted and modified files. Unlike the Retention policies enabled by default, the compliance retention policies allow you to capture the data in Teams chat messages. However, it does not include data from Teams Tasks, OneNote, or Forms data.
Third-party backup solutions for Microsoft Teams
For most businesses who want to have a more complete backup of their Microsoft Teams environment and not have any reliance on Microsoft infrastructure for accessing or restoring their Microsoft Teams backup data, a third-party Teams backup solution is needed.
A third-party backup solution able to speak effectively to the backend APIs is able to take a copy of your critical data, store it safely somewhere else, and allow you to recover the data if needed in a disaster. This helps businesses align themselves with 3-2-1 backup best practice methodologies to have multiple copies of their data for resiliency purposes. it allows you to not have to rely on the same infrastructure delivering your production data to you, in this case, Microsoft's cloud environment.
Afi Microsoft Teams backup
Afi SaaS backup is a robust Microsoft Teams backup solution that allows companies to effectively backup their Microsoft Teams data without the limitations found in native retention and compliance tools mentioned earlier, and other third-party solutions. See my review of Afi backup posted here:
As discussed in the review of Afi SaaS backup, it is a really cutting-edge cloud SaaS backup solution that delivers a radically simple interface and abstracts a lot of modern AI-driven technologies underneath the hood that helps to ensure your data can be recovered, no matter what.
Narrowing in on Afi Teams backup, the feature set offered by Afi is one of the most complete in the industry for backing up Microsoft Teams. Afi includes the private channels data and Teams data found in OneDrive, stored by team members, and chat messages. So, the limitations with the built-in Microsoft Teams backup solutions are overcome by Afi.
Out of all the third-party backup solutions on the market today, Afi is the only one that can backup Microsoft Teams based on user backup policies based on their group and Team membership. These resources are automatically discovered when you add your environment to the Afi solution.
Afi allows one of the easiest platforms to understand the SLAs associated with the backups of your Microsoft 365 environment, including Microsoft Teams. By default, out-of-the-box, Afi generates (4) SLAs for you – Gold, Silver, Bronze, and Manual. Each of the SLAs are protection policies that you can assign to your organization resources.
Each SLA protection policy contains settings for Frequency, Schedule, and Retention. You can also create new SLAs that are more tailored to your individual business needs.
With Afi you can backup and recover:
Teams chat messages
Files
Email messages
Shared Calendar
Other Teams resources
It also includes additional features for providing flexible recovery options. These include:
Online data preview
Full-text search for Exchange items
Afi.ai backs up sharing and permissions, not just the files
Metadata is backed up fully with Afi, including Document IDs, file metadata (dates and author information)_
Full structure of email (labels folders & threads)
In addition in today's security conscious world, Afi provides cutting-edge ransomware protection.
Afi anti-ransomware engine performs pre-emptive backups and provides alerts and provides warnings in case of an attack. Afi stores backups in an immutable and encrypted cloud backup format that protects backups from rogue administrators, malware, modifications, and other access attempts.
Be sure to check out more information on Afi cloud SaaS backups and sign up for a free trial for your Microsoft 365 environment, including Teams backups, here.