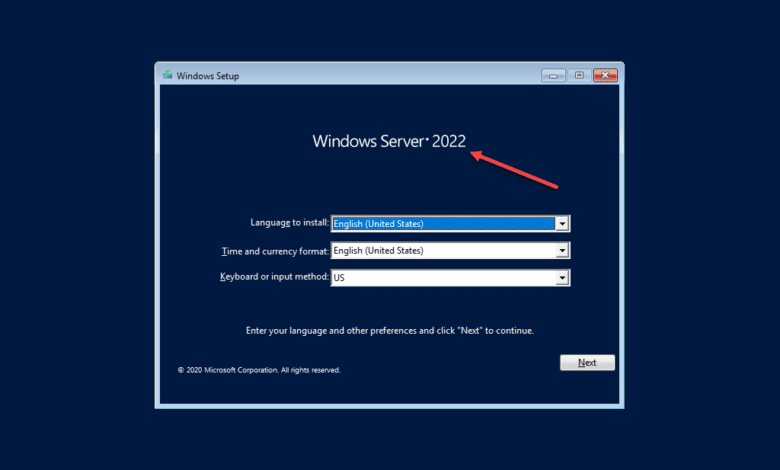 Not long ago, I wrote a blog comparing Windows Server 2019 with Windows Server 2021. However, with the newly released Windows Server insider preview 20285, the name Windows Server 2021 is now incorrect. It appears that Microsoft's newest Server OS will officially be Windows Server 2022. Let's take a look at this new release of Windows Server and see how the new naming convention appears in in the install of the latest Windows Server operating system.
Windows Server 2022 is the next Windows Server Operating System
As mentioned, it has been tossed around that Windows Server 2021 was the next version of Windows Server, however, with the release of the Windows Server Insider Preview 20285, it is now certain that Microsoft has settled on Windows Server 2022 as the next version of its Windows Server operating system that can be installed on-premises and in the cloud.
Below is a screenshot of the download page for Windows Server 2022. You an download the Windows Server 2022 Insider Preview here:
The ISO size is as follows: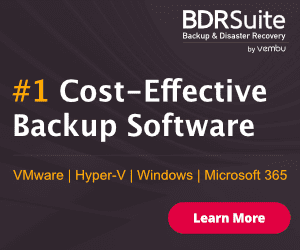 As you can see, there are a few options for download including:
Windows Server LTSC Preview ISO – Build 20285
Windows Server LTSC Preview VHDX – Build 20285
Windows SErver Lang Pack/FoD Preview – Build 20285
Windows Admin Center Preview – Build 2012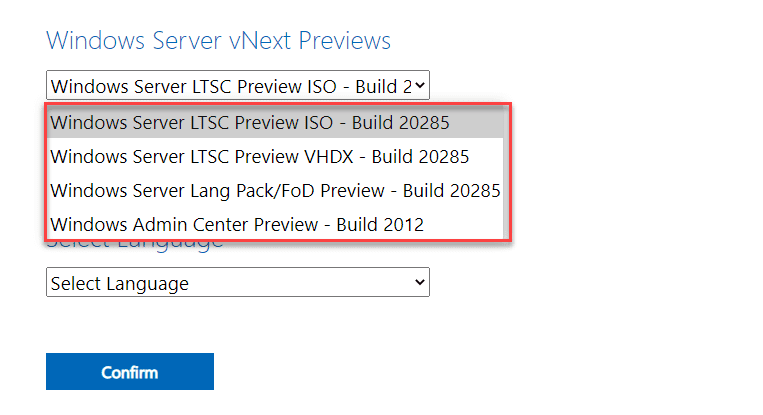 In VMware, here I am creating a new virtual machine to house the Windows Server 2022 installation.
After downloading the
Since there is no option as of yet for Windows Server 2022, using Windows Server 2019 works just fine.
Here we see the new version of Windows – Windows Server 2022.
The options for installation at least at this point are the same:
Windows Server 2022 Standard
Windows Server 2022 Standard (Desktop Experience)
Windows Server 2022 Datacenter
Windows Server 2022 Datacenter (Desktop Experience)
Windows Server 2022 Preview License keys
The following are LTSC keys for both Standard and Datacenter.
Windows Server Long-Term Servicing Channel Preview is available in ISO format in 18 languages, and in VHDX format in English only. The following keys allow for unlimited activations:

Server Standard: MFY9F-XBN2F-TYFMP-CCV49-RMYVH

Datacenter: 2KNJJ-33Y9H-2GXGX-KMQWH-G6H67

Windows Server Language Pack/Core App Compatibility FoD Preview
Known Issues with the Windows Server 2022 Preview
The following are known issues with the Windows Server 2022 Insider Preview currently:
Shutdown Event Tracker is displayed every time a user logs on even when the user is a member of the administrators group and the user has closed the tracker window properly.
Auto Logon does not work correctly in some scenarios.
Video overview installing Windows Server 2022
Wrapping Up
While there are not really any new features to write about with the 20285 Insider Preview build, the official release and marketing now of Windows Server 2022 is certainly news enough. Now we know Windows Server 2022 is the next Windows Server Operating System. We will see how the build continues to evolve coming up in future builds. It is exciting to see what new features unfold as Microsoft settles on what functionality they will be releasing in the GA of the next operating system. The Insider Preview builds however give us some idea of that. More on this to come!