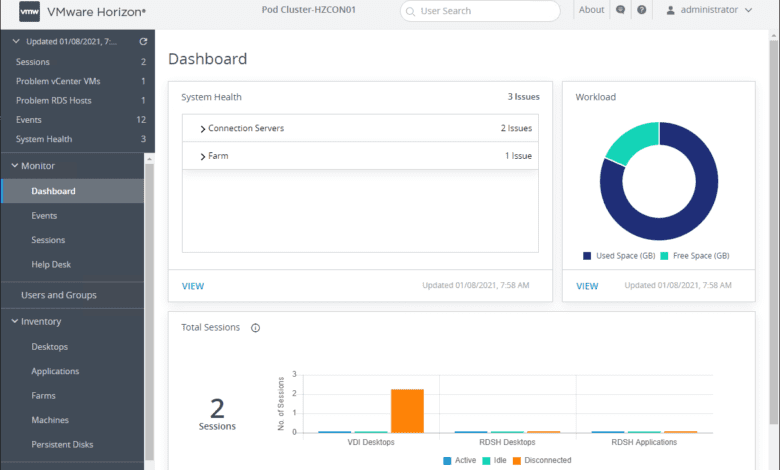 As many know, VMware has moved to a differet system for naming new VMware Horizon releases with the not so distant VMware Horizon 2006 release. This was essentially Horizon 8, however the new number scheme is the way of the future with new VMware Horizon releases. VMware has now released VMware Horizon 2012, following the same nomenclature. This post will look at VMware Horizon 2012 released with new features and see what the new version of VMware Horizon has to offer.
VMware Horizon 2012 Released with New Features
There are many new enhancements and features to speak of in the VMware Horizon 2012 release. These are documented in the official release notes for VMware Horizon 2012. Updates have been included in the following areas:
Horizon Connection Server
Horizon Agent
Horizon Agent for Linux
Horizon GPO Bundle
Horizon Client
Let's take a look at the new features for this release in more detail.
Horizon Connection Server
There are several areas of new features in the Horizon Connection Server. These include the following: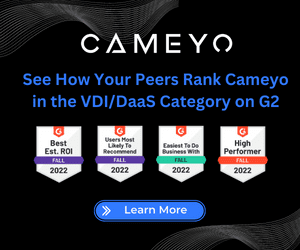 Cloud Pod Architecture
Published Desktops and Applications
Virtual Desktops
Horizon Console
Event Database
Cloud Pod Architecture
Global desktop entitlements can select show machine alias name and this displays the machine alias name instead of the machine host name. This is also a configurable option for instant-clone and manual desktop pools.
Published Desktops and Applications
You can now enable or disable an application pool in the Horizon Console
You can now also select a VDS 7.0 vSphere Distributed Switch when created automated instant-clone farms
Virtual Desktops
The remote machine's power policy is configurable when creating a dedicated instant-clone desktop pool
VDS 7.0 can be selected as ephemeral port with instant clones
VMware Update Manager (VUM) can now update ESXi hosts that are serving as the hosts for instant-clones
Horizon Console
It is now a configurable option to set the session timeout for the Horizon Console
There is a new setting Accept logon as current user which allows the Connection Server to accept the credential information passed by users when they select Log in as current user.
You can collect log bundles
Filter All option removed from the Horizon Console
Event Database
There have been additional columns added in the event database. DML update scripts can populate data in the additional columns.
Horizon Agent
Quite a few items to list here, including:
Drag and drop file operations including copy and paste is no longer dependent on client drive redirection being enabled.
Enhancements to serial port redirection and scanner redirection
Microsoft Teams media optimization
Log level enhancements
Internationationalization enhancements
You can use Microsoft Edge for Chromium browser with URL Content Redirection on a Mac
Horizon Agent for Linux
Operating system support added:
Ubuntu 20.04
RHEL Workstation 7.9 and 8.3
RHEL Server 7.8, 7.9, 8.2, and 8.3
CentOS 8.3
SUSE Desktop 15 SP1 and 15 SP2
SUSE Server 15 SP1 and 15 SP2
Configurable X Display Numbers
Two new configuration options added
Display Scaling
Allows Linux remote desktops and published appolications to be displayed using a scale factor
DPI Synchronization
Ensures the DPI setting in a Linux remote session changes to match the DPI setting of the client system
Support for Unicode Input
Allows Horizon Agent for Linux to process and display Unicode keyboard input
Enhancements for Session Collaboration
Remembers names of users invited to join session
Optimized Window Resizing for published applications
New performance enhancements with this
Horizon GPO Bundle
New settings including:
Do no redirect client printers
Do not change default printer
Printer Name for RDSH Agents
Connect all ports automatically
Exclude Automatically Connection Device Family and Exclude Automatically Connection Vid/Pid Device
Include HID Optimization Vid/Pid Device
All NTLM Fallback
Idle Time Until Disconnect (VDI)
DPI Synchronization Per Monitor
DPI Synchronization Per Connection
Allow user to skip Horizon Client update, Automatically check for updates, and Update message pop-up
Include Outlook-formatted URL in clipboard text
Horizon Client 2012
The following is official documentation from the Horizon Client 2012 release notes. New features included with Horizon Client 2012:
Using encrypted USB thumb drives with the client drive redirection feature
Generating log files for remote desktop features – You can set log levels and generate log files in a Data Collection Tool (DCT) bundle for remote desktop features.
Customizing the USB forwarding list – You can use the Exclude Automatically Connection Device Family and Exclude Automatically Connection Vid/Pid Device client or agent group policy settings to filter the USB devices that are forwarded automatically. This feature requires Horizon Agent 2012.
Copying and pasting files and folders – You can copy and paste files and folders between the client system and remote desktops and published applications.
Client drive redirection dependency changes – The drag and drop, file association, and file copy and paste features are no longer dependent on the client drive redirection feature being enabled.
DPI synchronization enhancements – The client's per-monitor DPI setting is synchronized to the agent and changes take effect immediately during a remote session by default. This feature is controlled by the DPI Synchronization Per Monitor agent group policy setting. This feature requires Horizon Agent 2012. Horizon Client for Windows 2012 does not support the DPI Synchronization Per Connection feature in earlier Horizon Agent releases.
Customizing the Horizon Client for Windows online update feature – You can use the Allow user to skip Horizon Client update, Automatically check for updates, and Update message pop-up group policy settings to customize the Horizon Client for Windows online update feature.
Setting a preferred speaker – If you have multiple speakers on your client system, you can specify which speaker is preferred in a remote desktop. This feature requires Horizon Agent 2012.
Windows 10 2009 support – You can install Horizon Client for Windows on a Windows 10 2009 client system.
Wrapping Up
The new VMware Horizon 2012 Released with new features including enhancements to Horizon Connection Server, Horizon Client, and Agents includes many worthy new features to warrant upgrading. Be sure to check out the official release notes here: