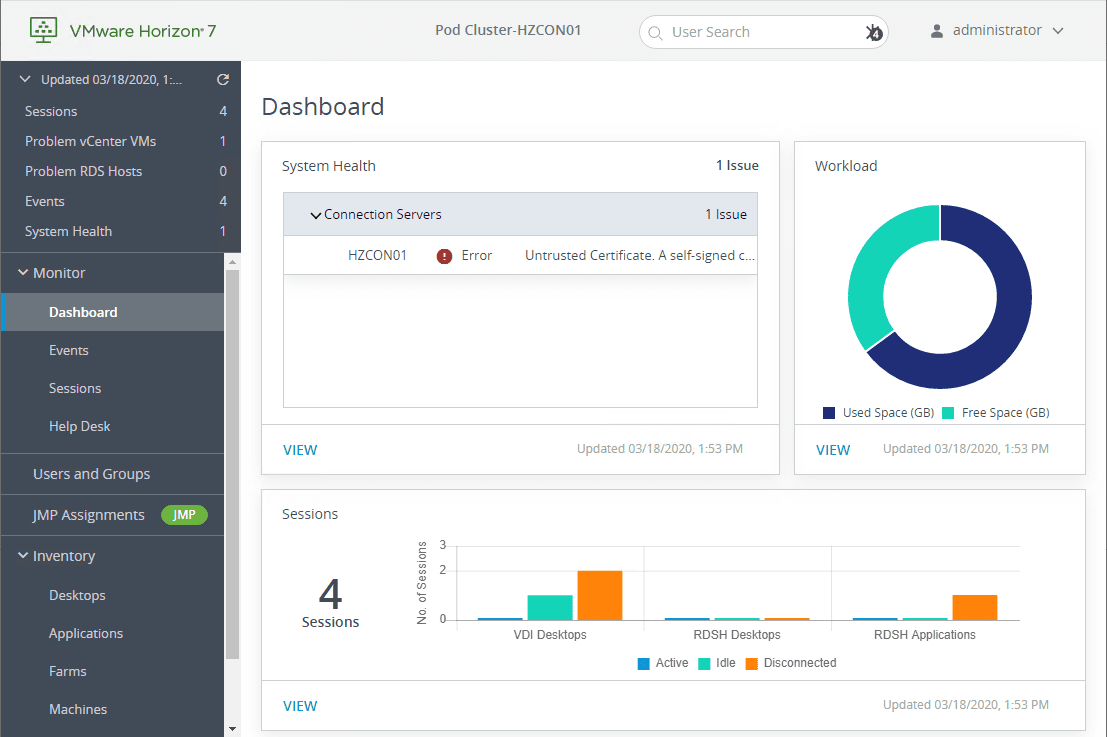 There is no question that most businesses are revisiting remote work policies and the tools they are using for facilitating remote work. The VMware Horizon page is no doubt receiving much more traffic this week and EUC is something that can be the solution to the tools needed for the work at home pandemic recommendations cause by COVID-19. Recent news as of yesterday, VMware Horizon 7.12 released with new features including updates to the client, Unified Access Gateway, and the other solutions found in the Horizon ecosystem of products. Let's take a look at this new release.
VMware Horizon 7.12 Released with New Features
There are many new updates that are included with the release of VMware Horizon 7.12. These include the following new features:
Platform updates
VM Hosted Applications
Horizon Console new features
Horizon GPO Bundle
New Horizon Client 5.4
Horizon Agents Updates
Dynamic Environment Manager 9.11
Let's go through these one-by-one and see what new capabilities are afforded by the newly released components of Horizon 7.12.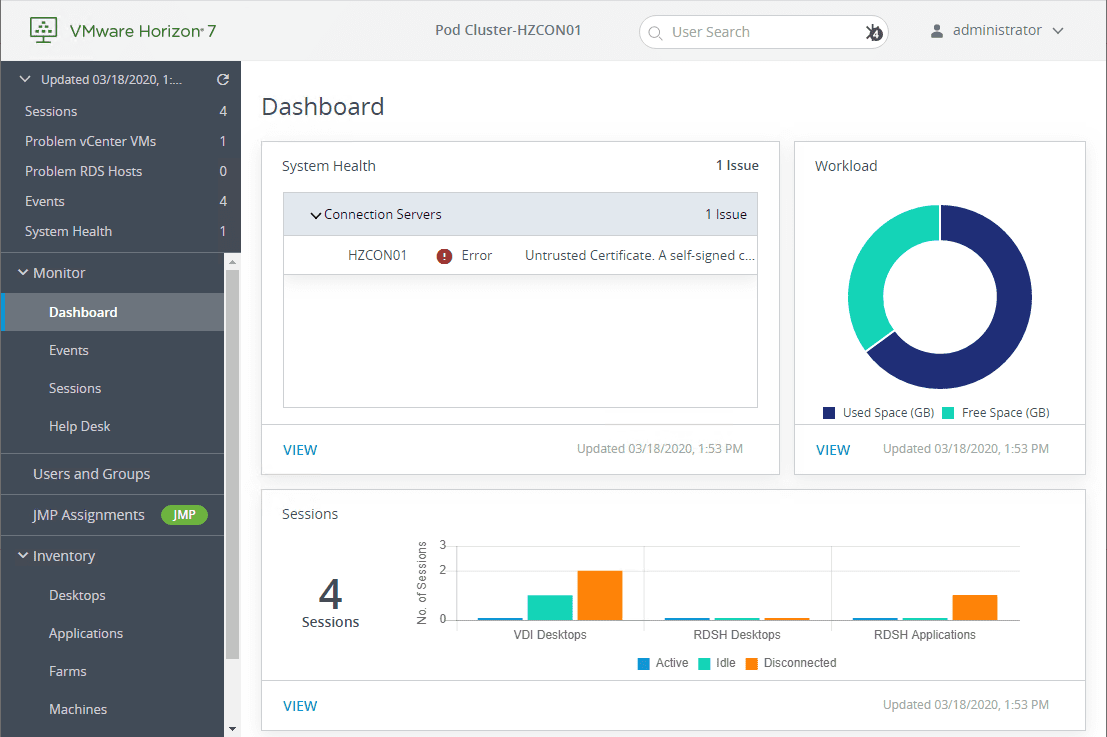 Horizon 7.12 Platform Updates to Note
The underlying platform with Horizon 7.12 has been updated and overhauled to allow for great new features with this release. These include: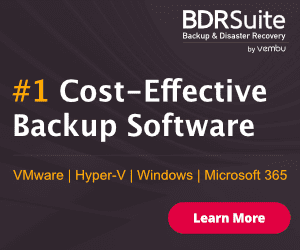 Multiple-User Assignments to Dedicated Assignments
With Horizon 7.12, multiple users can be assigned to full clone desktops within a specific desktop pool. As noted by VMware, this will be a great new feature for use cases that involve shift workers that may need assigned to the same full clone desktop but also applies to full virtual machines, manual desktop pools, as well as instant-clone pools.
Machine Name is Displayed in the Horizon Client
With the new Horizon Client, the host name of the assigned machine is now displayed instead of the desktop pool. This will give better visibility to which particular machine is being utilized.
New REST APIs with Horizon 7.12
Automation is the king with today's infrastructure. Horizon 7.12 improves on the capabilities offered for automation. New and updated REST APIs are included with this Horizon release for better Image management, universal broker, configuration, and inventory management.
Prewarm Sessions
New functionality called Prewarm sessions increases the performance of logins. The prewarm session time limit allows faster initial login. With the new settings the initial login is treated the same as the subsequent logins. So, it is like a reconnect instead of a full login. New APIs make the performance increase possible. The default time limit is 30 minutes for prewarm by default.
MAC Address Preservation, Single Host, vSphere 7 Support
With Horizon 7.12, VMware has introduced MAC address preservation so MAC addresses are persistent across resyncs or refreshes of desktop pools. Also, for VMware Cloud on AWS, single host SDDC is supported. vSphere 7 is also supported with vmCrypt and instant-clone.
Horizon 7.12 Published Applications Improvements
Published applications are getting improvements with the VM Hosted Applications functionality. This is a new option that allows prelaunching application sessions before the user opens the application in Horizon Client. As you can imagine, this will lead to tremendous performance increases in application launches for the end user. Horizon GPO provides a configurable time limit for this feature.
Horizon 7.12 Console (HTML5) Improvements
Horizon Console is the new HTML5 driven management interface that is now the preferred method of administering the Horizon environment. With this new release, there are many new improvements to the details and visibility the HTML5 interface provides to your environment.
This includes the following new improvements:
Gateway vs Non-Gateway Sessions
Summary Detail
User Count for Applications
Force two-factor re-authentication after timeout
Cloud pod aggregated statistics
Multi-tab support
Help Desk Tool improvements
Gateway vs Non-Gateway Sessions
The more information the better! You can now view the number of gateway vs non-gateway sessions from each Horizon 7.12 Connection Server.
Summary Detail
With the Summary Detail in the dashboard, you can view detailed statistics which brings feature parity with the old FLEX client.
User Count for Applications
Published applications can be tracked in real-time which helps to keep track of the total number of users entitled to systems as well as those who are using published applications. Support for this functionality works with both RDSH and VM hosted applications.
Forcing two-factor re-authentication after timeout
This is a new setting that allows forcing your end users to re-authenticate with two-factor after a session timeout. This is a new setting under the general settings.
Cloud Pod Aggregated Statistics
There is now a new area of the dashboard that disaplsy the number of hosted sessions and brokered sessions for all PODs joined. With previous releases it only showed hosted sessions.
Multi-Tab Support
With the multi-tab support you can now effectively use multiple tabs in your web browser. This will provide much better multi-task support for admins performing operations tasks as an example.
Help Desk Tool
The help desk tool can now be used to search for processes of sessions and applications.
Horizon Client 5.4
There is a new Horizon Client with this release, version 5.4 across platforms. Many of the improvements add support for the newer operating systems that have been released as well as support for some of the new platform features such as the forced two-factor re-authentication.
Horizon Agents
There are great new features here including Blast Extreme HEVC High Color Accuracy as well as other optimizations related to Blast. This includes CPU optimization and scale enhancements.
In addition, new features including:
Physical PCs with Windows 1903 and above supported
Static printer names in RDSH
Fixed issue with high GPU utilization in PCoIP
URL content redirection with white list URL support configurable by GPO
Linux RHEL 8.1 and CentOS 8.1 operating systems support
Dynamic Environment Manager 9.11
DEM 9.11 has new user-based and computer-based Horizon Smart Policy settings.
Policy enforcement – more control over computer-based policy enforcement as these are applied at startup. Settings can be refreshed depending on the frequency the refreshinterval value is configured. Find items options are now available in the DEM console.
Concluding Thoughts
VMware Horizon EUC holds out many great features that can facilitate a remote work environment. Especially with a pandemic like the world is dealing with at the moment, you don't want to have to worry about a solid, secure solution for remote productivity.
VMware Horizon 7.12 Released with New Features includes great new capabilities that take the solution even further. It is great to see the Horizon Console getting more mature and fully featured. Visibility and monitoring is getting stronger with each release and Horizon 7.12 is no exception.