VMware
VMware Hands On Labs Learning Resource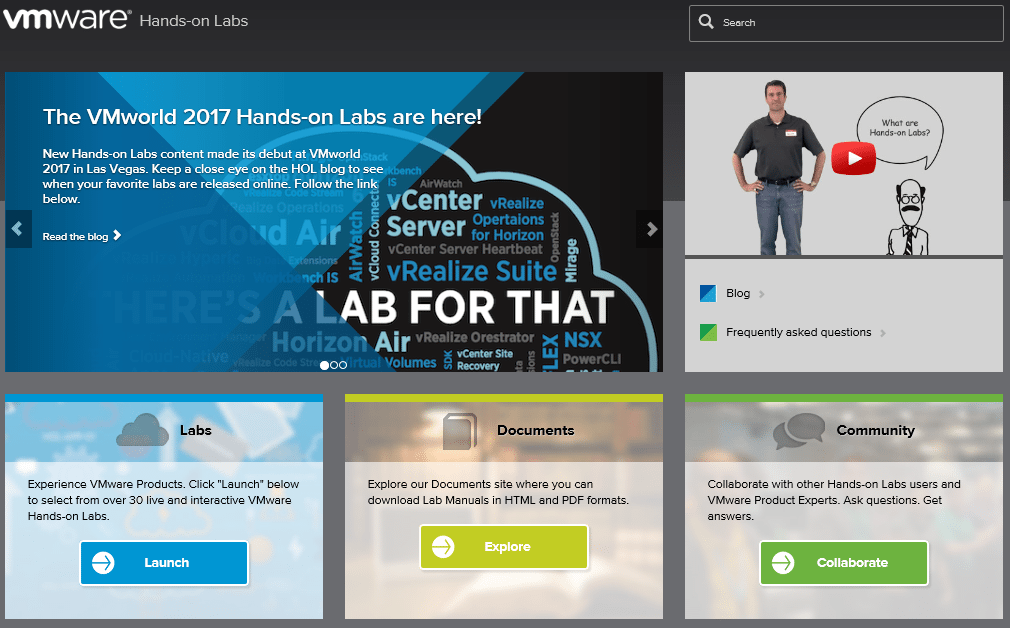 All of us who are virtualization engineers are constantly trying to acquire new skills and polish the skills we already have.  If you are like me, you are looking for learning resources or trying to find good ways of test driving new technologies and such that are readily available.  I wanted to write up a quick post for those that haven't had the opportunity to test drive or use the VMware Hands on Labs or "HOL" as it is often referenced.  It is a great way to learn new skills and test drive new technologies that you may not use on a daily basis.  It is a quick way to get a feel for more tools in the VMware portfolio that you may not have used before.  If you haven't used them already, the VMware Hands On Labs Learning Resource is excellent.  Let's take a quick look.
VMware Hands On Labs Learning Resource
A great resource for the latest news from VMware Hands On Labs is to visit the official HOL blog site found here.  Recently, the VMWorld 2017 labs have been made available, so if you missed this last VMWorld, all the latest technologies that were showcased there as well as a nice clickable listing of those labs that will take you straight to the lab content.  This includes all the latest labs featuring the new cloud technologies – Cloud foundation, VMware on AWS, and more.
Official VMware Hands On Labs site:  https://hol.vmware.com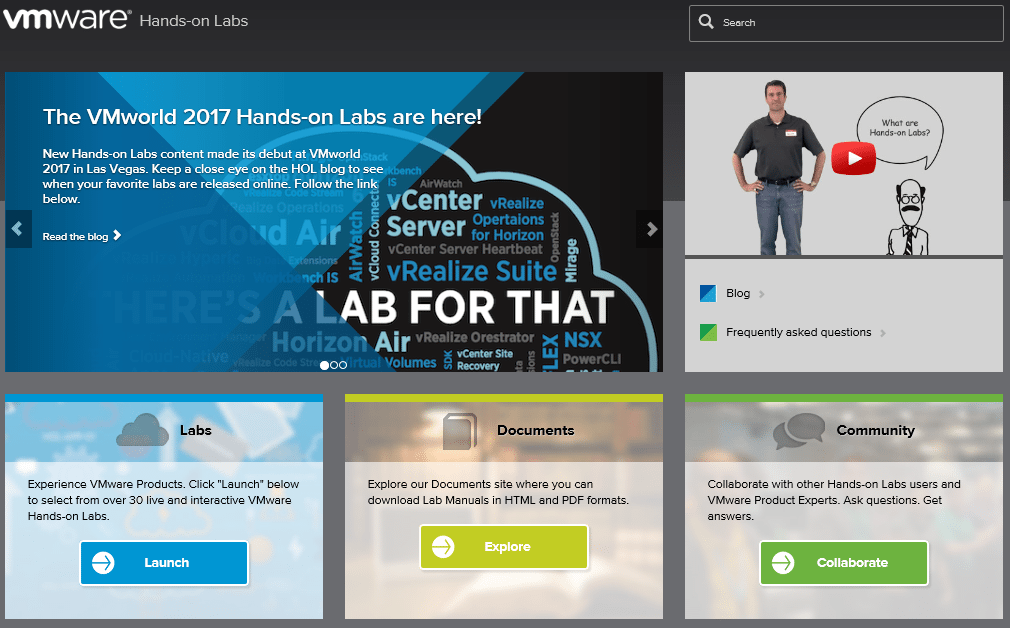 A look at the Hands On Labs dashboard.  There is literally hundreds of hours of training in the Hands On Labs that you can do for free!  This is a great way to get a feel for various VMware technologies and even acquire new basic skillsets.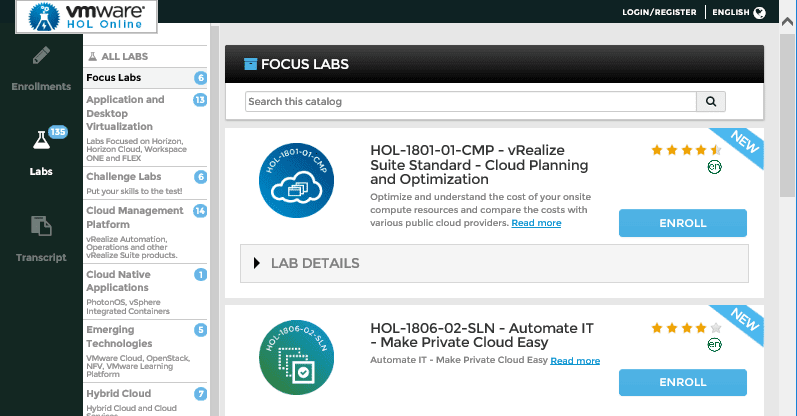 VMware Cloud on AWS Hands on Labs
One of the really interesting labs that is available is the HOL-1887-01-EMT – VMware Cloud on AWS that allows you to create a new SDDC datacenter and take a look around some of the backend configuration of VMware on AWS infrastructure.  Below are a few screenshots of walking through some of the lab content.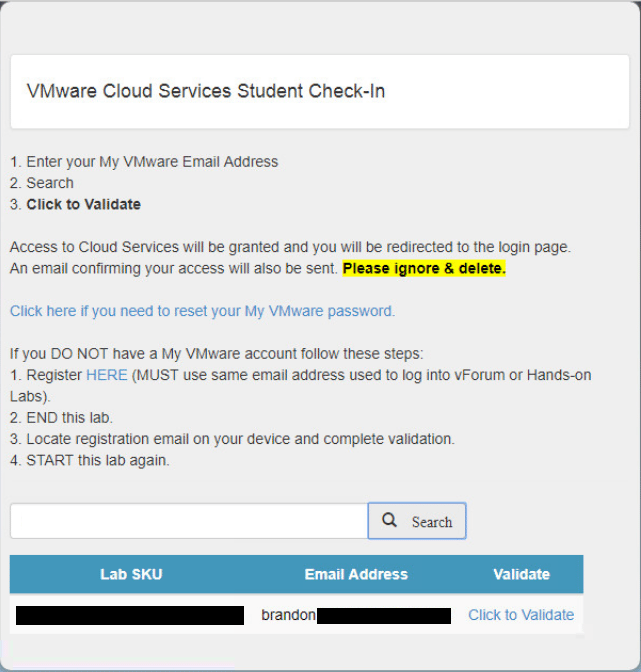 Below, choosing the VMware Cloud on AWS option.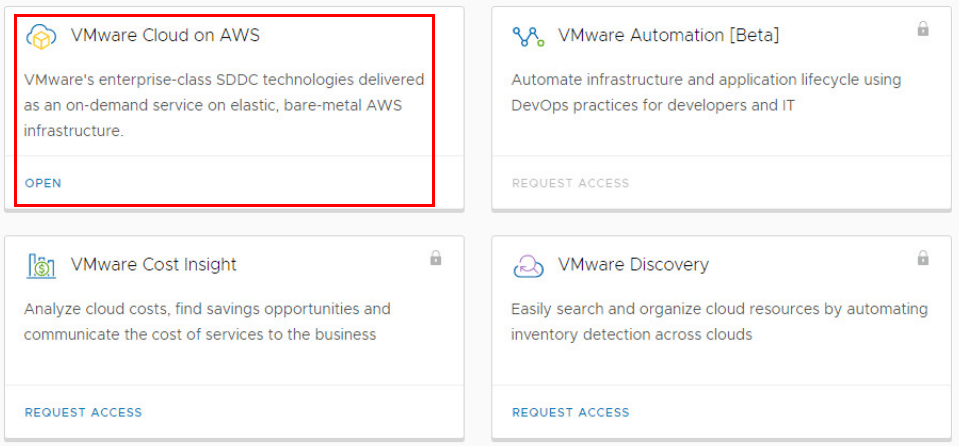 When choosing the VMware Cloud on AWS lab, you start from the standpoint of creating a new SDDC.


Sizing the VMware Cloud on AWS SDDC along with region configuration.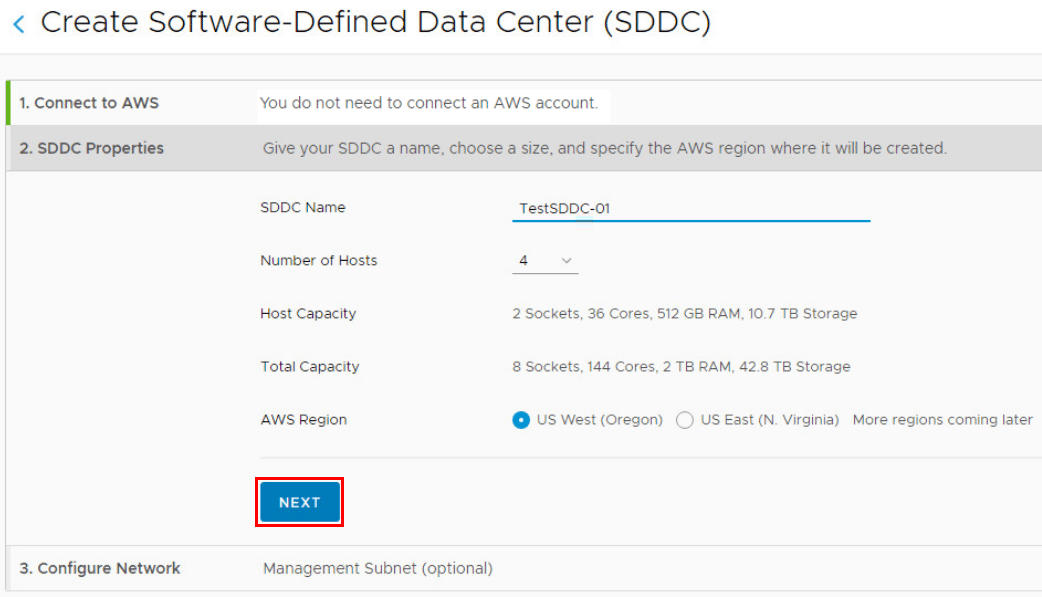 Configuring the management subnet.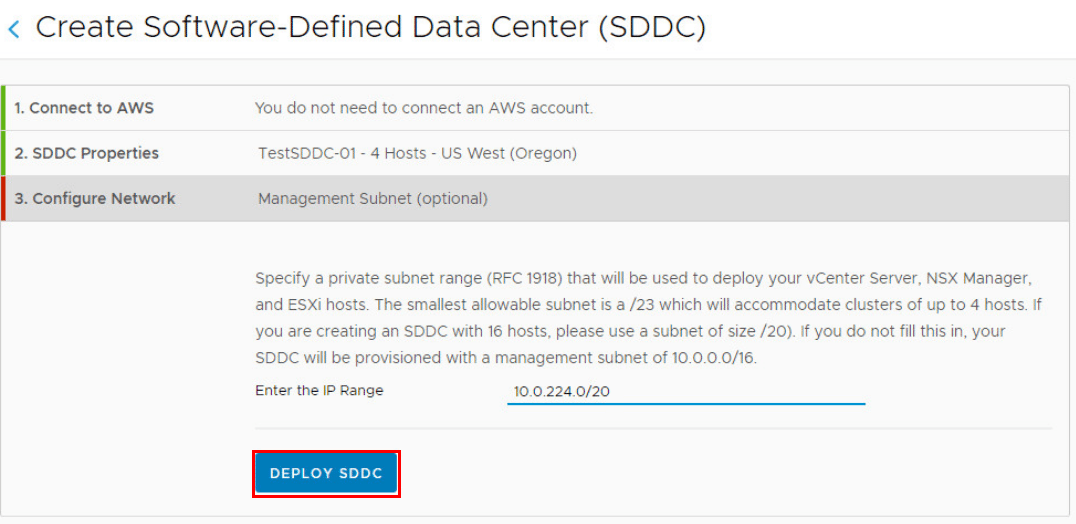 The new SDDC configures VERY quickly.  You can click the View Details link to look at the detailed configuration.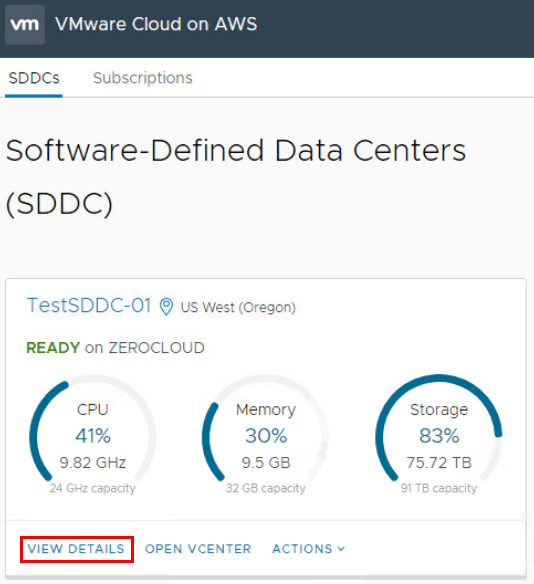 Viewing the network configuration overview.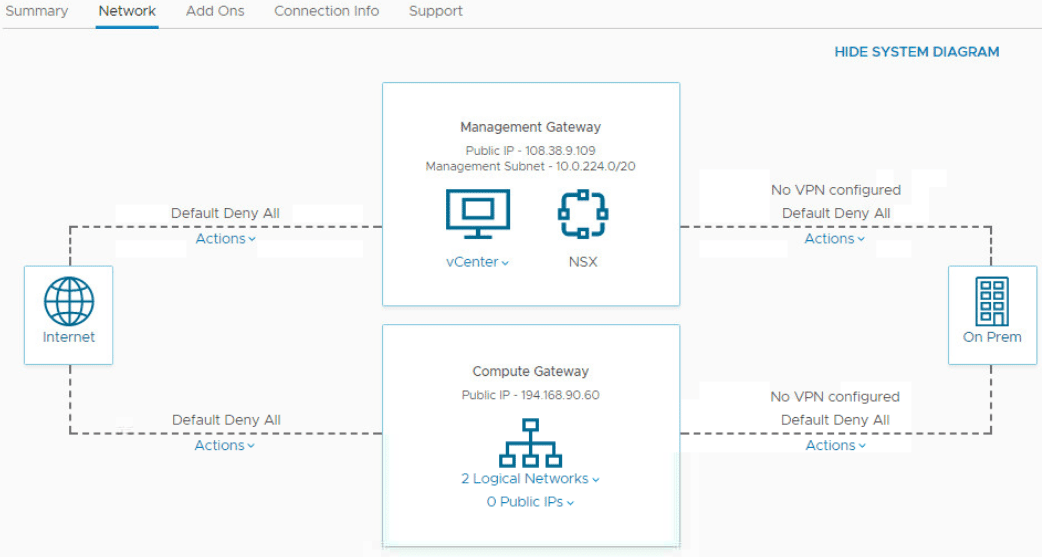 Thoughts
The VMware Hands On Labs Learning Resource is a top notch way to learn new VMware technologies.  The great thing is this alleviates the need to spin up your own lab or acquire licensing/trials of official VMware products.  Running labs in the VMware cloud is easy, can be accessed from anywhere and covers the entire catalog of VMware products in some form or fashion.  If you are like me, I can read about a technology and get a good base of terms and concepts, but actually digging in and working with the interface allows you to really develop an understanding of a product.  While the labs do have a "script" of sorts to walk you through a path of various tasks, for the most part what I have found are the environments are fairly unlocked in that you can deviate and play around the various interfaces for the most part.  So if you are looking for a good, easy way to sharpen current skills or learn new ones, check out the VMware HOL environment.
Don't miss out on new posts! Sign up!