VMware
VMware DRS Fling graphical visibility tool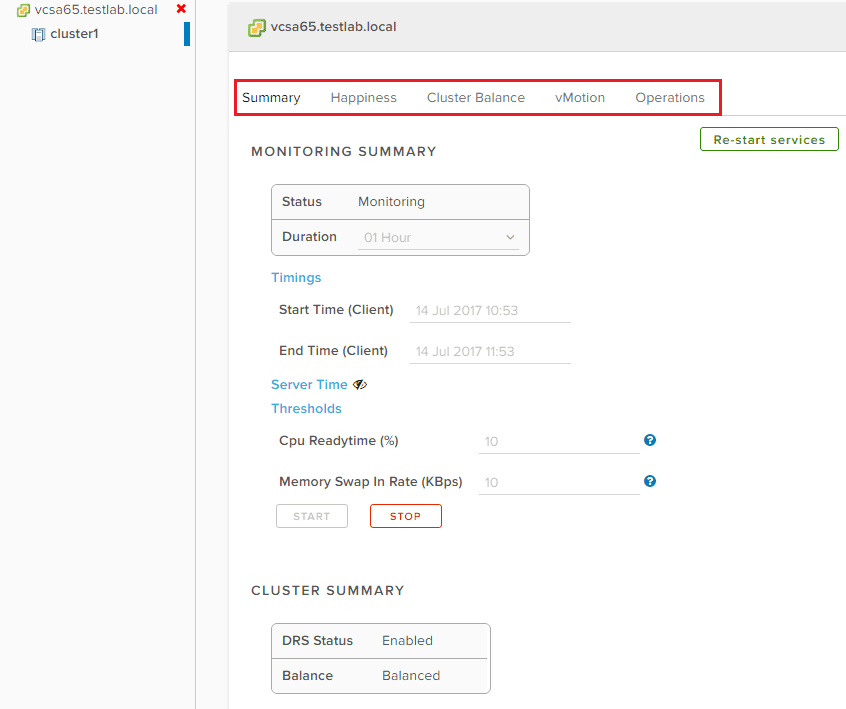 I had seen just a day or so ago via a tweet by @DuncanYB that a new fling was released giving us a graphical interface to see DRS data from vCenter – very cool!  I wanted to give it a whirl, so downloaded the OVA today and installed.  Let's take a look at provisioning the VMware DRS Fling graphical visibility tool appliance and a quick walkthrough of the interface.
VMware DRS Fling graphical visibility tool
After you have downloaded the new fling, simply deploy it like any other OVA appliance.  One thing to make sure of as I found out after trying to power on the appliance was that you need to have a Network Protocol Profile setup or else you may receive an error about the gateway and other variables when the vApp tries to boot.
After that, you simply boot the OVA and access the following URLs:
https://<drslensipaddress>:5480
https://<drslensipaddress>/drs/app
The first thing you are prompted to do when logging into the /drs/app URL is setup a connection to vCenter.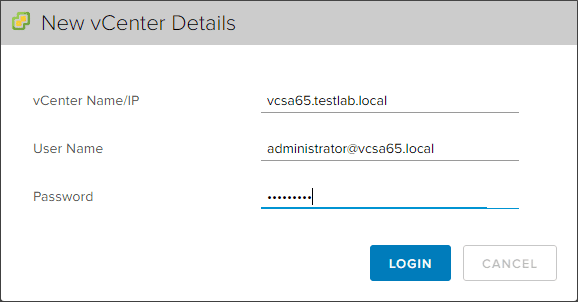 Trust the certificate that is presented.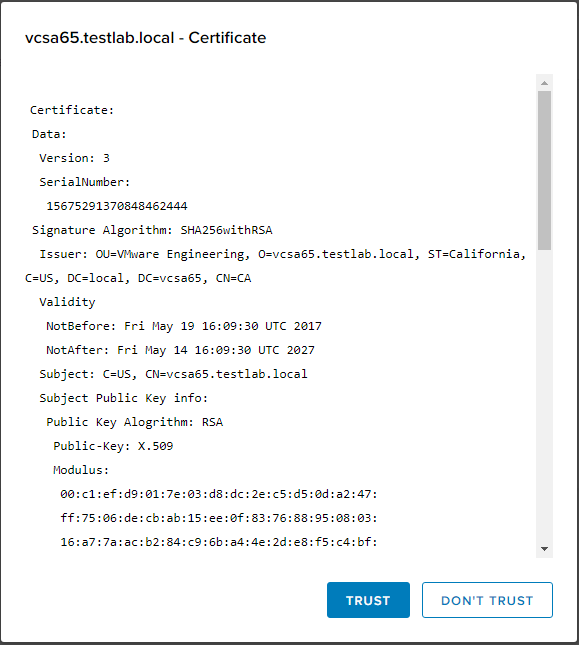 The interface is HTML 5 and is very responsive.  It will take a little while to start building a dataset so be patient.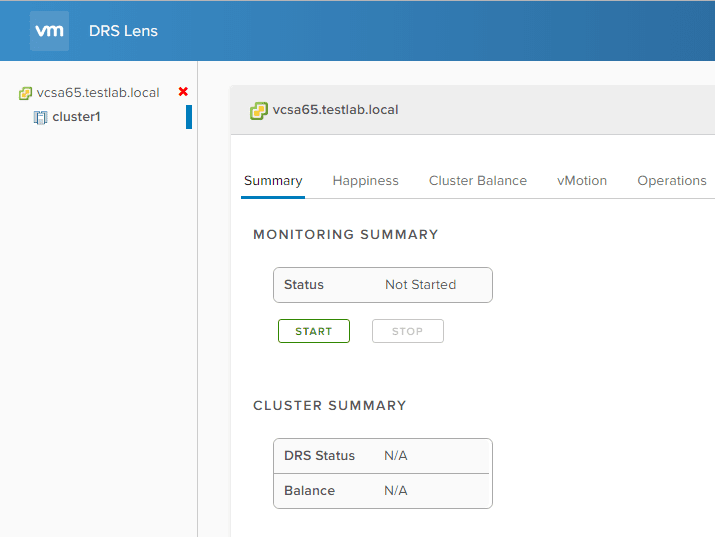 Options for monitoring duration, cpu readytime, memory swap, etc…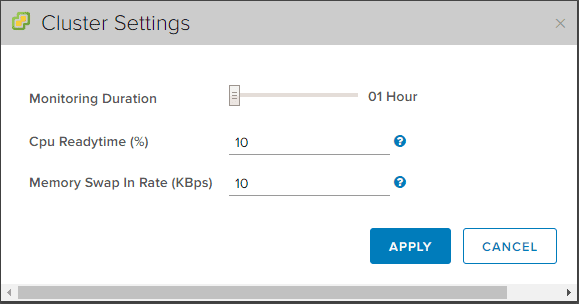 The menus at the top of the screen provide the various areas of detail into DRS that you get:
Summary, Happiness, Cluster Balance, vMotion, Operations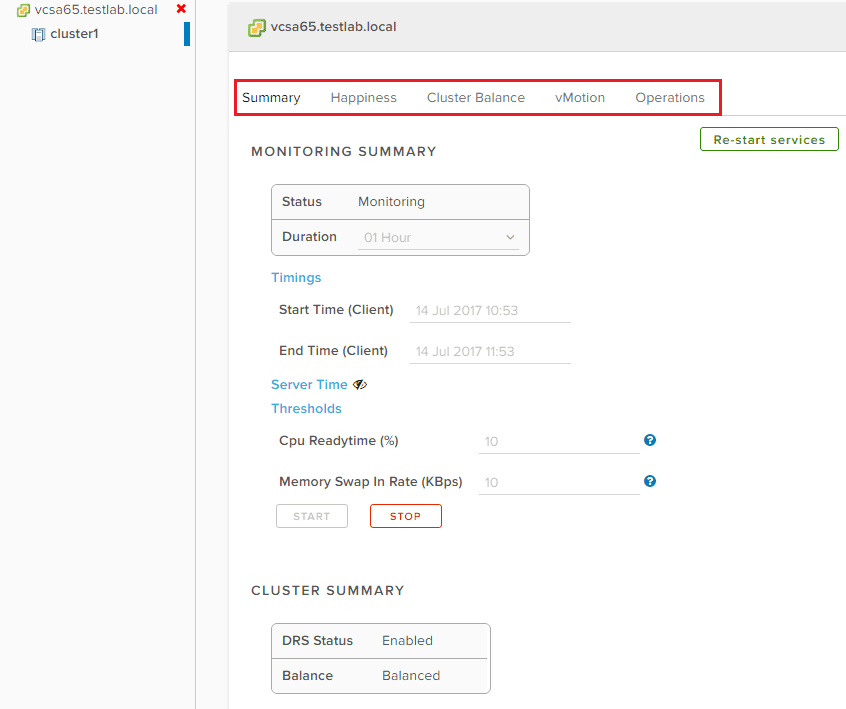 This has to be the best naming ever – Happiness.  This denotes the happiness of the VMs running in the monitored cluster.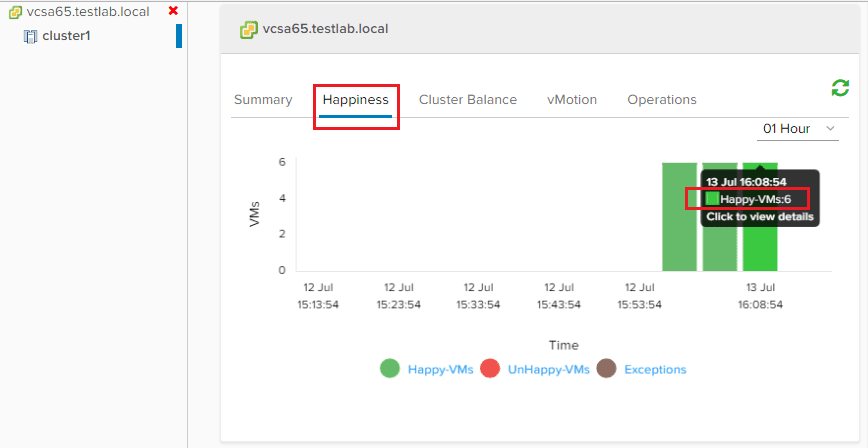 The Cluster Balance visual provides a really nice graphical representation of the balance of the cluster resources.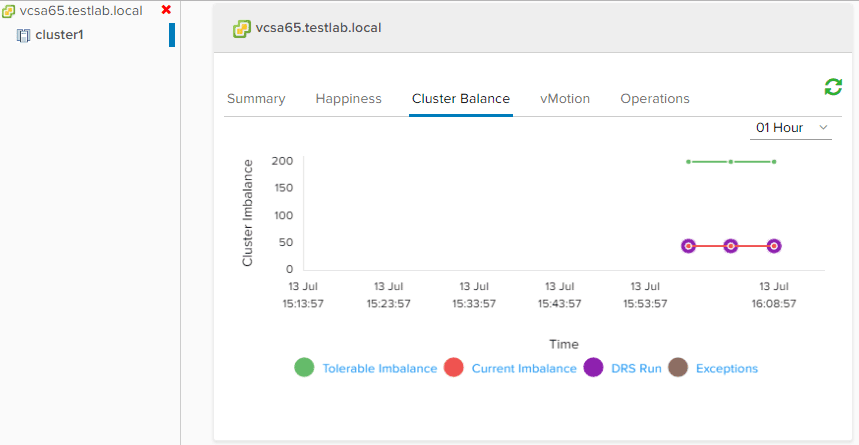 The vMotion graphical shows DRS initiated vMotion, User initiated vMotion, and Exceptions over the specified graphical timeline.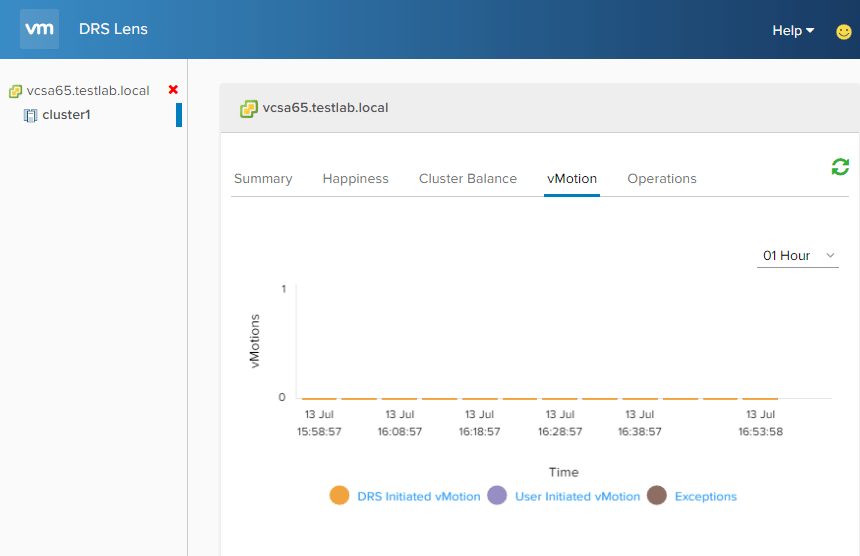 The Operations tab shows various information here:
Datacenter-PowerOn, Cluster-Reconfigure, Host-ExitMaintenanceMode, DRS Initiated vMotion, vCenter Notification Checker, User Initiated vMotion, VM PowerOff, and Exceptions.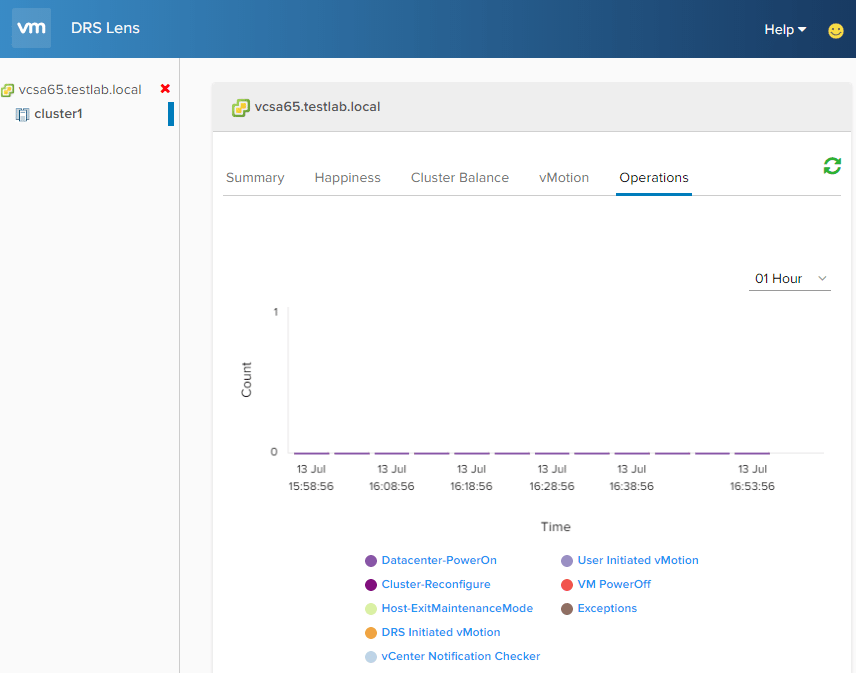 VAMI interface for DRS Lens Fling
The fling has a familiar interface and port, 5480, for managing system settings such as IP, DNS, and other system configuration.  Here is where you would set any static network addressing, etc.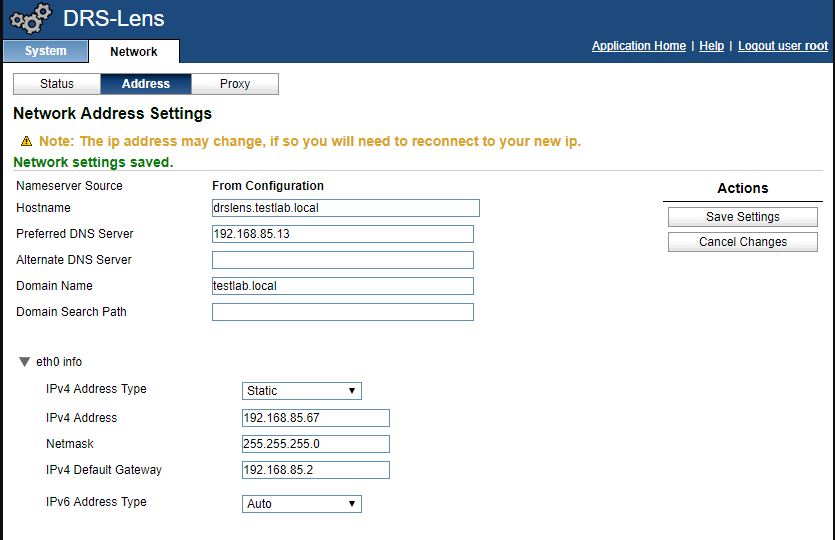 Thoughts
The VMware DRS Fling graphical visibility tool is a really cool way to visualize DRS operations in a vCenter environment.  It is cool to see the new flings as they most likely represent new functionality and visibility that will be implemented into the HTML5 vCenter interface in future versions.  Again, you can download the VMware fling here.
Don't miss out on new posts! Sign up!