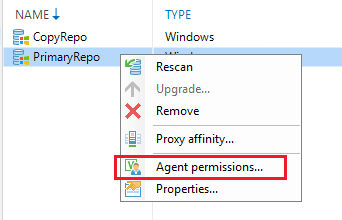 Just a quick post on a little issue I saw with configuring a new Veeam Windows Agent 2.0 workstation pointing to a Veeam Repository.  When configuring the backup, the repository that I wanted to select was not listed in the target repositories.  What gives?  Well, as it turns out you have to give permissions to your Windows agents to each repository you want to be able to see on an endpoint.  So the Veeam Windows agent not showing backup repository was simply a permissions problem.  Just a quick look at how to enable this permission.
Veeam Windows Agent not showing backup repository
When you install the Veeam Windows Agent 2.0 on a workstation or server, after you have pointed your backups to target a Veeam repository, you then come to the screen to select the Veeam repository that you wish to store the backups.  However, the repository you want to use may not appear in the dropdown box.  What gives?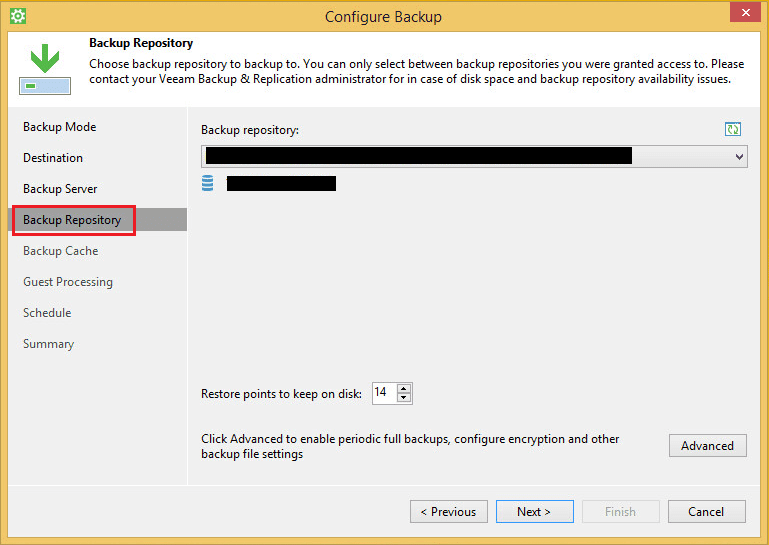 The fix is quite simply actually.  Login to your Veeam server and navigate to your Backup Infrastructure >> Backup Repositories and right click the repository you wish to target for your Veeam Windows Agent 2.0 backups.  The context menu will preset with the option for Agent permissions.  Click the Agent permissions link.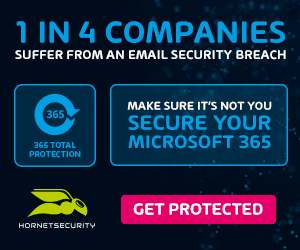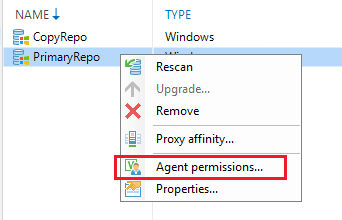 Here we have three options for access – Deny to everyone (default), Allow to everyone, and Allow to the following accounts or groups only.  Most likely the third option would be preferable to most for security reasons where we can scope it down to either a group of Active Directory users/groups, or perhaps a service account that we want to use for this purpose.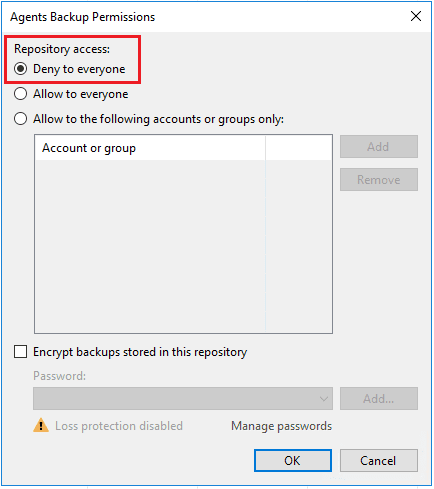 After you add the appropriate permissions to the Backup repository, when we run the Veeam Windows Agent 2.0 backup configuration once again, we will see the backup repository we have configured above listed in the drop down box as a possible target for the Windows Agent 2.0 backup.
Thoughts
I have been kicking the tires lately on a few workstations with the new Veeam Windows Agent 2.0.  I have to say so far it has proven to be very solid and full of the configurability that we are accustomed to in the full Veeam Backup & Replication 9.5 product.  If you run into the  Veeam Windows Agent not showing backup repository, check the agent permissions on the repository as this may most likely be your culprit.