Computers
Nakivo Backup and Replication V7 Announced Adds Hyper-V Support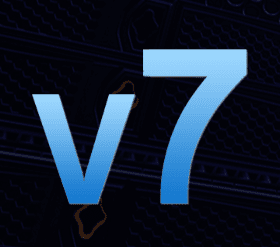 Nakivo Backup and Replication V7 Announced Adds Hyper-V Support – Nakivo who is known for rock solid and cutting edge VMware and Amazon EC2 backups has extended their offering to include Microsoft's Hyper-V virtualization platform.  The Hyper-V backup capabilities use the same super easy, intuitive, and extremely quick web interface that we have become familiar with in Nakivo's Backup and Replication product.  I have used many backup products over the years to protect virtual environments, and Nakivo's product is one of the best that I have used.  The fact now that we can protect not only VMware and EC2 but also our Microsoft's Hyper-V environments with NBR v7 certainly makes Nakivo one of the first choices in an all-around, capable, and versatile virtualization backup product.  Let's take a look at some of the key highlights of the upcoming v7 release.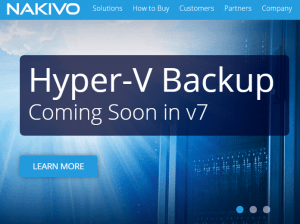 Nakivo Backup and Replication V7 Announced Adds Hyper-V Support
Check out the official Nakivo – What's New in v7 page
NBR v7 provides native backup for Hyper-V Server 2016 and Hyper-V Server 2012 (R2)
Provides agentless backups of live running Hyper-V running VMs
Application aware backup mode for Exchange, Active Directory, SQL, and Sharepoint
Hyper-V backups include all VM data and VM configuration

These are stored in full-synthetic mode which eliminates full backups from the source storage

Each Hyper-V backup can save up to 1,000 recovery points
Hyper-V backups utilize the forever incremental backup technology meaning that only changed data is transferred

Nakivo backups are deduplicated across the entire backup repository and compressed significantly reducing the size of backups

Backup copy jobs provide the extra sense of protection as your data can be copied off site to a secure location

This protects against disaster scenarios or Ransomeware infections where backed up data is compromised at the primary site

Granular Hyper-V restores allow application data such as Microsoft Exchange objects or Active Directory objects to be restored without full VM restores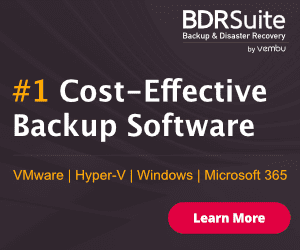 How to get the Beta
Nakivo is offering a free Amazon gift card to those who check out the Beta of v7 and perform the following:
Instant file recovery
Instant object recovery for Exchange
Instant object recovery for Active Directory
Full VM recovery
Send support bundle into Nakivo
This is a great offer to try the new functionality.
Thoughts
Nakivo Backup and Replication V7 Announced Adds Hyper-V Support – This is a great step forward for Nakivo and provides the added flexibility and versatility to encompass Hyper-V environments or enterprises who have a mix of virtualization platforms.  So, be sure to check out the Beta when it is released.