Windows
Create a Windows SXS install share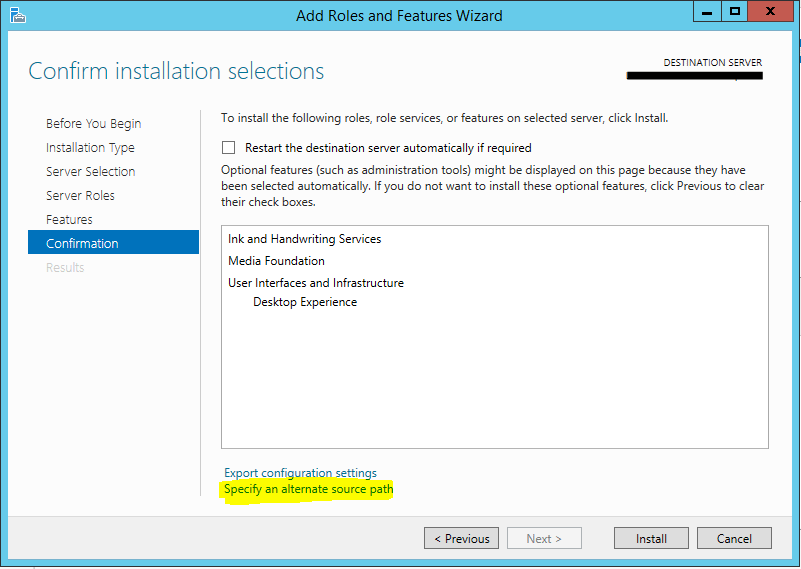 If you find yourself spinning up many Windows Server VMs like I do, you may not want to sit and wait for your Windows Server 2012 R2 VM to download the .NET package that you are trying to install with the Application server role.
If you already have a fully patched Windows Server 2012 R2 VM that you have downloaded and installed your packages on, a quick and easy way to provision a central repository for your VMs is to simply copy the contents of your c:WindowsSXS folder from one Windows Server 2012 R2 box where source has already been pulled – to a network share.
Then, when you are then installing components for a particular server, you can then specify an alternate source for the install files to load from instead of the installer downloading the source from Microsoft.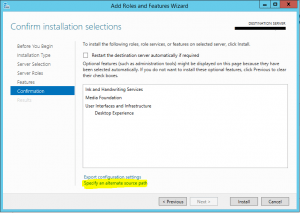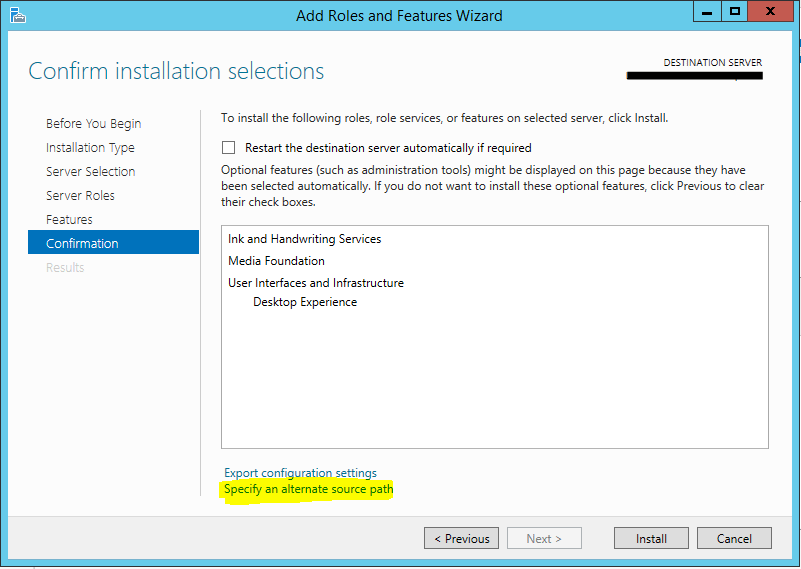 The screen that follows show the correct UNC format it is expecting in the Path box.  Plugin the path to your SXS share and you are good to go!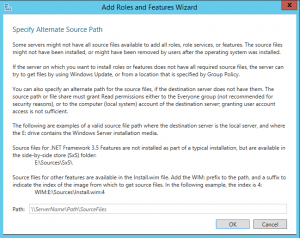 Don't miss out on new posts! Sign up!