Windows
Blast from Past – Upgrade NT4 domain to Windows 2003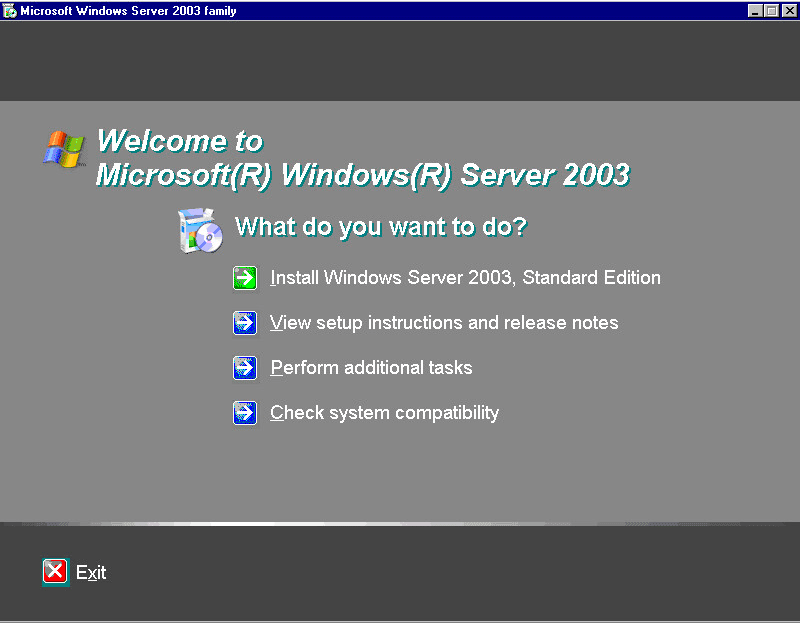 Believe it or not, there ARE still some environments out there running Windows NT domain controllers – Yes the end of life for public support from Microsoft was January 1, 2005, 10 YEARS!!!  It is hard to believe, but there really are NT 4 boxes still out there.  I had worked with a client recently who was running a Windows NT 4 domain with a PDC and a couple of BDCs.  They also had a Windows 2003 Active directory domain created in the environment and trust relationships between the two in place already.  The plan is to upgrade from Windows NT 4 to Windows 2003.  In this particular environment, management has decided to upgrade the NT domain and bring it in as a child domain of the Active Directory domain in place.  User accounts exist in the NT4 domain and computer accounts for the most part already exist in the Active Directory domain.
I ran the scenario by way of P2V of the DCs in the environment and want to show you guys the upgrade process from NT4 to Windows 2003 as most likely, many of you haven't seen this process in better than 10 years or more.
Upgrade NT 4 PDC to Windows 2003
After mounting the Windows 2003 ISO in VMware, the NT box will launch the Windows 2003 Setup wizard.
I found in the VM lab test environment the above download of updated setup files failed.  So I simply chose to skip this step.  Who knows if the URLs it is trying even exist anymore?
One thing you will see in the VM behavior with VMware from NT4 to Windows 2003 is that you may have to change the disk controller type to the LSI based controller.  The P2V of the NT 4 box brought it across as the legacy buslogic controller which doesn't play nice with Windows 2003.
After you boot your NT4 (now 2003) setup for the first time it will get to the GUI Active Directory installation wizard as it knows it is a PDC that needs upgraded to AD.
Here you see the domain creation options.  As mentioned above, the upgraded NT4 domain in our environment will be joined as a child domain to the parent AD domain already in existence.
Once the reboot happens, you should be able to login to your old NETBIOS named domain if you chose to create a child domain in an existing AD infrastructure.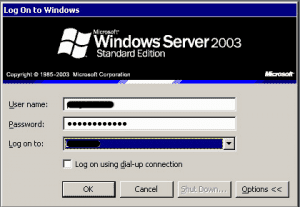 Final Thoughts
I know most of you have no use for the screenshots above and hopefully you have long since put the pain of NT 4 behind you.  I assume many of you if only for nostalgic reasons, would enjoy seeing these screenshots again.
Don't miss out on new posts! Sign up!