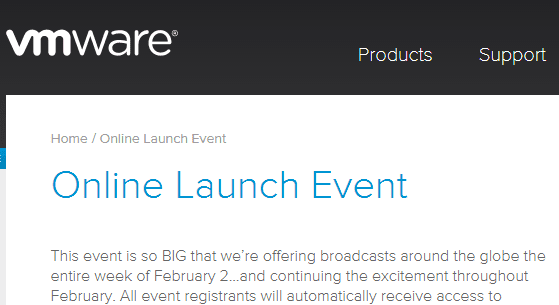 Below are notes I took during yesterday's announcement from VMware in their live event:
Vmware's Announcement for Software defined Datacenter – OneCloud
Four components:
• vSphere
• Network
• Virtualized storage
• Hybrid cloud
It enables you to transform your infrastructure once you have those components in place.
Apps and services need to be delivered on any device securely and quickly. Onecloud on any app on any device.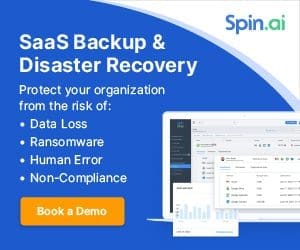 Today's announcement:
• Software defined networking
• Openstack integration
• VMware vSphere 6
• VMware Virtual SAN 6
VMware NSX & VMware vCloud Air – Openstack distribution
VMware vSphere 6 – 650 new enhancements
VCloud Air Advanced Networking Services – Powered by VMware NSX, enabling customers to achieve zero trust security in the public cloud. Extend vCloud Air advanced networking services into customer's private data centers.
VMware hybrid cloud – vCloud Air – NSX
Microsegmentation – You can take all the same power in your distributed firewall with NSX and bring that to vCloud Air.  Dynamic routing from NSX to vCloud Air.  This provides a highly reliable and resilient infrastructure.
Allows users to fully integrate on premises private cloud storage with public cloud storage securely and efficiently.
Private
Hybrid
Public
VMware Integrated Openstack
• Openstack has been embraced by VMware
• Over half of VMware customers today now have immediate access to OpenStack solutions today
Continues VMware's commitment to participate and innovating in OpenStack
vSphere 6

The biggest ever release of vSphere 6. 650 new features, tested, validated, and beta tested.
• Instant clone – These VMs don't utilize any additional page or memory footprint.  Very fast.  It is so fast that you can provision as many as 64 VMs in under 6 seconds.  That is some 13 times faster.
• 3d support
• Scale improvements – Appliance now can run 1000 hosts and 10000 guest VMs
• Hadoop support
• Breakthroughs in scale and performance – 2X hosts per cluster, 4X VMs per host, 4X Virtual RAM per VM. Takes it up to 4TB.
• vMotion Across vCenter Servers, Long-distance vMotion – Powerful breakthroughs in long distance vmotion.  As long as 100ms or less latency, long distance vMotion can be used.
• Fault tolerance for multi-processor VMs – Up to 4 vCPUs can now be run in a fault tolerant way. Native fault tolerance in the platform.  FT up until this release only supported 1 vCPU.  Now, FT for multi-processor vCPU's and captures up to 93% of all the virtual resources being used.
Storage with vSAN in 6.0 – It makes storage very easy to manage and provision. Adds all flash architecture. Scale and performance increase 64 nodes, up to 7 mil IOPs, new snapshots and clones rack-awareness. Expanded support for JBOD and blades
• Today's announcement of VVOL – same storage policy management can be enabled on 3rd party storage arrays. This is a powerful enabler of the industry.
Summary:

The first time ever, VMware can now deliver hybrid network. Tying on premises networking in with public cloud infrastructure.
New VMware integrated openstack distribution delivers simple path to building openstack
vSphere 6 – 650 new features as part of the product. This is the biggest ever release
Major advancements in storage technology. Key new enablers in enterprise storage.