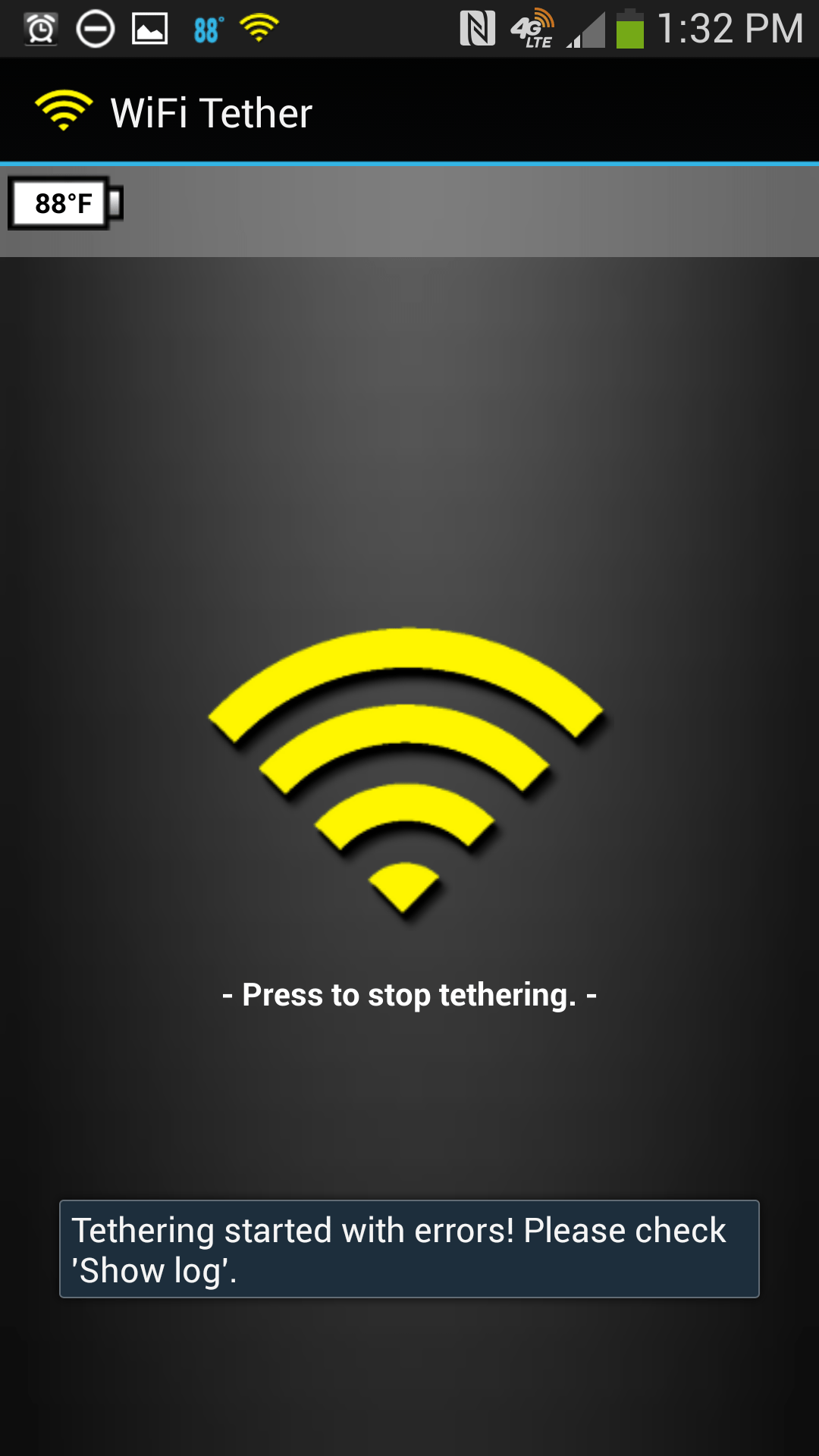 For those of you who have updated to the MF3 update and then also re-rooted your phone using the new "root only, no recovery" process that has been discovered, you may have noticed as I did that the wifi tether apk from Google is no longer working.  My SGS4 would launch the app and would say that it is running, however, I would also see that it said "errors were encountered, please see log."  This didn't look good and then when I went on another device to search for the access point that I had just created on my SGS4, it would not show up.
On reading through several forums, there was a post about the Wifi Tether Router by Fabio Grasso which a forum user said he had used which worked after he updated to MF3.  I quickly paid the $1.99 which is not bad for a good utility app that I would be using if it worked.  However, to my disappointment, the app would launch and say the WiFi Router had been enabled, but then I could not see the Wireless access point from a laptop I had available as well as my iPad.  However, there is a simple little trick that I used to get this working.
Google Wifi Tether App
After using this app for several months pre MF3 update and root, I was very happy with it.  It has always worked for me in fact with other rooted Android devices.  However, something about the MF3 update has broken this app on my phone where it can't initialize the hotspot fully.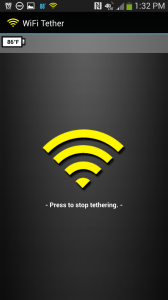 Launching the app appears normal, and notifies that superuser permissions have been granted.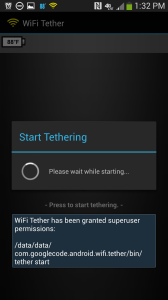 A few seconds after the superuser notification, a message is displayed that "Tethering started with errors! Please check "show log."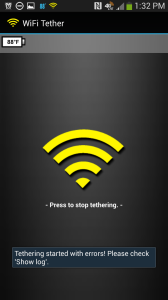 Showing the log reveals the following messages after the above procedure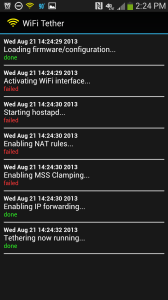 As you can see above, the issue or at least one of the main issues is that the Wifi interface never engages.  There are several other errors most likely having to do with the WIFI interface not enabling (starting hostapd, NAT rules, MSS Clamping).
Wifi Tether Router
After having read that someone was successful post MF3 in getting a wifi hotspot app to work, I was all over this app.  Again, it can be downloaded for $1.99 from the Google Play store.  This app installed fine and gave no errors on the "Enable Wifi Router" start button.  I assumed I was all set.  However, no WiFi hotspot showed up for me on other devices!  I played around with it (set different encryption levels, no encryption, changed the SSID, and other settings to no avail).  After almost having given up on this app, I had a thought about enabling WiFi on my phone first before launching the "Enable Wifi Router."  Bingo!  This did the trick.  For whatever reason whether it is isolated to my phone or if this is an issue that others are running into with the MF3 update, my WiFi has to first be turned on and then I can successfully get the SSID for my mobile hotspot to show up.
This tether app works really well and I have no issues with Wifi performance after enabling.  Also, the encryption works as expected with this app.  On the Google wifi tether app, I was not able to get connected to the hotspot that is created if I have encryption enabled.  One complaint I have about this app is that it takes forever to start the Wifi Router.  Once I enable my WiFi (the trick I list above) and then hit the "Enable WiFi Router" button, it literally takes about 45 seconds for me to get the message that the hotspot is active using this app.  The Google wifi tether app is super quick.  However, I will say that I would rather have an app that works that one that is quick and doesn't work.  This is a great app and I highly recommend it for all post MF3 rooted Samsung Galaxy S4 owners.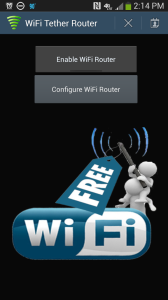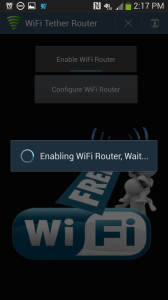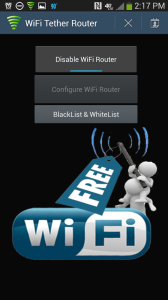 Final Thoughts
For those of you who may be thinking that this is the same issue with the Google Wifi Tether app, I have test and tried different things, enabling WiFi, and other settings, but it still doesn't get me past the errors I show in the log above in Google's Wifi Tether app.  So far the Wifi Tether Router app from Fabio Grasso is the only tether app I have tested that I can get to work.  Please use the comments section below if you have found other apps that work or if you know of a trick that gets the Google wifi tether app to work.  I will keep you all posted if I have any breakthroughs.
Don't miss out on new posts! Sign up!