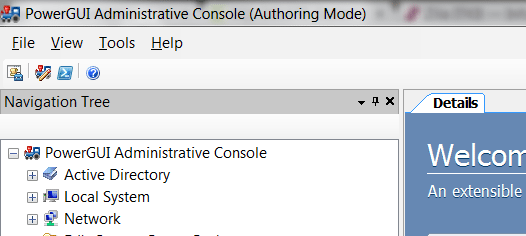 We here at Computer-howto.com are big fans of the free utility Powergui. Powergui offers a wide range of free powerpacks which offer tremendous control for admins over their environments. One of the huge strengths that Powergui provides is the obvious – GUI control over powershell managed functions. One of the exciting features of the native Windows 2008 forest level is Fine Grained Password Policies which allow granular control over a forest's password object and the ability to have multiple password objects and different security groups assigned to different password objects.
The most common complaint we have heard concerning the Fine Grained Password Settings Object is the clunky way that you have to implement it.  The settings while somewhat intuitive have values that leave many thinking what Microsoft was thinking when implementing the Password Settings Objects (PSO) into Active Directory.
Powergui has a powerpack available that allows you to manage in a much easier way, the PSO object in your Active Directory environment.  Download the powerpack here.
With the powerpack you can make much more sense out of the values that are supposed to be entered in the PSO object.  You can also use the Fine Grained Passwords Powerpack to apply the PSO to the object.  However many may want to create the object using Powergui and then easily implement the object using ActiveDirectory Users and Computers.
A look at the powerpack installed into Powergui:
Don't miss out on new posts! Sign up!