We have all had them – terrible tech support calls where the customer service rep, tech specialist, or some other titled person helps with a technical issue we may be having with a computer, phone, or some other technical service.  It can be one of the most painful and upsetting experiences we can have over the phone.  We are already upset or frustrated when we call as most of us aren't normally in a good mood when we are having issues that are causing pain for us.  If we are an admin, we may have a system down and end users screaming at us.  The best case scenario may be that we are simply an individual user and having issues with a cell phone or some other service.  We may not have other people or users causing us grief over the issue, but it can sometimes be felt as almost equally frustrating.
There are a few things you can do to at least set yourself up for the best possibility of having a good service call experience.
Be Prepared
Believe it or not, most of us are guilty of calling a service department and not having all the information we need handy.  If you are calling about a device, ALWAYS have your serial numbers, model number, make, date of purchase, location of purchase, firmware versions, software versions, etc, ready to give to the customer service rep.  After all, we all know these are a few of things among many they may need to ask for.  Not having these pieces of information can be painful for the support rep as well as for you when you are scrambling to come up with these pieces of information in a split second on the phone.  By having these things ready, the CSR will be happy and in return you are definitely going to have a better experience.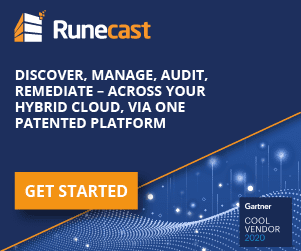 Be Courteous
Some may feel that it is a given to be courteous.  However, it goes without saying that we may be worked up or frustrated without even realizing it especially since we are having problems.  That in itself puts most of us in a bad mood.  Make a conscience effort to at least realize that the CSR is trying to be on your side of the matter.  They technically are there to help and I have to say that personally in the many hundreds of CSRs that I have talked to, most have been professional and very helpful.
If you are extra courteous it goes without saying the CSR is going to be more prone to being courteous and helpful in return.  If you are not so courteous, then ones may set themselves up for a not so great customer service experience.
Make your CSR accountable
Doing everything you can in a nice way to make the CSR accountable, getting as much information on who they are, CSR numbers, supervisors, etc, will definitely make them realize they are dealing with someone who is experienced in dealing with CSRs and who knows how to get things done.  This will establish with them that they are accountable and the person they are helping knows who they are and how to get back in touch with them.
Establish a relationship
If you are dealing with a certain CSR company or vendor more than once which most likely will happen with admins or others who are dealing with issues on a daily basis, establish a relationship with someone who is VERY helpful.  There is nothing wrong with trying to communicate with the same helpful CSR if their policies allow that.  I can't tell you how many times I have retained email addresses and direct phone numbers of CSRs instead of going through the main funnel of customer service with companies.  If you find someone who is helpful and doesn't mind you communicating directly with them, then by all means utilize that relationship.
Utilize Customer Feedback forms
Most of use opt not to take surveys especially if we are simply concerned with getting our issue resolved.  But consider that most companies do take these very seriously.  If you have a terrible experience, let the company know either by one of the surveys or by contacting the company directly.  If there is a serious problem with a company's customer service experience, they will never know if they have not been notified.
(image credit: dell.com)