Windows
How to Handle Patch Management on Multiple Computers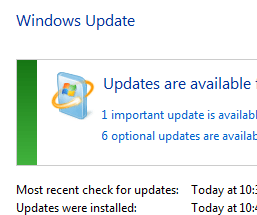 In order to avoid security vulnerabilities and maintain a high level of productivity, computers and networks require regular patches to stay ahead of potential problems. Sometimes it can be difficult just to stay up-to-date with a single computer, and the issue is only exacerbated when you have to deal with multiple computers or devices on the network. There are some solutions and tools available, though, that can help make the entire process much easier.
The Patch Management Process
Any large software deployment should be preceded by a detailed discovery phase. This is where you take a close look at the computers on the network and find out what is missing, what computers are out-of-date and where the vulnerabilities still remain. There are tools within different operating systems that allow you to do this manually, but there are appliance solutions that will make it easier to manage it across the entire network.
If you have found some areas of the network that are a little weak, you need to determine just how much of a risk it poses. It might end up causing some downtime if you need to deploy a new patch, and so if it is not a huge priority, it may be worth waiting so you don't interrupt work flow. On the other hand, if you are managing an entire Windows 7 migration from the old XP, you may want to get it done as soon as possible.
With your priorities defined, you can check for any patches that are already on your system or acquire the necessary updates from the relevant distributors. You should be able to save these on your appliance to deploy whenever another computer becomes open for deployment. However, before you deploy anything, you need to make sure that it is fully tested. Sometimes, if you aren't sure what the full implications are, a patch can do more harm than good. Try out your updates on a test mirror of the live server or on a single computer on the system before you condemn the entire network to months of bug and glitch fixes.
Now you're ready to deploy the patch or disk image to the systems on the network. The easiest way to do this is to use a server management system or an appliance designed to handle all the necessary tasks. Look for the tools and solutions that can report on the progress and confirm a successful installation. Once that's done, it's just a question of continued maintenance.
Considering Every Angle
Whether you're deploying a patch or an entire operating system, it is important to take the time to do the process right and make sure you get a reliable deployment. There are some tools and appliances that will help you manage every step of the update, from driver verification to software and hardware inventory – you simply need to make sure you have the resources you need to perform regular checks, updates, and maintenance.
Don't miss out on new posts! Sign up!