Windows
DFS Installation on Windows Server 2008 R2

Distributed file system allows for highly available access to files and folders through a type of replication that is Wide Area Network friendly.  This feature is ideal for administrators that want to have highly available shared folders accessible through a common namespace and allow these to synchronize between the servers hosting the namespace.  Take a look below at the screenshots of the installation process on a Windows Server 2008 R2 server.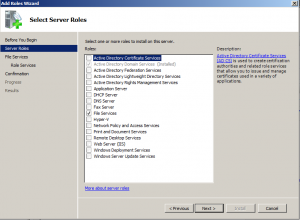 This is accessible through the Role Services feature of Server Manager and is a subset of the File Services role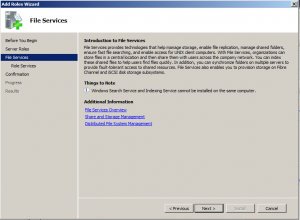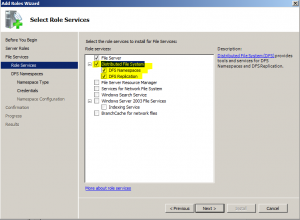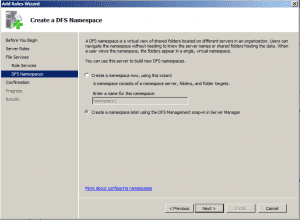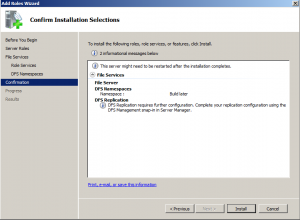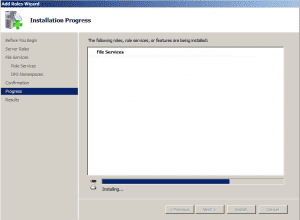 Below we can right click on the Namespace we create and add Namespace Server to the namespace which is part of the initial configuration of DFS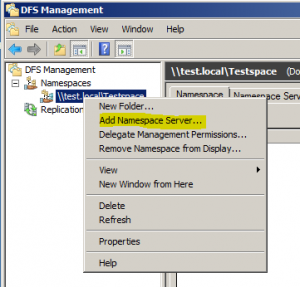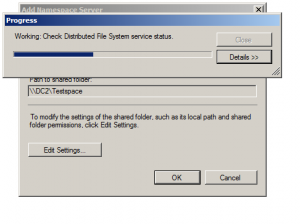 Final Thoughts
DFS is a great tool to provide highly available files and shares synchronized across multiple servers and even over WAN connections.  The Server Manager Role Service makes this easy to setup and configure.
Don't miss out on new posts! Sign up!