Web
Essential WordPress Plugins for Websites
WordPress is one of the most popular frameworks these days that blogs and other sites are being built on.  It is a great platform for most blogs and other content and is relatively easy to get up and running in a short timeframe.  One of the great advantages of WordPress is the community of developers and users that are making the product even better by developing plugins that extend the core functionality of the platform to make it even more powerful and versatile.
You can take a look at some of the great plugins for WordPress here.  However, we wanted to detail just a few of the powerful plugins that we thought you all should know about that make WordPress sites much more powerful and make the administrative side of things easier.
All In One SEO
This is a must have plugin that optimizes your WordPress blog Search Engine Optimization.  It automatically takes care of your page titles for you as well as meta tags and it is highly customizable.  Take a look at the details here.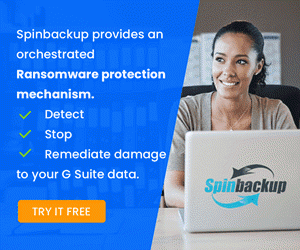 Broken Link Checker
You don't want to have to manually go through all your wordpress pages which could be in the thousands and constantly check to see whether hyperlinks are still working or if they are broken.  In steps the "Broken Link Checker" which does this for you.  This makes the administrative side of your life as a wordpress admin much easier!  Check out this tool here.
Disqus Comment System
The Disqus Comment System is a powerful comment system replacement for your WordPress site that enhances the power of your comments on your site.  One thing we really like about this tool is the single sign on features and the ability to utilize credentials from various user databases such as Google accounts, Yahoo accounts, etc to post comments.  The comments are also search engine friendly being hosted on the Disqus backend and synced with the WordPress database.
Formidable Forms
Making your own forms is not an easy task to tie everything together and have a functioning system that just plain works.  One of the best forms plugins out there is Formidable Forms.  It has a very easy and intuitive admin interface that lets you simply drag and drop different kinds of form fields.  The Pro version allows you to have even more powerful and intelligent form fields.  Form submittals can be stored in a DB as well as emailed to you if you would like.  However, even in the free version, this is a powerful tool to have functioning forms on your site for user input.
Google XML Sitemaps
Sitemaps can be tedious to keep updated and submitted to Google and other search engines.  This would be a pain without a powerful plugin that can take care of this for you like Google XML Sitemaps.  This plugin autogenerates your sitemap and keeps it updated whenever you submit a new post or make other changes and automatically submits it to search engines.  How cool is that?!  After all, you want to spend your time submitting great content and not having to worry about all the tedious administrative things that need to be done also.
Quickcache
Quickcache is a powerful performance enhancing tool that takes a snapshot of all your WordPress content and allows it to be cached and served up much more quickly than pulling content from the standard wordpress platform.  Of course we want our site to respond as quickly as possible to every user request that comes its way.  We really like how this plugin doesn't get its fingers in too deeply in the wordpress core.  Other caching plugins can really get intermingled with the wordpress core so that if you have to uninstall or do other tasks it can really cause problems.  This plugin works great and definitely does what it says it will do and is highly customizable.
The Slide by SimpleReach
This is a relatively new plugin that you have probably seen at work on many blogs these days.  It causes a pop out "sliding" box to appear at your specified location when a user scrolls down the page at a certain point.  It is extremely successful at increasing interest on your site and perhaps keeping visitors there longer which is what we all want for our sites.  The plugin is free and is a great asset to any blog.  Take a look at more information about the plugin here.
Ultimate Google Analytics
This is another one of those great administrative plugins that makes the task of controlling Google Analytics code on our wordpress blogs very easy.  The plugin once installs simply allows you to plugin your Google Analytics identifcation string and it takes care of the code on the backend to report back to Google.  You can control other options with the plugin such as if you want the analytics code to record all traffic or specified kinds of traffic, etc.  Check out the Ultimate Google Analytics plugin here.
WP Mail SMTP
Most likely you will have a need to be able to send emails from your WordPress site.  Every hosting company is different and depending on how the hosting is setup and what platform your server resides on.  WP Mail SMTP allows you to control how mail is sent on your wordpress backend so you can funnel your messages through a specified SMTP server of your choosing.
WP-reCAPTCHA
These days, SPAM is one of the major concerns for most website admins and hosting companies.  WP-reCAPTCHA integrates the reCAPTCHA anti-spam methods within WordPress.  This is a must have plugin to eliminate SPAM throughout your wordpress site.
Final Thoughts
WordPress is a great platform for all sorts of websites.  The core functionality is very powerful, however, by using the massive plugin community, the core functionality can be greatly augmented to serve just about any need and perform any function that needs to be performed in wordpress.  The above plugins are just a sampling of the essential plugins that will greatly improve your wordpress experience.  However, be sure to peruse the enormous catalog of plugins at the WordPress.org site.