Windows
Remote Desktop Connection Manager – Great tool for Administrators
As IT Admins, we are always looking for ways that we can save time and effort in completing our tasks and making the most efficient use of our time and resources.  Connecting to servers using remote desktop is just one of those day to day activities that we actually spend considerable time doing.  How many times a day do you find yourself going to a "RUN" menu and typing mstsc and entering your server that you would like to connect to along with your administrator credentials?  Most admins have already heard about Remote Desktop Connection Manager and there are a lot of blog articles out there which describe this tool, however, we wanted to highlight this extremely useful tool once again just in case there are admins out there who are connecting to remote desktop the old fashioned way and wasting countless minutes, hours, and days over an extended period of time entering connection information, credentials, etc.
Remote Desktop Connection Manager is a free download from Microsoft and is found for free here.  The current version is version 2.2 and is compatible with Windows 7, Windows Server 2003, Windows Server 2008, Windows Server 2008 R2, and Windows Vista.  There is a note from Microsoft that users of Windows XP or Windows Server 2003 will need to obtain version 6 or newer of the Remote Desktop Connection client software as a prerequisite.
Installation
The installation file is extremely small, weighing in at 789 kb and the install itself is painless as well.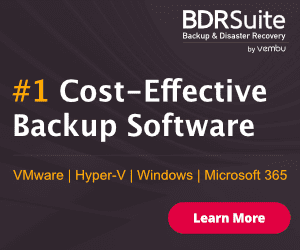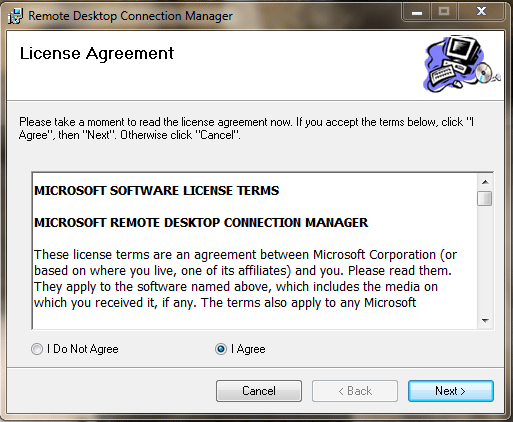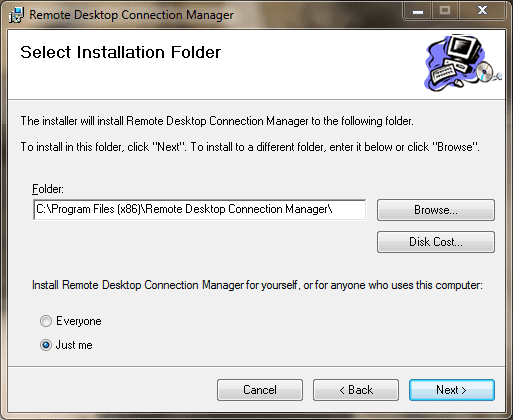 Confirm the Installation Parameters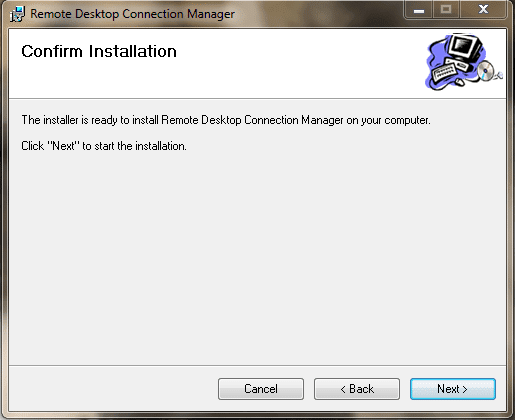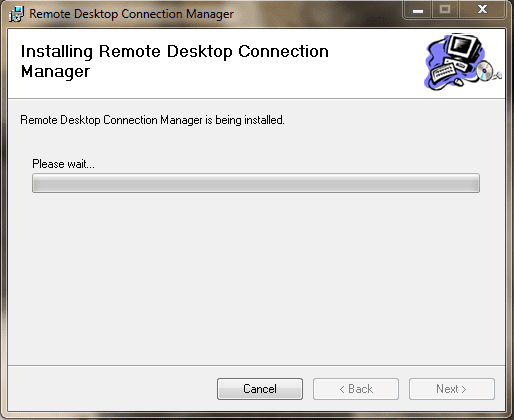 The Interface
The interface is easy to maneuver around in and is a classic Microsoft menu setup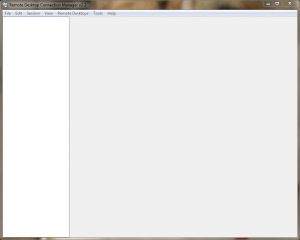 Adding server is a simple task of right clicking on your Server Group that you create by simply clicking FILE > NEW and naming your group.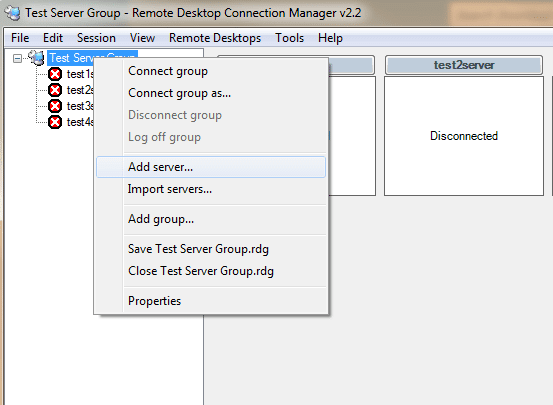 There are many options that you can presetup beforehand including  connection credentials, display options, Connection settings, security settings, remote desktop settings and others: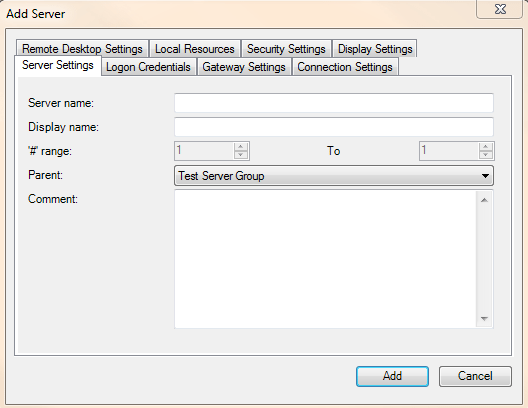 The real beauty of this app is the speed and ease that you can connect and disconnect from a server or a group of servers.  For instance, all you have to do to connect literally all of your servers is right click your group name and select Connect Group: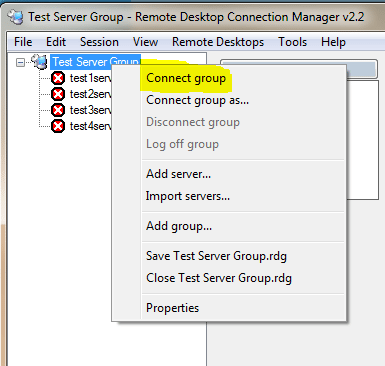 Final Thoughts
Remote Desktop Connection Manager is one of those utilities that is a must for an administrator that finds him/herself connecting and disconnecting from multiple servers many times each day.  Connection, security, and display information is all saved in the interface and each server connection can be customized to suit the needs of the administrator.  Literally 10's or 100's of servers can be simultaneously connected/disconnected/logged off at once with one click of the mouse button.  Being a free download from Microsoft and compatible with just about every major version of Windows, this is a must download for enterprise admins.