Having been part of numerous consulting jobs and various migrations, implementations, and transitions, we have worked with great consulting firms who have handled ever issue that popped up flawlessly.  There are always issues that pop up with migrations and any installation that is performed regardless of whether or not every contingency is planned for.  It just happens.  Have you ever felt like though that you essentially become the project manager between consultants, vendors, and other providers however, even when you are paying for professional services to handle all issues?
I recently worked with a company who hired a computer consulting firm to handle a migration of software to a set of new hardware.  The company was being paid to handle all the logistics and issues that came up with the transition.  However, I found myself stuck in the middle of the consulting company as well as the hardware vendors relaying information back and forth between the two just to make sure everyone was on the same page.  This became extremely frustrating as both sides instead of communicating directly with the points on both sides, simply left the other out of the loop and simply contacted us directly.  The proverbial left hand didn't know what the right hand was doing.  There is absolutely nothing more frustrating than paying big bucks to a company to then turn around and have to be your own project manager.  Especially in this world of instant communication – email, cell phones, test messaging, instant messaging, sharepoint, and various other collaboration software packages out there – there is NO execuse for a lack of communication.  As much as I hate meetings however, the best way to handle the noncommunication problem is to get everyone on the phone.  Things can be hidden in emails or other non personal communications that simply can't be done over the phone when everyone is on the horn in a call. 
Documentation is so important in any phase of migration, transition, or install.  Anyone with experience in these departments can tell you that aside from communication, nothing is more important.  Document things even when you do not feel they are important.  You never know when an informational tidbit will become extremely valuable down the road or provide documenation or proof if an item or issue comes under question.  Especially in the world of IT, there are many pieces that are logical or hard to really "see" without having solid documentation showing or explaining it. 
Have a firm statement of work that provides a level of detail that you are comfortable with.  Even if items are small, make sure to include them.  Don't assume that a process or procedure will be performed just because you think that it makes sense that a company would do that for you because of having to do something else.  In today's era of accounting for every dollar and minute, companies are having to do only exactly what is stated in this document.  Having it iron clad before a project starts is a must.  Do not be afraid in the statement of work to include communication requirements.  We think a lot of times about only the physical or software aspects of tasks that need to be accomplished without thinking about the communication or documentation requirements.  Have EVERYTHING in writing.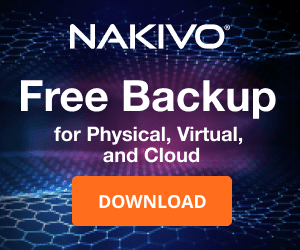 Hopefully, we have shared a few tidbits that will help you in your next migration or implementation of hardware or software.  Please share your experiences with us both good and bad.