VMware Aria
VMware Multi-cloud Briefing – VMware Aria Graph and Hub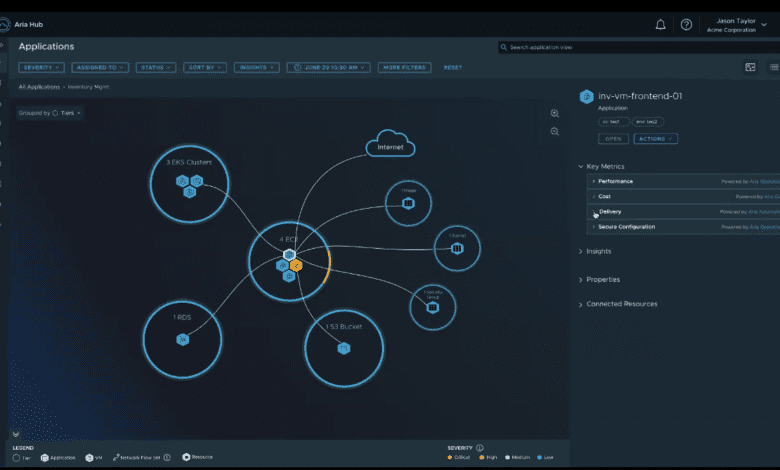 As you may already be aware, VMware is providing quarterly VMware Multi-Cloud briefings that help to bring organizations up to speed with the latest technologies and strategies for taking advantage of all the cloud has to offer. Multi-cloud is the strategy that most companies have adopted, as over 80% of companies are now using at least 2 public cloud environments. Further adoption shows no signs of slowing down any time soon. VMware is helping organizations consume the cloud more intelligently and efficiently. The latest December multi-cloud briefing heavily showcases the new offering from VMware, called VMware Aria. VMware will be releasing these as quarterly online event series.
VMware Multi-cloud briefing
VMware has created an entire series of multi-cloud briefings to keep customers and anyone wanting to watch the briefings informed on the latest cloud technologies and management strategies. The topical focus is multi-cloud, with new topical focus material looking at getting the most from cloud services.
The latest briefing is about VMware Aria and contains new speakers from solutions marketing. Stay tuned to the multi-cloud series for further information and perspectives from industry leaders on multi-cloud strategies.
The problem that VMware Aria is trying to solve
There is no question that we live in a multi-cloud world that requires organizations to adopt appropriate strategies. While adopting multiple clouds allows organizations to have all the best capabilities that the cloud offers, it can lead to cloud chaos.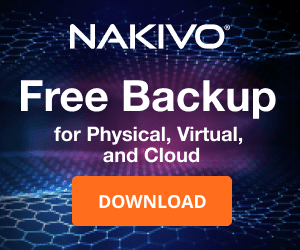 Without a tool to bring seamless management across the various cloud providers, it can be difficult to manage and have the visibility needed to understand security, performance, and other metrics. This is where VMware Aria comes into the picture to understand the costs and other metrics from a company's entire portfolio of solutions and cloud services. It helps organizations succeed in the efficiency and effectiveness of using public clouds.
What is VMware Aria?
It is a multi-cloud management solution built for cloud-native and public cloud environments. It provides end-to-end tools for managing the cost, performance, configuration, and delivery of cloud infrastructure and cloud-native applications, enabling companies worldwide to effectively and efficiently use the cloud.
It allows an understanding of infrastructure and services in all the popular clouds, including VMware Cloud, on-premises vSphere, Microsoft Azure, Google GCP, and Amazon AWS, among others.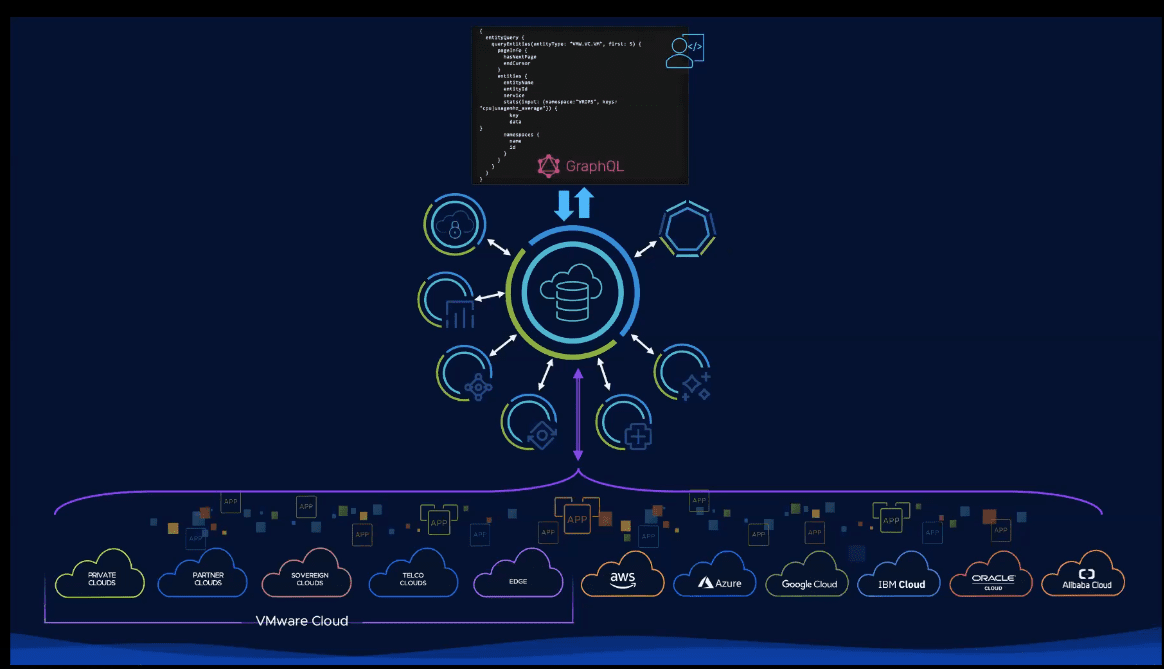 Made up of two components
VMware Aria comprises two core components – Aria Graph and Aria Hub. VMware Aria Graph is the API and data layer powering the backend. Aria Hub is the frontend solution that allows customers to consume data intelligently and in real-time from many different sources across on-premises, hybrid, public, and multi-cloud environments.
VMware Aria Graph
VMware Aria Graph is the "secret sauce" to the VMware Aria solution. It is a graph-based datastore that connects the resources and their relationships in a multi-cloud environment, allowing businesses to understand how those different resources interact. It is capable of scaling up to hundreds of millions of nodes. It is a single source of truth that is updated in near real-time, allowing the most intelligent decisions to be made.
Graph features
It provides dependency mapping, historical configurations, root cause analysis, and event-based collection and captures change events granularly. It can aggregate data from any source and allows you to layer in third-party tools.
GraphQL query language
A GraphQL queriable API allows developers and DevOps alike to query for information and fetch information quickly and easily. One API query to Aria Graph can return what it would take 10 API queries to disaggregate REST services to achieve.
VMware Aria Hub
VMware Aria Hub is the frontend piece of the VMware Aria solution providing integrations across the Aria portfolio. Aria Hub-powered interface provides a single-pane-of-glass dashboard that fits the persona of the end-user using it for the VMware customer base. Developers may be interested in seeing the environment from the perspective of applications. Aria Hub adjusts, remembering displays and queries.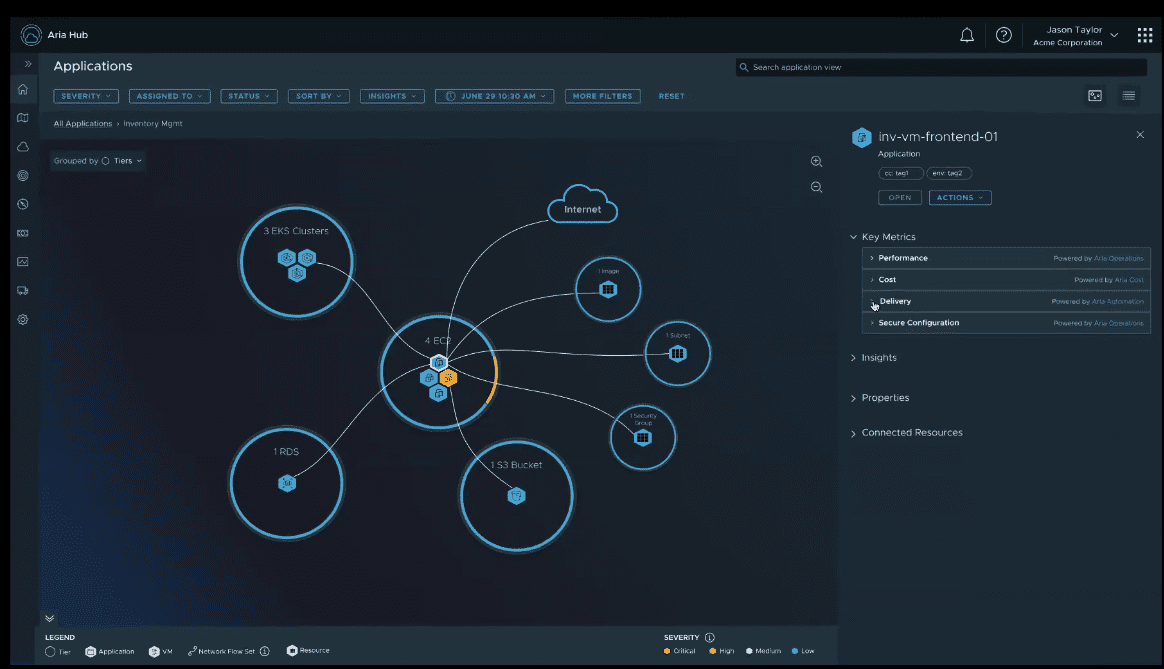 However, a detailed infrastructure view also provides what DevOps and infrastructure teams need for visibility. It helps users understand the dependencies and provides centralized administration and management of applications, roles, projects, accounts, and workflows, in multi-cloud environments.
Not a rebranding of existing technologies
VMware has noted that VMware Aria is not just a simple rebranding of existing solutions in the portfolio but has been designed from the ground up to help organizations have the real-time analytics, intelligence, and business insights needed to understand performance, security, and costs in a moments notice across all clouds.
VMware Aria streams information using collectors that tie in the data from the various cloud environments back to the Aria Graph environment, then displays this information in Aria Hub.
New free tier
There is also a new free tier for VMware Aria that allows anyone, even those who are not VMware customers, to try out VMware Aria and the visibility it provides for cloud infrastructure and cost management.
You can check out the free offering here: VMware Aria Hub powered by VMware Aria Graph
VMware Aria end-to-end solutions
VMware Aria Automation Guardrails – Businesses can enforce Aria guardrails for cloud networking, security, cost, performance, and configuration at scale in an automated way using what VMware refers to as an "everything-as-code" approach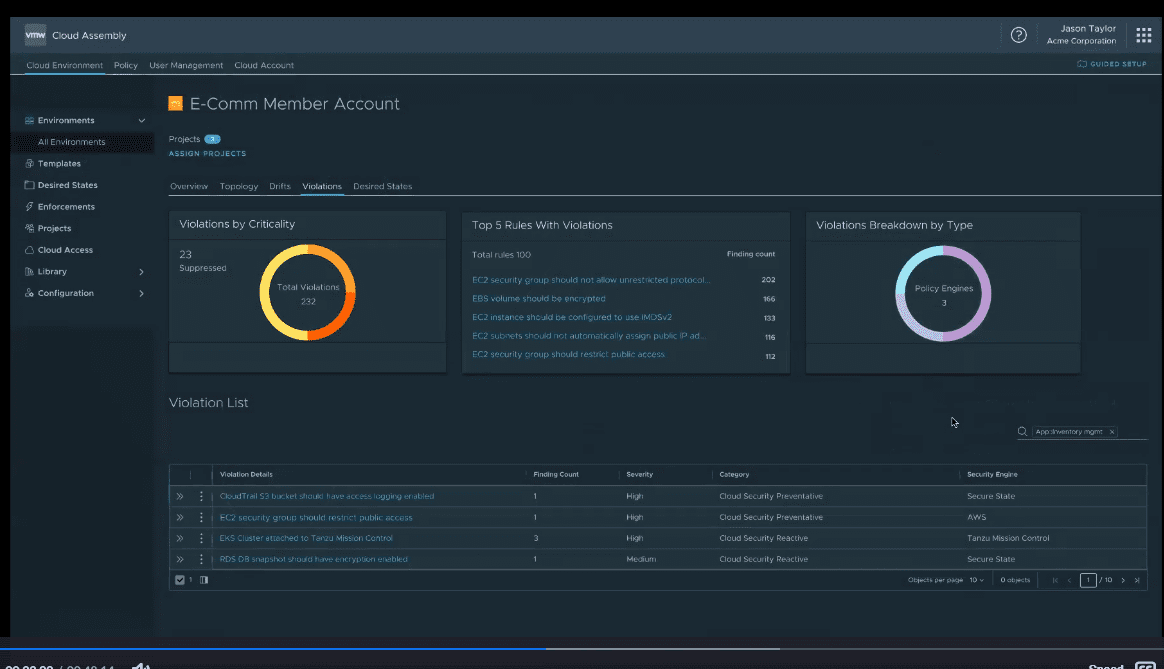 VMware Aria Migration – You can automate assessment, planning, and execution, providing an accelerated and simplified multi-cloud migration journey. This solution is available in a Tech Preview release currently. It allows you to discover your environment, understand application topology, and then using Aria Cost, understand the cost. Then Aria Operations helps understand the performance and utilization and optimize it to the correct footprint. Then Ara Automation will help automate the migration process.

VMware Aria Business Insights – It takes the information from Aria Graph through events, logs, metrics, and traces and synthesizes and correlates it with application data. You can get full-stack event correlation leveraging AI/ML analytics to discern relevant business insights.
Wrapping Up
The latest multi-cloud briefing from VMware is a great new topic focus covering VMware Aria. It is a great solution that takes the existing solutions we all know and use from VMware to the next level, with real-time visibility into cloud resources.