Gaming
Forza Horizon 5 Crash and Graphics Driver Troubleshooting and Low Streaming Bandwidth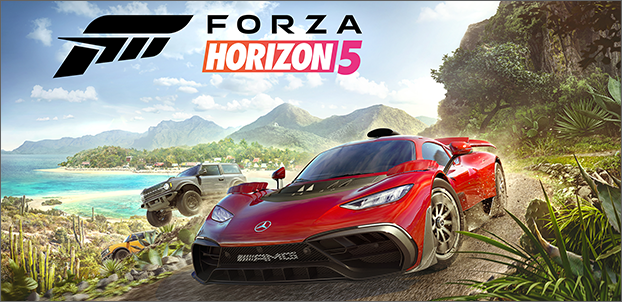 Well, I am departing a bit from the normal enterprise-focused articles to something that we computer geeks like to do from time to time – gaming. I really like flight sim and racing simulator games and have really enjoyed Forza Horizon 4. With the announcement and release now of Forza Horizon 5, I have been looking forward to playing the game. However, after downloading, I ran into a couple of issues right off the bat that I wanted to detail with you guys. Hopefully, this will help anyone who may be suffering from the same issues with Forza Horizon 5. Let's look at Forza Horizon 5 Crash and Graphics Driver Troubleshooting and low streaming bandwidth.
Forza Horizon 5 Crash
One of the first things I encountered with Forza Horizon 5 was an immediate crash after the game developer screen launched. It would show the title screen and start playing the music and then just close, without any error or crash message. The game would just disappear.
As it turns out for me, this was due to Sophos Home security. Sophos has some pretty robust AI and other tools it uses to scrutinize processes, etc. You need to be sure in your Forza Horizon 5 system to create a bypass rule for the Horizon 5 executable. I will show you guys what this looks like with Sophos.
As you can see below, the path to your Forza Horizon 5 executable is found under the WindowsApps directory here: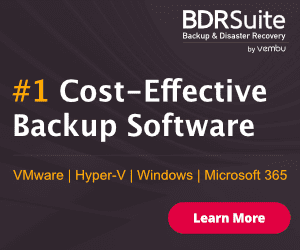 C:\Program Files\WindowsApps\Microsoft.624F8B84B80_3.405.2.0_x64__8wekyb3d8bbwe\ForzaHorizon5.exe
Forza Horizon 5 Graphics Driver Troubleshooting
Forza Horizon 5 like many modern games actually profiles your system and proactively finds issues before they become issues for the game. In fact, it won't let you launch the game if the driver version doesn't satisfy what it expects.
One of the first issues I encountered was the graphics driver I had installed did not satisfy the requirements of Horizon 5. As you can see below, it found NVidia driver 27.21.14.6155 and expected version 30.0.14.9613 or newer.
Interestingly, when I downloaded the latest (stable) driver that was newer than the one installed, Forza still would not launch. I had to download the
Below, I downloaded the New Feature Branch driver from NVIDIA. It wasn't until I downloaded and installed the new feature branch driver that I could launch Forza 5 without errors.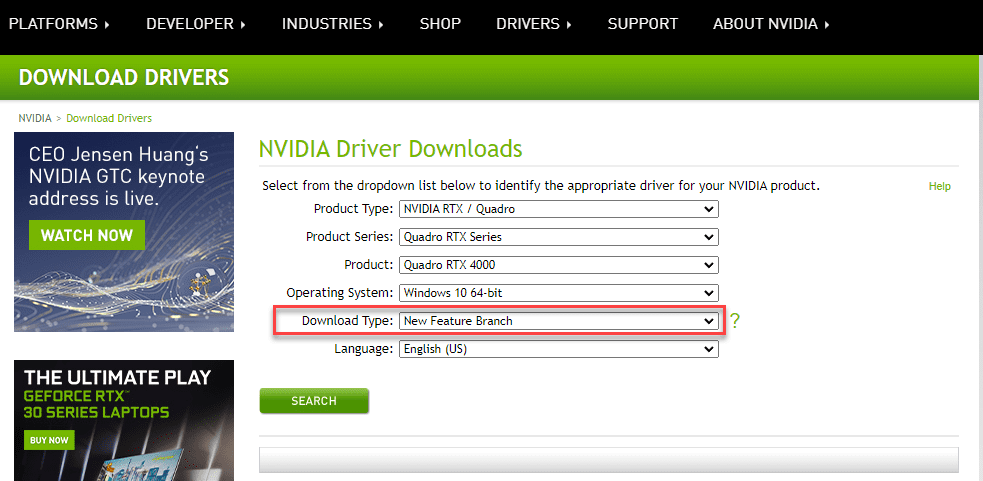 After installing the latest New Feature Branch driver, I was able to launch Forza Horizon 5 without errors related to the graphics driver.
Low streaming bandwidth
Another error I ran into after getting to play the game for a few minutes was the Low Streaming Bandwidth error. For this one, Googling around the web this error seems to relate to the underlying disk infrastructure and or other factors. Here is what I did in my case to test. You can move your install of Windows Apps easily using the Move function in the Windows apps configuration.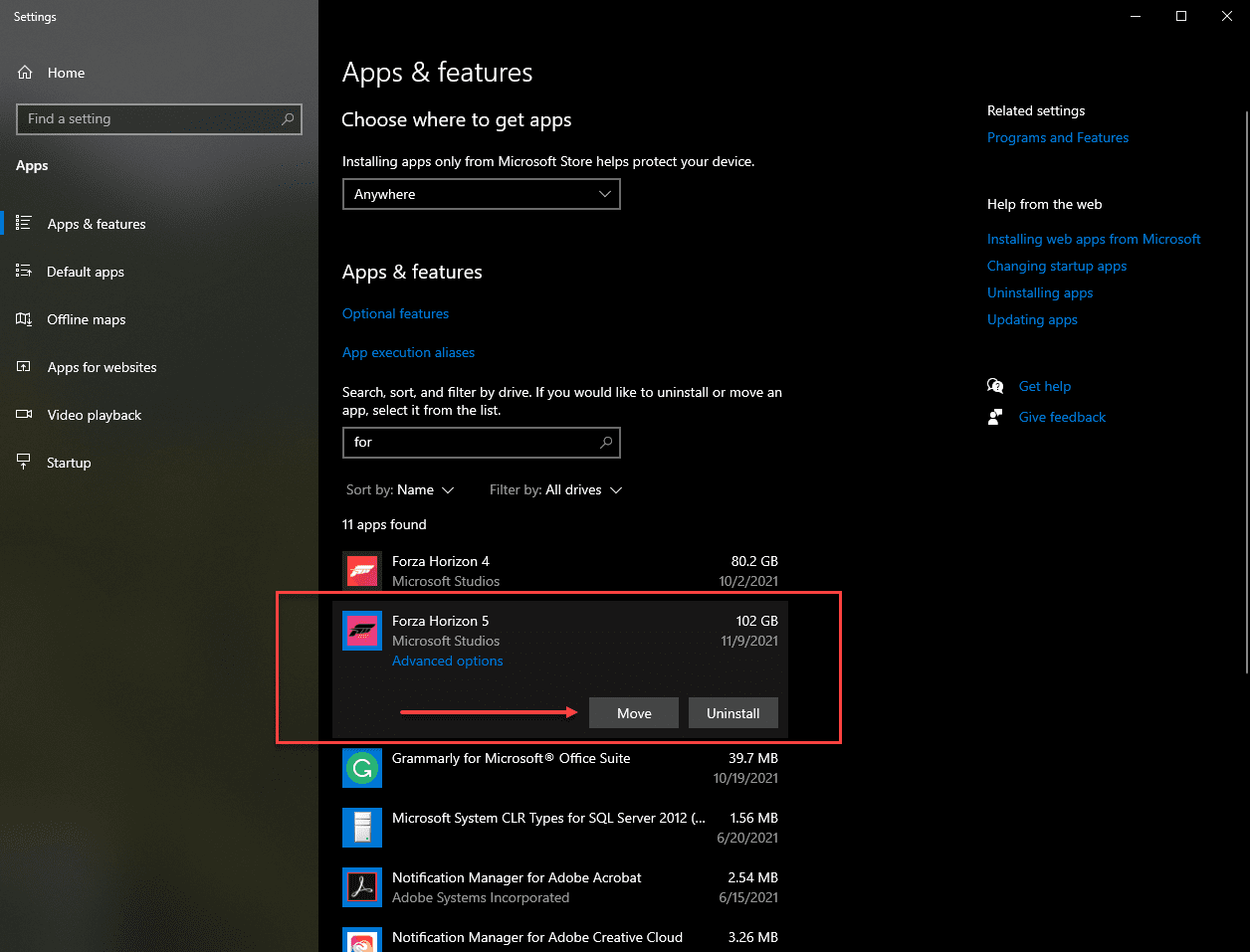 One thing I have identified as an issue in my system is still Sophos Home. After I moved the installation to the D Drive, I had an issue with my local exceptions. There is a known bug when trying to bypass executables that do not exist on the C drive. Even though Sophos says it still applies when you add even though it doesn't show, this isn't true. I still get app crashes. However, when I turn off protection it launches. This is not the behavior you get if it is indeed bypassed. So after moving the installation, I had to just turn off AV protection to play the game. It isn't ideal, but at least I know what needs to be done to avoid the errors.
However, for me, one of the two things drastically improved my performance (moving the installation to a secondary NVMe drive I had mounted and turning off AV when I am playing the game. Just two things to mention if you are having issues.
Wrapping Up
Forza Horizon 5 Crash and Graphics Driver Troubleshooting and Low Streaming Bandwidth may be errors you receive when you first install Forza Horizon 5 and attempt to play it on your PC. It is a great game with excellent graphics and is just a ton of fun. If you like high-speed racing games with an easy storyline, Horizon Forza 5 is a great game. It is available now on the Microsoft Store with either Game Pass or to buy outright.