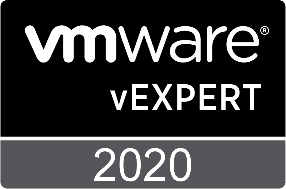 One of the great things about working with great products and solutions is not only the technology, but also the people that are involved. In fact the people are in my honest opinion the most valuable asset of any company, solution, and product.
As many of us use VMware products daily, evangelize the technology, and love the innovation that has been the hallmark of the company itself, the people in the VMware community are its most valuable asset. Many of you may or may not have heard about the vExpert program. If you haven't, you need to become familiar with it as it can change your life both personally and professionally.
I have been working with VMware products since the early ESX days back in the ESX 3 era and it has been great to see the evolution of this product along with the many other great ancillary products that complete the portfolio. The introduction of the vExpert program has been a great addition to the culture of VMware.
VMware vExpert, contrary to what many may think, is not a technical certification. It is a program that recognizes community contributions that you have made across the board with your activities, time, and mentoring that you may do on a regular basis.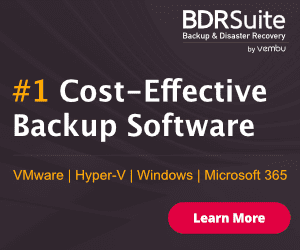 It provides an opportunity for you to be recognized for your efforts in all of the above to the community. While most of us are not in this for a pat on the back or recognition, we just enjoy what we do, the vExpert program provides a great way to get recognized in your efforts.
The official program overview is as follows:
"The VMware vExpert program is VMware's global evangelism and advocacy program. The program is designed to put VMware's marketing resources towards your advocacy efforts. Promotion of your articles, exposure at our global events, co-op advertising, traffic analysis, and early access to beta programs and VMware's roadmap. The awards are for individuals, not companies, and last for one year. Employees of both customers and partners can receive the awards. In the application, we consider various community activities from the previous year as well as the current year's (only for 2nd half applications) activities in determining who gets awards. We look to see that not only were you active but are still active in the path you chose to apply for."
There are many other great tangible benefits to the vExpert program besides the recognition for your contributions. There are many great rewards that come with the title of "vExpert".
These include access to software downloads and licenses, as well as other great resources at your disposal that I will list out below.
How Do I Become a vExpert?
You may wonder though, how do I become a vExpert? What are the steps involved with that? To be honest, the process is very easy and I know the first time that I applied, I was intimidated that it would be a complicated set of steps to earn this achievement. However, after I went through it, it was an easy process to submit your supporting documentation via a simple web form and make your way to the review process.
The process is open twice per calendar year and the applications during each of those time periods are open for a total of 30 days. Your supporting documentation is reviewed which generally takes 30 to 45 days. Those time periods are as follows:
November/December – Results announced in February of the next calendar year
June and August – Results announced a month or two later
Another great addition to the program has been the addition of the vExpert Pro. The vExpert Pros are individuals that serve as mentors through the process of becoming a vExpert.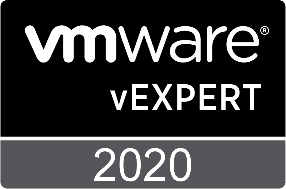 In fact, you can reach out to a vExpert Pro and get help to guide you with your application and other recommendations. Check out the directory of vExpert Pros here:
vExpert Program Benefits
What are the great benefits that come with receiving the vExpert status?
Invite to the private vExpert #Slack channel
vExpert certificate signed by our CEO Pat Gelsinger.
Private forums on communities.vmware.com.
Permission to use the vExpert logo on cards, website, etc for one year
Access to a private directory for networking, etc.
Exclusive gifts from various VMware partners.
Private webinars with VMware partners as well as NFRs.
Access to private betas (subject to admission by beta teams).
365-day eval licenses for most products for home lab / cloud providers.
Private pre-launch briefings via our blogger briefing pre-VMworld (subject to admission by product teams)
Blogger early access program for vSphere and some other products.
Featured in a public vExpert online directory.
Access to vetted VMware & Virtualization content for your social channels.
Yearly vExpert parties at both VMworld US and VMworld Europe events.
Identification as a vExpert at both VMworld US and VMworld EU.
Subprograms
Another great benefit to becoming a vExpert is the subprograms. These are specific products or disciplines that you may be contributing to such as vSAN, NSX, EUC, VMware Cloud, and others.
By becoming a vExpert, you can also apply for the status of vExpert in these subprogram disciplines. This brings even further benefits such as exclusive product briefings and other information, betas, etc.
Apply for vExpert
This is a great program! It is one of those achievements that puts you in contact with other great members of the virtualization community and allows being part of an overall contribution to evangelizing VMware solutions and helping to solve challenging problems.
It is definitely something that I recommend everyone strive for if they are already contributing to the community. Even if you don't get chosen your first time around, getting the exposure to the program and seeing how you can improve your submission will no doubt help you reach out and achieve the recognition the next time around.
Apply for vExpert here: