vSphere 6
Connecting to Virtual Center server is not supported by this client

Lately, I have been trying to get my Windows 10 VM up and running with a lot of the management tools that I use on a daily basis.  After loaded the vSphere client from one of my ESXi hosts, I received the following error:  The vSphere Client could not connect to "server".  Connecting to Virtual Center server is not supported by this client.  You can use it to connect only to ESX server."

I had seen documentation that the vsphere client would no longer be able to connect to vCenter server version 6 expect the GA version, however, I had not personally seen an issue.  The interesting thing was though, I had been prompted on each of my management workstations to update the client after first connecting to the vCenter server.  This was the first time I had tried to pull the client directly from an ESXi 6 host.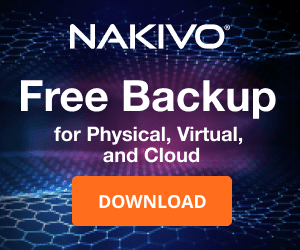 However, I still had the VIM 6 ISO handy.  So, I ran the uninstall on this vSphere client that I had pulled from the host directly, mounted the ISO and then navigated to the "vSphere-Client" folder on the ISO.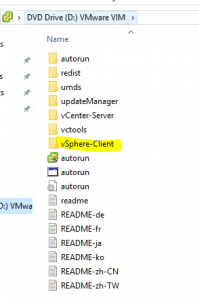 After running the installed from the VIM 6 vsphere-client folder, I was now able to successfully connect to the vCenter Server 6 server.
Final Thoughts
VMware is definitely trying to get everyone to move over to the web client and issues such as the above are signs this stance is alive and well.  They will most definitely tombstone the client at a future date, however, for those of us who still enjoy using the "fat client" we have some time before that happens.  Until then, care will need to be taken on where and which version of the vSphere client is loaded on a workstation in order to connect to vCenter Server 6.