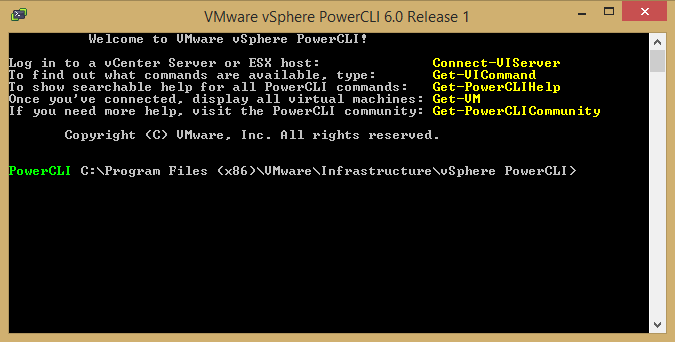 If you are into automating tasks in your VMware environment, there is no better way to do those tasks than with Powershell and the PowerCLI commandlets.  With the release now of VMware vSphere 6.0 family of products, there is a new PowerCLI version to be had if you were still running 5.8 as I was on my workstation.  The upgrade process is very painless as the installer upgrades any existing installation (actually uninstalls the old version and installs the new version).  You will need to login to your VMware account and pull down the latest version available under PowerCLI.  Once you do this, the installation/upgrade is as easy as running the installer.  We will look at how to upgrade VMware PowerCLI 5.8 to 6.0.
What's New in this release?
The big one is vCloud Air support in this release
.NET 4.5 is a requirement as of this version to prepare for future releases of the software.
More modular design in that modules are now included which
New-VM commandlets and others have been enhanced for vSphere 6 and the new hardware 11 version level
Installation Process
Below are screenshots from the upgrade installation I ran on my workstation.
The first screen will actually tell you that an earlier version was detected and that you will automatically be upgraded to the newest version.
Before running and copying the new files over, you will see the installer removing the older version PowerCLI files from your workstation.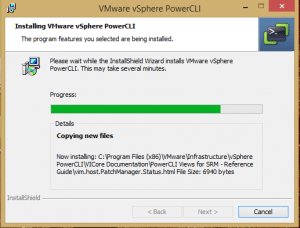 After the installer is finished, you can simply open up PowerCLI and note that you are now running on PowerCLI 6.0 Release 1.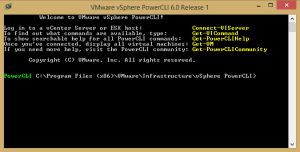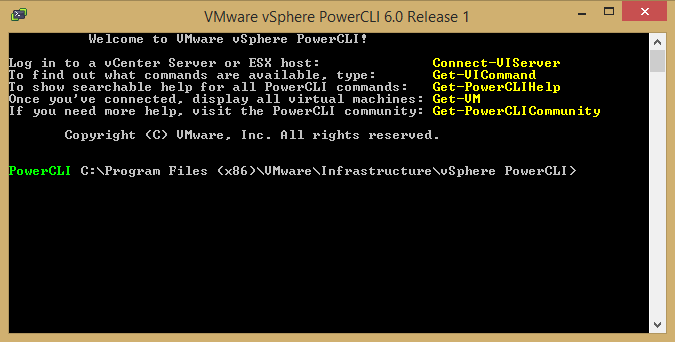 Don't miss out on new posts! Sign up!