vSphere 6
Lab Deploy VCSA with Embedded Platform Services Controller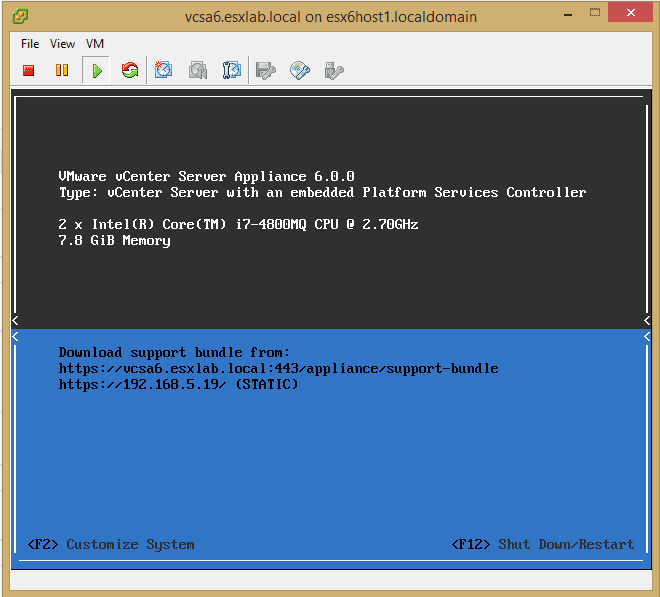 In building my most recent VMware lab inside of VMware workstation, I wanted to deploy the VCSA 6.0 with Embedded Platform Services Controller and step you guys through the process along with a few issues and gotchas along the way.  First things first though, you will need to download the VCSA appliance from VMware.  A departure from previous appliances from VMware, this appliance is in the form of an ISO file which you mount on your workstation or burn to media – however you would prefer.
After mounting, the contents will look like the below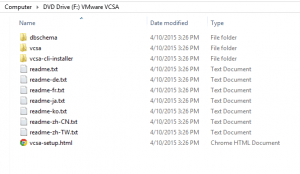 You will receive a notice about needing to install the client integration Plugin 6.0 which is what actually allows the deployment of the appliance.

Navigate to your mounted media and then the vcsa folder and run the VMware-Client

The install wizard begins….simply step through the installer at this point.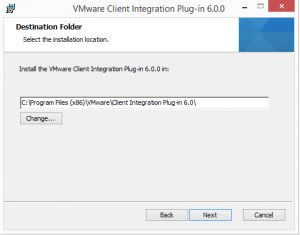 After rerunning the vcsa setup you should get prompted to run the plugin.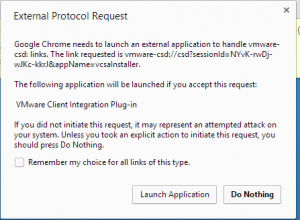 Here you will enter the FQDN or IP Address and the username/password to connect to the specific ESXi host that will be used to initially deploy the VCSA appliance.
Accept the certificate thumbprint
Here we name the appliance (the name that shows up in vSphere) as well as set the password for the appliance.
There are a couple of choices on the deployment type – Embedded Platform Services Controller and External Platform Services Controller
On the next screen we setup the single sign-on domain information (SSO) as well as password information
Next we can choose the appliance size.  Notice that even in the tiny configuration, it can support up to 10 hosts and 100 VMs which no doubt covers most of the environments out there and for sure is fine for our lab environment.
Choose the datastore destination for the appliance
I chose Postgres DB since we are using the all in one solution
The next screen is critical to the appliance functioning correctly.  Specifically, you need to make sure that the FQDN for the appliance is in your DNS (whether LAB or production) and resolves correctly for the appliance to start all the services correctly.  See the post here about setting up a lightweight DNS server for name resolution in lab scenarios.

I had a failed install the first time through this in my lab environment because of DNS hostname resolution failures on the appliance when it tried to startup services
Do yourself a favor and make sure you have your infrastructure pieces in place BEFORE you attempt to install your VCSA appliance
Finally, you should see a summary of your choices
Deployment now begins – this will take some time.
You should finally get the notification that the install has successfully completed
Don't miss out on new posts! Sign up!