Windows
Benefits to Windows 7 Migration
"Since the Windows 7 was released, many organizations are searching for ways to integrate and migrate to the new available software. The process is not without challenges. Most organizations find the process costly and time consuming. Automation software has been the only solution to help with the migration process thus far.
In avoiding the challenges with the migration, assessments must be administered in order to determine which systems should be upgraded and to determine which applications are supported on Windows 7. Once the problems have been identified, a solution can be devised and software can be implemented to help. Interruptions in accessibility of data and license tracking should be minimized throughout this process.
Even with complications and difficulties in the migration process, 83 percent of companies have opted to skip the intermediary phase of Windows Vista and migrate to Windows 7. With this considered, the benefits of the software outweigh the challenges with the migration.
Reasons to Migrate to Windows 7: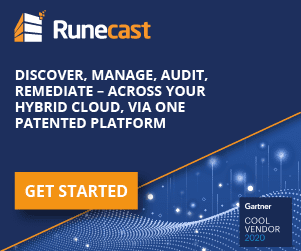 Speed. Windows 7 is faster than Windows Vista in all capacities; from program launch to connection and wireless networks down to booting up and shutting down, Windows Vista is faster. The performance improvements require less memory than Windows Vista. Background services only operate when needed and do not have to constantly run. The increased speeds are all made possible by the powerful 64-bit processors.
Enhanced Security. Windows Vista is better than Windows XP in terms of security, but Windows 7 surpasses them both. The User Account Control security feature faces constant interruptions. With Windows 7, the interruptions are minimized, and the User Account Controls are more customizable. Users can determine the number of interruptions they desire rather than accepting the interruptions on a random schedule. Control allows for increased security on all levels.
Better Gaming Experience. Windows 7 is better for gaming than Windows Vista. In the past, Windows Vista had a problem with the amount of memory required to run computer games. Windows 7 will outperform Windows Vista in nearly every performance category including operating at faster frame rates. Thus, users are eager to migrate to Windows 7.
Better Wireless Networking. Connecting to wireless networks only requires a few clicks. With Windows Vista, the process was far more complicated. Now, users simply click from a list and connect. Windows Vista will also remember the network to allow for easy connection later.
Windows Touch. Users can incorporate the use of Windows Vista with a Touchscreen PC. Then, users can easily navigate the computer using touch. Zooming, rotating and browsing the web are easier with Windows Touch.
Improves Performance on Laptops. Windows 7 provides numerous advantages over Windows Vista. With Windows 7, laptop battery time improves and is longer than Windows Vista. The Windows 7 user has a better experience using their laptop while on-the-go.
An Improved Desktop. Windows 7 improves navigation of the desktop for users. The taskbars are larger, and the previews are full-sized instead of thumbnails. Functions such as Snap, Shake and Peek are available to facilitate window management. Jump Lists can be created to provide shortcuts to folders, files and websites.
Integrates Well with Peripherals and Shares Easily. With HomeGroup, sharing files is easy. The feature allows users to connect two or more PCs with Windows 7. When the connections are made, music, videos, documents and pictures can be shared.
Device Stage makes it easier to connect to portable music players, printers and smartphones. Battery life can be easily monitored as peripherals are added to the device. Other information about peripheral information will also be displayed.
Better Search Functionality. The search feature groups the results by categories to allow users to quickly find items. Common categories include: Programs, documents, email, pictures and music.
These are just a few reasons why users are opting to skip Windows Vista and upgrade to Windows 7. The benefits far outweigh the problems migration to the new operating system. If software is incorporated, migration will be far easier. Find more about Windows Migration 7 at Dell.
Why the Migration Software is Necessary?
Migration requires a lot of time and resources. The more time and resources required, the more costly the process becomes. Software can reduce or eliminate some of these expenses and make the process more affordable to deployment in medium-sized business and also universities. Companies must consider the challenges of Windows 7 migration and devise a solution to minimize problems associated with the migration. Here are a few considerations to make before the migration:
Software Will Make the Migration from Windows XP easier. Many organizations think they cannot migrate from Windows XP to Windows 7. It is possible but will require the help of software. Migrations are better than in-place upgrades because they are easier to support long term. Software migrations can help IT professionals filter out bad practices and applications.
Incompatible Applications. Incompatible applications is a major concern of users migrating to Windows 7. Many Windows XP applications have been modified to work with Windows 7 applications to make the migration easier. In some instances, companies require the use of a virtual machine to run Windows XP in conjunction with Windows 7. Toolkits are available to mitigate and resolve compatibility issues that may arise during the migration. Most IT professionals find it easier to migrate from Windows Vista to Windows 7.
Incompatible Hardware. IT professionals are concerned that device drivers will not be available to operate existing hardware with Windows 7. Since Windows 7 uses the same basic drivers as Windows Vista, the migration from Windows 7 will be easier. An assessment and planning toolkit will help IT professionals identify problematic systems during the migration.
Reduce Manual Labor. Reduce manual labor with automated installation kits to make migration easier. Microsoft has an entire suite of deployment tools that can help with mass migrations. Through automation, user data and preferences can be retained. Deployment images and virtual hard drive images can be managed. Desktop configurations and installations are automated with software. Costs are reduced when companies save time with migrations.
Missing Applications. During the migration, some applications may not migrate properly. For instance, Windows Mail, Address Book, Messenger, Movie Maker and Photo Gallery may not migrate. Alternatives may be considered.
How Can Software Make the Process Easier?
Software should be designed to address the common issues with Windows 7 migration. Here are some features of popular migration software to make the process easier:
Improved Deployability. Software can help businesses deploy Windows 7 to multiple machines at one time. This reduces time to reach multiple machines, but IT professionals will still have to address the common problems associated with the migration. A cloud-based application can make the deployment process faster for organizations. To learn more about software deployment visit www.kace.com.
Driver Management. Some software allows Windows 7 drivers to be downloaded into the application to make deployment easier. If there is a driver problem, it can be resolved from a single central location.
Windows User State Migration. User-specific files and settings can be retained with this functionality. This feature of software will reduce the risk of critical data loss and minimize downtime during the migration process. Medium-size businesses can enforce compliance standards easier when using this feature. The functionality also allows users to omit applications or data that is not supported by Windows 7. Examples of these applications include MP3 or video MP4. Unsupported applications will degrade performance.
Inventory Assessment. This functionality helps organizations check machines for Windows 7 readiness. Software should contain provisions to collect information on the hardware and software inventory. When the machines ready for Windows 7 migration are identified, the deployment process can begin. Advanced software will collect this information multiple times per day.
File-Based Imaging Format. Software with this functionality will allow users to easily add files and folders. Redundant transfers in capture, storage and deployment will also be eliminated with this functionality.
Automation Tools. Software should include features to automate installation processes to make deployment easier.
Asset Management. Compliance of the Windows 7 operating system and software license can be monitored with asset management tools. This functionality saves companies money by identifying the Windows 7 software being used in the network and the software installed on the network. Software licenses that are not being used can be retired or reassigned.
Patch Management Tools. Patch management tools enables IT professionals to deploy updates as the tools become available instead of waiting for new releases from Microsoft.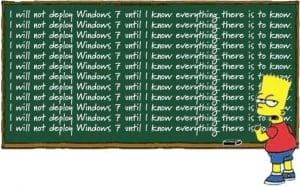 Image credit: https://www.migrationexpertzone.com/c/a/Windows-7-Migration/microsoft-unveils-windows-7-de/
Remote Site Management Tools. A central administrative console enables IT professionals to manage Windows 7 and the deployment process of machines located outside of the primary network.
Deployment Configuration Tools. Use of thin images is a system deployment best practice. Fewer images are required when thin images are use to contain the applications and operating system that each person in the organization requires. Thin images help to minimize downtime in the migration process and make the process more reliable.
Windows 7 is Easier with Automation Tools
Companies should consider using automation tools to help with the migration process. Automation tools will significantly reduce migration times and save companies money. Contact a professional to help with the migration process today."
Author Bio: David works with Dell KACE. He enjoys everything IT related. When not working he enjoys hiking and writing about technology.