Windows
Simple Steps to Tune up your PC for free
One of the most common reasons that people take their PCs to a repair shop is that it is running sluggishly and possibly has a malware infection that has locked the user out of his or her PC or is seriously impairing functionality.  There are really great free utilities out there that can tremendously help home users if they are experiencing performance or malware issues.  Let's take a look at a quick "how to" that you can utilize to get rid of most issues that are experienced at home.
Computers over time get bogged down by a lot of possible factors.  After months of use and countless programs that are installed and uninstalled, performance can suffer.  Most may not take note of the fact that free games, programs, and other software they install on their PCs also install other "toolbars", apps, and utilities which oftentimes are set to start up when the computer boots.  Many may complain that their computer which used to boot in under a minute now takes 10 minutes or more to actually become usable.  Every program that starts and is running in the background takes a valuable slice of system resources and file space.
1. Blast Malware
One of the common culprits to poor PC performance is a Malware infestation.  Download a good freeware utility such as Malwarebytes.  Malwarebytes is a very powerful yet free piece of software that seeks out malware and gets rid of it.  Always make sure when you download Malwarebytes, to allow the program to update itself before running the scan.  This makes sure that you are utilizing the most current signatures available to find malware and get rid of it.  Also, you will want to do the Full Scan to make sure every file is examined for infection.
Take a look at our post here about using Malwarebytes to get rid of malware infestations.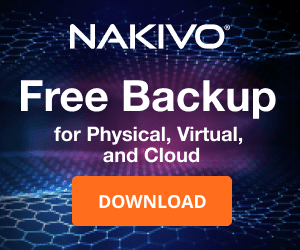 Most likely your PC will need to reboot after Malwarebytes finishes its scan.  Another great utility that we recommend running is the TDSSKILLER anti-rootkit tool from Kaspersky.  This will make sure that your system isn't also infected with rootkit software that can allow for reinfection of other malware and other potentially harmful attacks.
Many may be surprised after having run both of these utilities, how much performance may be brought back after potential malware infections are removed from their systems.  This is a great first step to getting things back on track with a healthy PC.
2. Remove Unnecessary Software
It is also a great idea from time to time to examine all the software that is installed on a system and make sure the software that is installed is something you actually use.  In Windows, simply launch your programs and features/add remove programs by typing in appwiz.cpl at a run or search menu.  Allow the system to query and build the list of software installed, which can take a couple of minutes depending on system speed and the amount of software installed.
Carefully look at software and rightclick and choose the uninstall option.  It can be a real eye-opener to see how many programs are actually installed on a system, many of which may not be used at all and are just taking up space and keeping the disk bogged down.
3. Check to see what is starting up with Windows
One of the most common complaints among home users having issues with their PCs is that their computer boots extremely slow and takes forever to actually "calm" down where they can use the system.  This is a common issue caused by tons of programs starting up as the machine boots.
A really simple way to use "baked in" software is to use the msconfig utility to see what is starting up with Windows.  Simply type msconfig at a run or search menu to launch.  Take a look at our blog post here for a detailed look at how to use this utility to see what is starting up.
Another great freeware utility to use is Autoruns which is a Sysinternals product found on the Microsoft Technet site.  Autoruns is an even more powerful utility than MSCONFIG that allows you to see literally everything that is starting – even some programs that MSCONFIG is not able to see.  Take a look at the malware removal post to see a detailed view of how to use this utility.
4. Defrag Your Hard Drive
After you have finished getting rid of any malware, unnecessary programs, and other programs that might be starting with Windows, it is a good idea to finally defrag your computer.  When you uninstall programs during the process and just over the course of general computer usage of several months, the file system becomes fragmented and requires "reordering" for optimal performance.  It is kind of link straightening a filing cabinet up where you can very quickly and easily find the files you are looking for.  Defragging puts all of the files back where they need to be for quick access.  Windows provides a builtin defragmentation utility, however, we recommend Piriform's Defraggler as it is a more powerful and effective utility than the builtin Windows defragmenter.
5. Prevention
After you have taken all of the above steps with your PC, you should have a much quicker and better performing PC.  Many don't realize how easy it is to get their PCs back on track and you don't have to be a computer science major to do it.  It just takes a little bit of time, the right utilities, and our blog post to do it.  However, now after you have taken the time to clean up your PC and reclaim performance, we want to keep it that way.
A little bit of prevention goes a long way and keeping your computer running smoothly.  So, much of the answer is simply doing a little bit of what we have outline here on a regular basis.
Check your software regularly, making sure you are utilizing everything you have installed.
Run regular malware scans with Malwarebytes to make sure you haven't picked up Malware over the course of time
If startup times are starting to get sluggish again, check to see what is starting up with MSCONFIG or AUTORUNS
Defrag your hard drive to put files back in place
Final Thoughts
Having a computer that performs well and has few problems is certainly the only way to enjoy using a computer and actually have a computer that saves time and doesn't waste time.  You will save yourself much frustration and a lot of money at the same time by following the above steps to keep your computer running smoothly.