Mobile
The Ultimate List of Free Android Apps for Geek/Administrator
There are so many apps available from the Android Marketplace that are great utilities and tools for system administrators/geeks at heart to use either in the enterprise or just to satisfy the plain old geek craving that we technophobes all have inherently.  We wanted to post our Computer-howto "Ultimate List of Free Android Apps for Geeks and Administrators" that we personally have loaded and tried on our phones.  Take a look and enjoy:
Admin Apps:
5 VPN – A free VPN app that allows you to connect to most types of VPN connections
Ping!UP- Great little ping utility for your Android device
Toggl – For those of us who contract out there, Toggl is a great time tracking utility which is great to track time and projects
Evernote – This is a great app that many of you already know about, but it is the ultimate note taker for any snippet of information that you need to have available with you at all times.
Wifi Analyzer – This is a great visual app that allows you to "see" access points near your location, their channels, and strengths
Dropbox – Allows you to access your dropbox cloud stored files
Connectbot – Great little app that allows SSH and telnet connections from your Android device
PC Monitor – Just what it says, allows remote PC monitoring – services, tasks, statistics, etc
Network Info II – This is an awesome app that shows all the information about your Carrier network as well as any WIFI networks you may be connected to
IPv4 IP Network – Great pocket IP calculator and information source
ES Task Manager – Powerful task manager and files manager with the free add ins
Free ActiveDir – We have already covered this utility in an article a few days back, but to emphasize, this is a great app to manage your AD environment in a crunch or at a remote location
Good Weather Apps (For us Weather Geeks)
Accuweather – One of the biggest in the business, great looking app and very informative
The Weather Channel – Who of us hasn't heard of this one?
Weather Bug – Another popular weather app along with widgets for most smartphones
News and other Cool Apps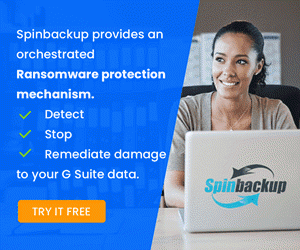 CNN – Great looking app for Android that comes with customizable alerts, etc
LinkedIN – The Facebook of professionals, their app works and looks great on Android and is highly functional and easy to use in mobile format
Netflix – Allows you access to your account EVERYWHERE
Fandango – For all the movie buffs out there
The above is our list for now and I am sure we will be adding to it as we discover more awesome apps for geeks and admins out there who constantly push the envelope of mobile computing.  Today's smart mobile devices are making this possible to a level that just simply wasn't possible even a couple of years ago.  Stay tuned!