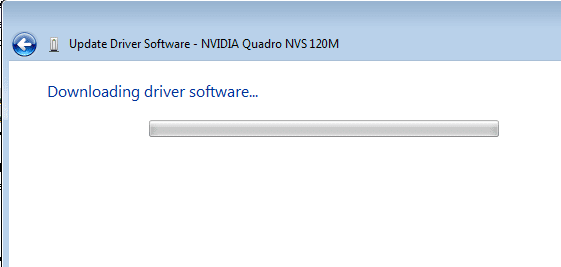 Recently in working with a client we ran into a driver issue with a set of Dell D820 laptops.  The laptops had recently been installed with Windows 7 Enterprise 32 bit.  The display driver worked, however, the driver that was installed out of the box was a "Generic Plug and Play Display Driver."  In looking at the specs for this laptop, we noticed that it was installed with the nVidia Quadro NVS 110M display adapter, however, the driver did not get installed with the Windows 7 installation.
Of course as most of you are familiar with the Dell support webpage, you simply navigate to the support page, enter your service tag and then browse the available downloads.  For our model, the driver for Windows 7 wasn't even available due to the fact this laptop is several years old.  Adding to the frustration is that if you try to install the newest drivers from nVidia, the driver package will tell you that support hardware has not been found due to the customized nature of many of these OEM cards.  However, we can do some trickery with the drivers and get one installed even though it is not written for Windows 7.  After we do this, we allow Windows update to take care of the rest.
Installation:
As you can see below, the Windows 7 installation left us with "Standard VGA Graphics Adapter" installed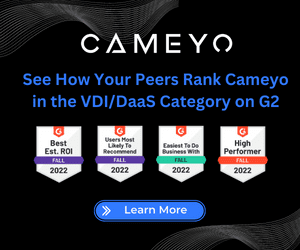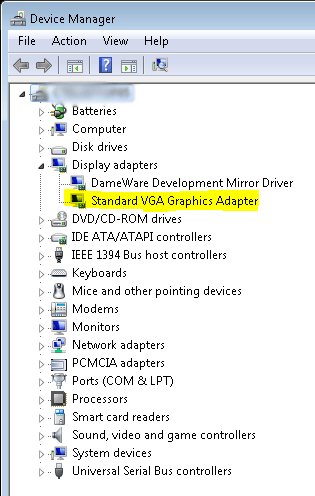 Download File Preparation:
After installing the driver package:
Final Thoughts:
If you are running an older Dell laptop and are unable to find Windows 7 drivers from Dell directly, oftentimes the process described above works fine to install the XP driver and then allow Windows update to upgrade the driver to the latest version.